After Donald Trump Won, Hillary Clinton Went to Broadway: Here's Every Show She Saw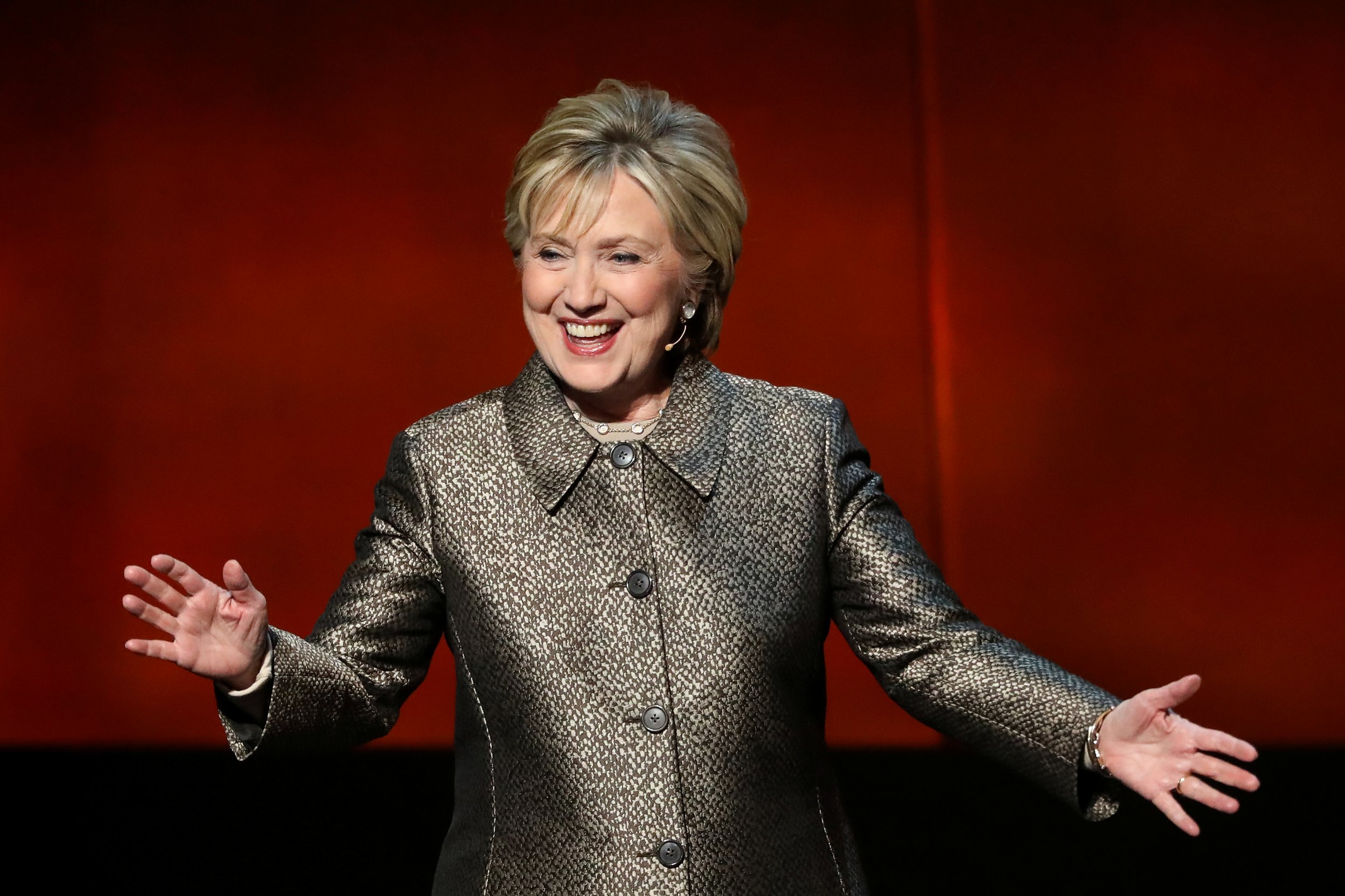 In the wake of her November election loss to Donald Trump, Hillary Clinton has found solace on Broadway. Every few weeks, it seems, a new story crops up detailing the Democrat's attendance at yet another play. Secretly snapped photos of her sitting in the audience make the rounds on Twitter, and, often, she receives a standing ovation.
"She's always been a strong supporter of the arts, so it doesn't surprise me that she'd want to spend her time this way," Heather Hitchens, president of the American Theater Wing, told the New York Times recently. "The theater community is grateful for her presence."
Clinton's relationship with Broadway goes back years, watching everything from Avenue Q to You Can't Take It With You. She saw Hamilton before it got big and even benefited from a Broadway for Hillary fundraiser last October featuring Barbra Streisand, Lin-Manuel Miranda and Sarah Jessica Parker, among others.
She's not the only politician who loves musicals—former President Barack Obama is a big fan, and so is Vice President Mike Pence, who was booed and confronted by the Hamilton cast when he caught a performance last year shortly after the Trump ticket won. But people have begun to take notice of the former first lady's frequent appearances.
"I need to get my hands on Hillary's Broadway touring schedule," theater fan and LGBT rights attorney Eric Lesh tweeted in January. "Hillary Clinton is my Broadway missed connection," community strategist Katie Minard added.
If you, like Doc McStuffins creator Chris Nee, are "thinking of picking a Broadway show and seeing it every night until Hillary shows up," read on. Here's a list of what she's seen—and when—over the past few months:
The Color Purple, Jan. 8
Clinton attended the revival's final show with her daughter and husband, the latter of whom exclaimed "Whoa!" when it ended, the Times reported.
The Humans, Jan. 15
Clinton and her husband stopped by Gerald Schoenfeld Theatre to see the final matinee show and then had lunch with the producer, director and playwright, according to Broadway World.
In Transit, Feb. 1
Clinton spoke to cast and crew members at the Circle in the Square Theatre, saying, "We can't stop standing up for what we believe in and what we care about."
Sunset Boulevard, Feb. 15
She got to the Palace Theatre three minutes before showtime and happily took photos with supporters during intermission, according to Playbill.
War Paint, April 6
Clinton and aide Huma Abedin went to opening night at the Nederlander Theatre, and afterward star Patti LuPone told reporters she thought the former secretary of state "saw how much it was about women in power." LuPone pointed to one lyric as an example: "A woman scales the wall, climbs high above them all, and, oh, what gates of hell they put her through."
Waitress, June 8
On the same day fired FBI Director James Comey testified about his termination and the ongoing probe into Russia's role in the election, Clinton went to see singer Sara Bareilles at the Brooks Atkinson Theatre, according to the New York Daily News. She said she thought the show was funny.
Come From Away, June 19
Chelsea Clinton brought her parents to see the show at the Gerald Schoenfeld Theatre, as co-writer David Hein posted on Facebook after the visit. "So many lines in the show resonated differently—especially the scene where passengers try to vote for a different destination and are told, 'This is not a democracy,'" Hein wrote. "And Hillary told us, 'This is a show that the world needs now.'"
Oslo, July 2
Clinton waved to a crowd chanting her name at the Lincoln Center Theater as she sat down with her husband, according to the Huffington Post.