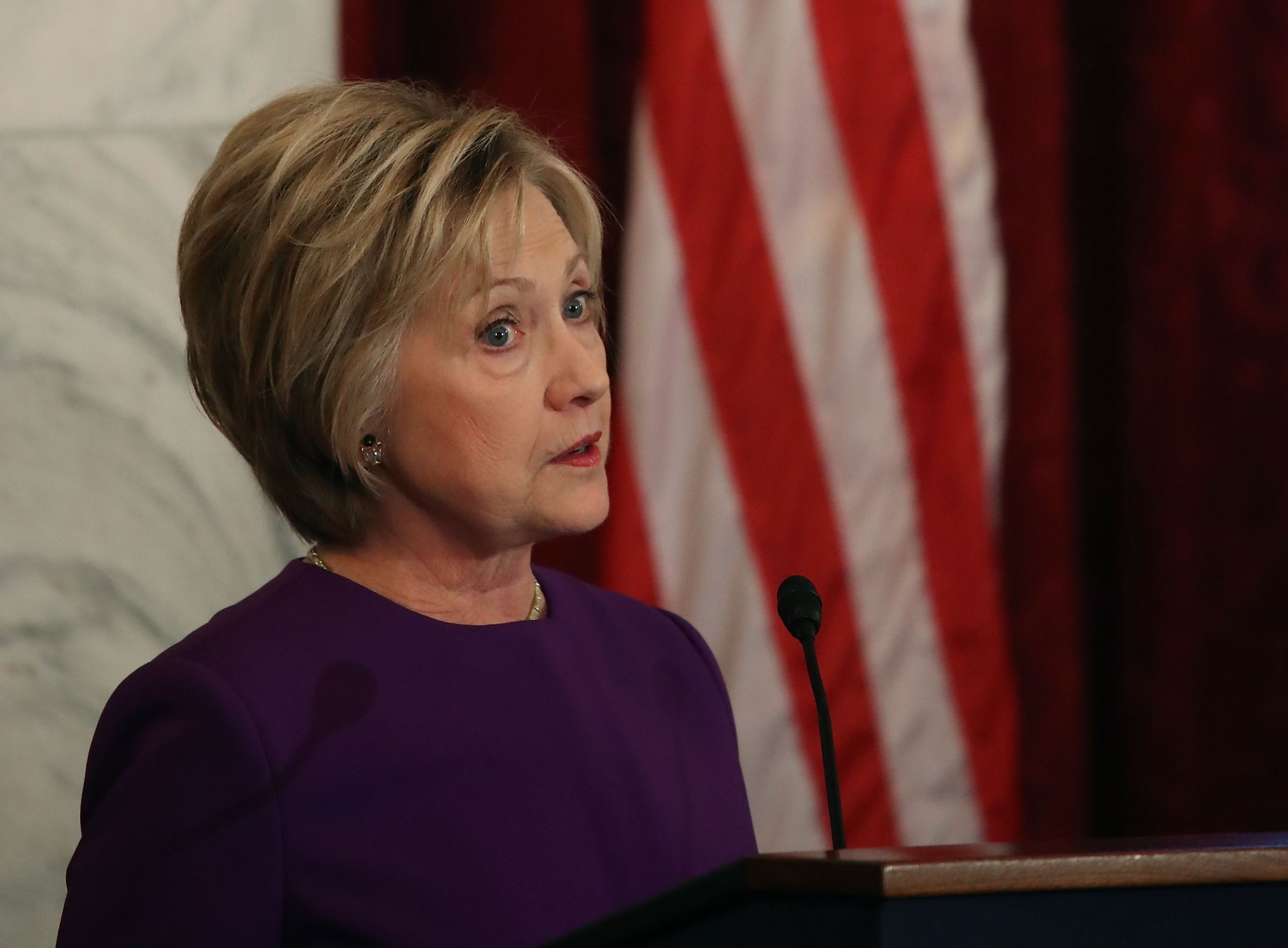 Hillary Clinton has warned of an epidemic of fake news that could have "real world consequences" in her first speech to lawmakers after losing the U.S. presidential election.
The defeated Democratic presidential candidate urged attendees of an event in Washington, D.C. Thursday to take steps to help combat the spread of false news stories and propaganda. "This isn't about politics or partisanship. Lives are at risk—lives of ordinary people just trying to go about their days, to do their jobs, contribute to their communities," said Clinton, as reported on U.S. news site The Hill.
Clinton herself has been the subject of a fake news story that almost ended in tragedy. The story falsely claimed that senior officials in the Democratic Party, including Clinton, had been running a pedophilia ring out of a pizza restaurant in Washington; the issue came to be known as Pizzagate.
On December 4, police arrested a 28-year-old man, Edgar Maddison Welch, after he fired a rifle inside the Comet Ping Pong restaurant. Welch told police that he had gone to the restaurant to "self-investigate" the story. He had pointed the rifle at a restaurant employee, who was unharmed.
Some commentators postulated that fake news stories about presidential candidates, which had been disseminated widely on the likes of Facebook, may have had an impact on the outcome of the U.S. presidential election. Republican candidate Donald Trump defeated Clinton in the November 8 election in a surprise result that was not predicted by most pollsters.
The phenomenon of fake news has been criticized by other public figures, including Pope Francis. In an interview with Belgian Catholic magazine Tertio, the pontiff said that spreading false information was "probably the greatest damage that the media can do" and compared the consumption of fake news with coprophagia, or the consumption of feces.