Hillary Clinton Proposes Tax Credit, Social Security Expansion for Home Caregivers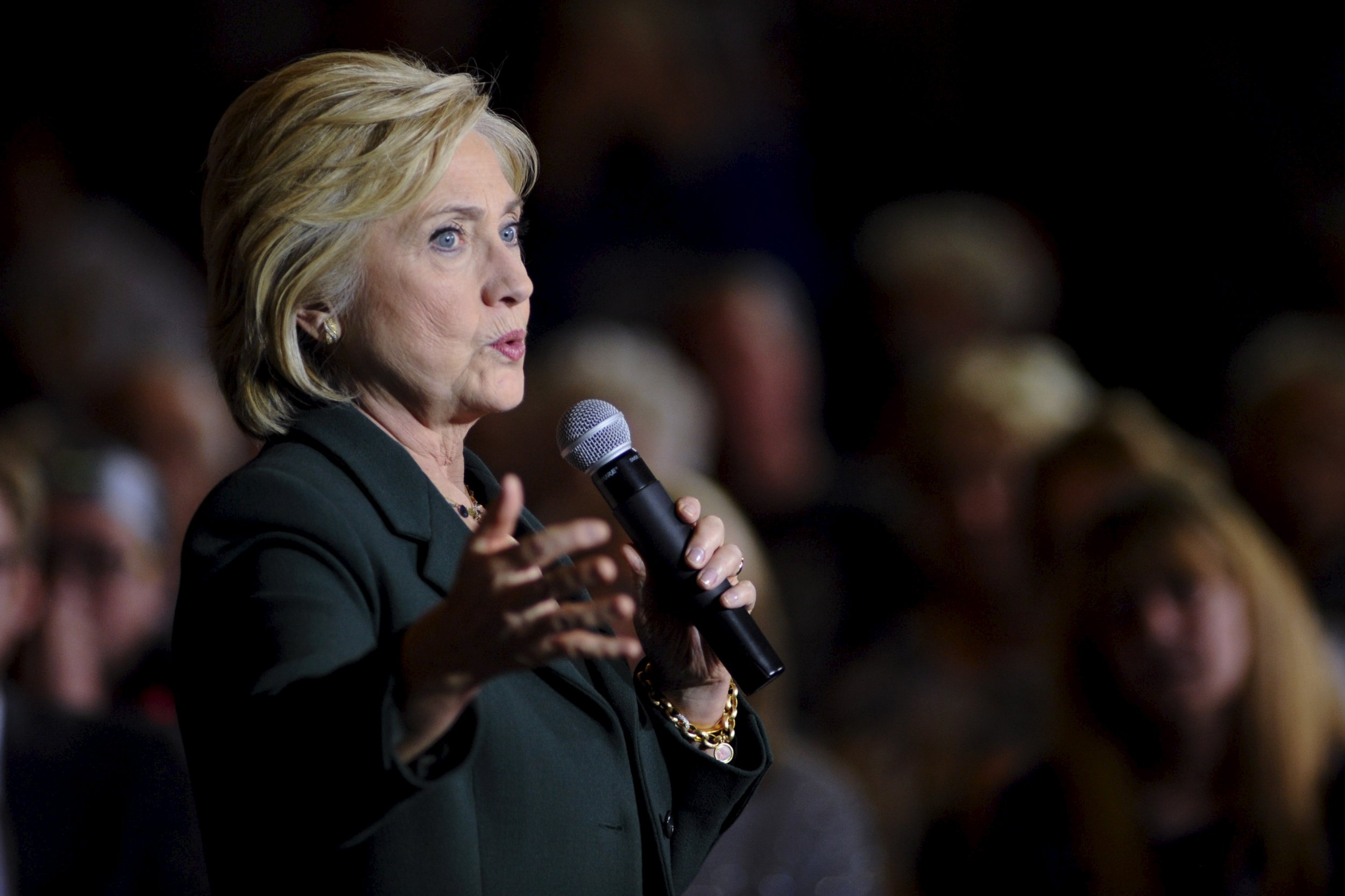 At a town hall meeting Sunday in Iowa, Democratic presidential front-runner Hillary Clinton proposed a series of reforms designed to make it easier for Americans who take on the responsibility of caring for elderly or sick relatives.
Many Americans—a disproportionate number of them women—are forced to pay out-of-pocket to care for sick or elderly relatives and often miss work to do so, Clinton said. This can lead to "cutting back on the hours at work or cutting into personal days, family time, vacation days," she added. "The lost wages and the work that is sometimes given up are costing families, especially women who make up the majority of both paid and unpaid caregivers."
The number of elderly Americans requiring care is expected to increase as more and more baby boomers enter their 60s and 70s. "[Th]e number of Americans needing long-term care and support is projected to grow from about 12 million today to 27 million by 2050, and nearly 7 in 10 people turning age 65 will need long-term care at some point in life," the Clinton campaign wrote in a fact sheet.
To address this, Clinton proposed a $6,000 tax credit to cover expenses for Americans who act as caregivers for sick or elderly relatives. She also proposed expanding Social Security to reward those who take time out of their careers to act as caregivers for relatives. "Whether a woman leaves the workforce to care for children or leaves the workforce to care for a spouse or a parent, it means that there is not then an income coming in that could be used to help calculate Social Security benefits later," Clinton said. "And I think we have got to recognize that for many women, this has a very serious impact on the amount of money they then draw from Social Security, in order to take care of themselves."
As part of her proposal, Clinton also said she would push for stronger workplace protections for professional caregivers, who are among the lowest wage earners in the country.
Clinton is expected to follow up on the proposal with ads and a targeted push on social media aimed at caregivers. Her campaign has emphasized gender issues and made targeting women voters a top priority.