Hillary Clinton Criticizes Trump's Budget, Talks Trolls and Praises Chardonnay in Wellesley Speech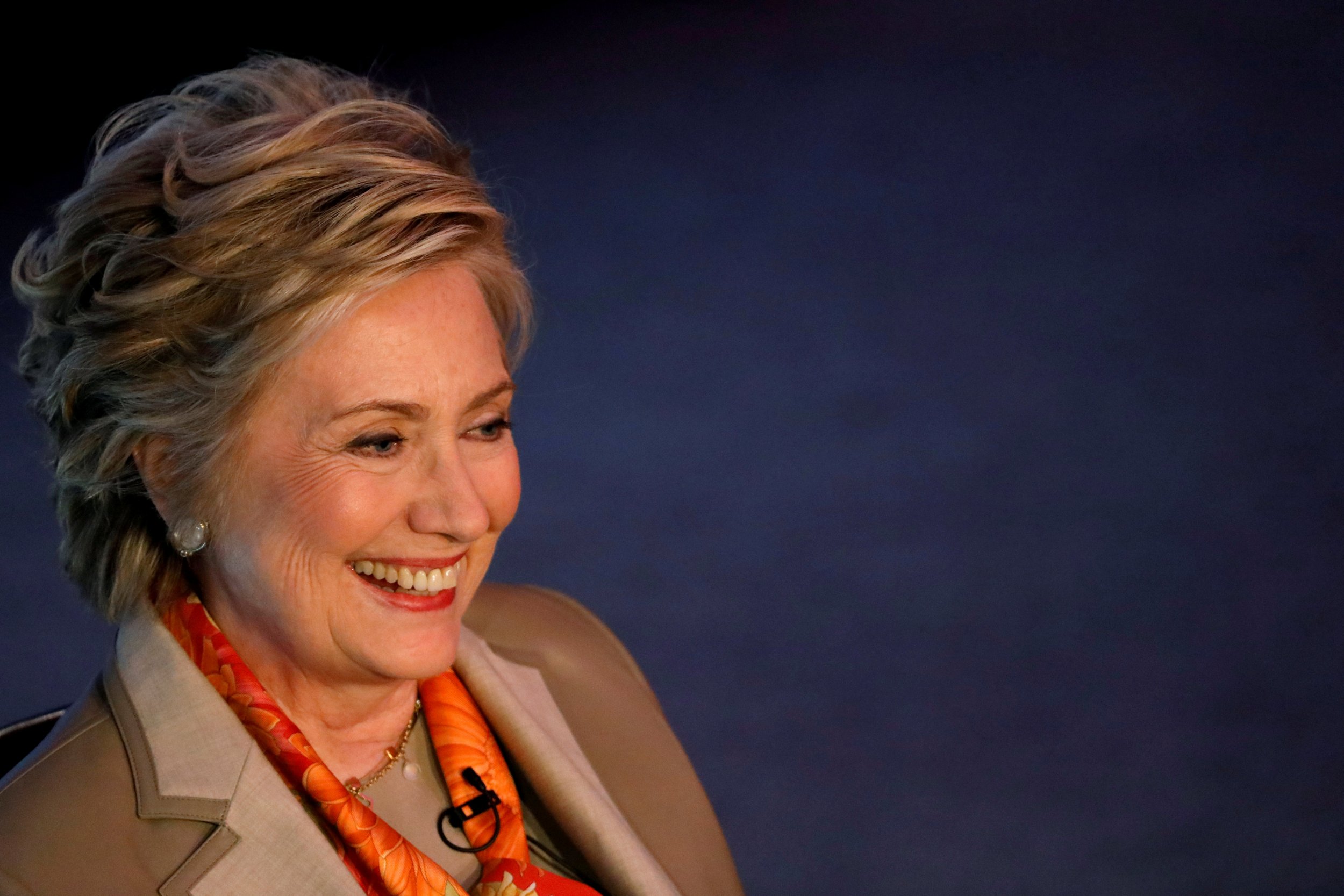 Hillary Clinton, the former secretary of state and Democratic presidential nominee and current hiker, returned to her Wellesley College roots Friday, offering advice to new graduates of the Massachusetts school. Speaking before the class of 2017, Clinton also took subtle shots at President Donald Trump's budget, Pizzagate and fake news.
She never used the president's name, but Clinton made several jokes and pointed remarks as she tried to inspire the audience.
Related: Spotlight's on Hillary Clinton ahead of highly anticipated Wellesley College speech
"You are valuable and powerful and deserving of every chance and opportunity in the world," she told the graduates. "Not just your future but our future depends on you believing that. We need your smarts, of course, but we also need your compassion, your curiosity, your stubbornness."
Clinton's no stranger to this stage. She gave the first-ever student commencement speech at Wellesley, in 1969, according to the school's website. She graduated with a degree in political science and quickly became one of the women's college's most famous alumnae, stopping by its 1992 graduation ceremony and nabbing an achievement award in 2003.
Clinton took the lectern at the end of another turbulent week in politics that included disclosures that the FBI is looking at White House senior adviser Jared Kushner's possible ties with Russia; an incident in which Montana's Greg Gianforte body-slammed a reporter and then was elected to the House of Representatives; and Trump's first foreign trip as president. The college's president, Paula Johnson, introduced Clinton, and the crowd burst into applause when Johnson mentioned Clinton won the popular vote last November.
Clinton's speech included everything from inspirational messages to subtle criticisms of Trump. Here are 11 quotes from Clinton's address:
"This day that you've been waiting for and maybe dreading a little is finally here. As President Johnson said, I spoke at my commencement 48 years ago. I came back 25 years ago to speak at another commencement. I couldn't think of any place I'd rather be this year than right here."
"You may have heard that things didn't exactly go the way I planned. But you know what? I'm doing OK."
"I've gotten to spend time with my family, especially my amazing grandchildren...long walks in the woods, organizing my closets. I won't lie, chardonnay helped a little too. Here's what helped most of all: remembering who I am, where I come from and what I believe."
When Clinton was in college, she and her peers were "furious" at the election of Richard Nixon—whose term, she said, "would end in disgrace with impeachment for obstruction of justice after firing the person running the investigation into him at the Department of Justice."
"You are graduating at a time when there is a full-fledged assault on truth and reason. Just log on to social media for 10 seconds—it will hit you right in the face. People denying science, concocting elaborate, hurtful conspiracy theories about child abuse rings operating out of pizza parlors, drumming up rampant fear about undocumented immigrants, minorities, the poor, turning neighbor against neighbor and sowing division in a time when we desperately need unity. Some are even denying things we see with our own eyes, like the size of crowds, and then defending themselves by talking about quote-unquote alternative facts."
"If our leaders lie about the problems we face, we'll never solve them."
"As the history majors among you here today know all too well, when people in power invent their own facts and attack those who question them it can mark the beginning of the end of a free society."
"You didn't create these circumstances, but you have the power to change them."
"If you feel powerless, don't. Don't let anyone tell you your voice doesn't matter. In the years to come, there will be trolls galore, online and in person, eager to tell you that you don't have anything worthwhile to say or anything meaningful to contribute. They may even call you a nasty woman."
"Millions of people will be hurt by the policies, including this budget that is being considered, and many of those same people don't want DREAMers deported or health care taken away. Many don't want to retreat on civil rights, women's rights and LGBT rights. So if your outreach is rebuffed, keep trying. Do the right thing anyway."
"Make defending truth and a free society a core value of your life every single day."