Hillary Clinton Compared to Eleanor Roosevelt on Silicon Valley Tour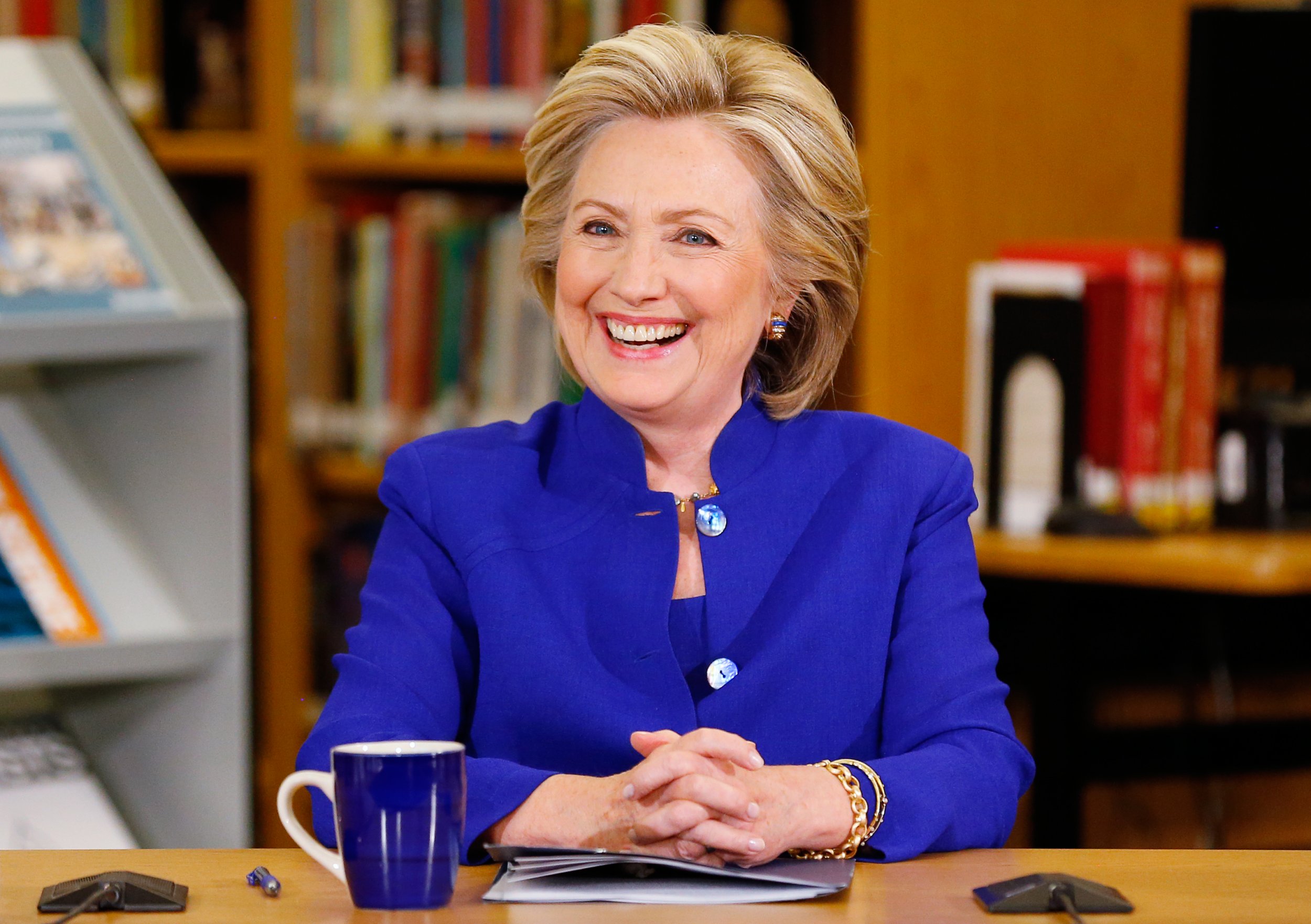 SAN FRANCISCO (Reuters) - Hillary Clinton makes the final stop on Friday on a California fundraising tour where she has courted technology titans for her 2016 campaign and where one of her admirers tried comparing her to fellow former first lady Eleanor Roosevelt.
Clinton, the frontrunner for the Democratic presidential nomination, is gladhanding her way through the Bay Area's establishment and the newer technology class that could serve as an important source of money, votes and credibility among the broader electorate.
On Friday, she will attend a fundraiser at the Silicon Valley home of eBay chief executive John Donahoe and his wife Eileen, director of global affairs for the advocacy group Human Rights Watch. The event is expected to attract many of the area's power players.
"Silicon Valley provides a literal and metaphorical wealth of support for candidates. It's a community of people focused on the future," said Dan Newman, a strategist at SCN Partners, a campaign consultancy. "And of course, to paraphrase (bank robber) Willie Sutton, it's where the donors live."
The event on Friday follows San Francisco fundraisers hosted by hedge fund manager and environmentalist Tom Steyer and entrepreneur Susie Buell.
At Steyer's Wednesday gathering at his home, Clinton was asked by a guest whether she was the Eleanor Roosevelt of her day or if Roosevelt was the Clinton of her day, according to an attendee who didn't want to be named because the event was private.
Clinton drew laughs with a self-deprecating response that downplayed the comparison to the storied national icon and feminist activist, the attendee said.
Later in the day, she visited the city's Century Club for an event hosted by Buell, co-founder of the clothing chain Esprit. There, she spoke for about 30 minutes on topics ranging from student debt to healthcare to immigration, according to a guest who also declined to be identified.
Clinton, who called earlier this week for a pathway to citizenship for undocumented immigrants, is expected to return to the immigration issue on Friday before a crowd that will likely include a high percentage of technology players.
Immigration represents the top political issue for many Silicon Valley executives, who would like to hire more foreign engineers, data scientists, and other highly educated workers due to what they say is a shortage of U.S. workers in those fields.