Hillary Clinton Isn't First Politician to Face Criticism Over Speaking Fees
Once politicians leave office, they often are asked to deliver speeches that bring them exorbitant fees, a practice that some find distasteful.
Throughout the 2016 election, for example, Democratic presidential nominee Hillary Clinton came under fire for her time on the paid-appearance circuit. Two months after she resigned as the Obama administration's secretary of state in 2013, she embarked on a speaking career that brought her millions of dollars and lasted until soon before she declared her presidential bid in April 2015.
Gerald Ford is widely considered to be the first former president to hit the circuit, but Ronald Reagan may have been the first to hear criticism of this pursuit. Shortly after his presidency ended, Reagan earned an estimated $2 million for two speeches he delivered in Japan, according to media reports at the time. (That $2 million would total about $3.9 million in 2016 dollars, according to the CPI inflation calendar.) He was berated for the multiday visit while the United States was engaged in a heated economic battle with the island nation.
In October 1989, Japan welcomed the former president and his wife, Nancy, to Tokyo for days of speeches, ceremonies, a concert, and visits with political leaders and businesses, The New York Times reported. The Fujisankei Communications Group, the country's largest media conglomerate, sponsored the Reagans' visit, according to the Los Angeles Times. For two of the nine days, he was an official guest of the Japanese government; during the remainder, he worked for Fujisankei, the Los Angeles Times reported.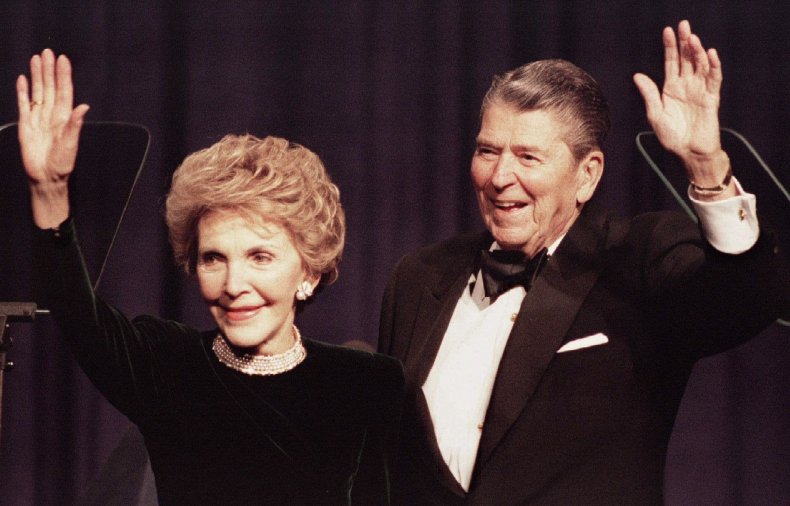 Reagan's successor, George H. W. Bush, as well as former presidents George W. Bush and Bill Clinton, have also given paid speeches. Between 2009 and 2015, George W. Bush gave at least 200 such speeches, typically earning $100,000 to $175,000 per appearance, Politico reported in June 2015.
Bill Clinton, however, has attracted most of the attention. As the Los Angeles Times pointed out in July, Clinton "changed the rules of political speech-making for cash," because he pushed universities and nonprofits to pay fees that were higher than they would typically offer.
Some of the criticism toward Bill Clinton also involves his wife. Between April 2013 and March 2015, Hillary Clinton gave at least 91 speeches to banks, investment firms and corporations. Because she made so much money from the appearances, Republican presidential nominee Donald Trump has poked fun at what he calls his rival's "bosses on Wall Street."
Clinton's big-money speeches also were a major focus throughout the primary season. Vermont Senator Bernie Sanders, her one-time rival for the Democratic presidential nomination, repeatedly called for Clinton to release the transcripts of her paid speeches to Wall Street firms, including Goldman Sachs.
Clinton vowed to release the transcripts of her paid speeches when the other candidates, both Democratic and Republican, did the same. Sanders, a harsh critic of Wall Street and its role in the 2008 recession, said he didn't have any transcripts to release because he doesn't give paid speeches to banks.
"Why is there one standard for me, and not for everybody else?" Clinton said in February, obviously overlooking the criticism that has followed Reagan and other politicians.