Hillary Clinton Defends Al Franken After Sex Assault Accusations, But Doesn't Have Kind Words for Donald Trump and Roy Moore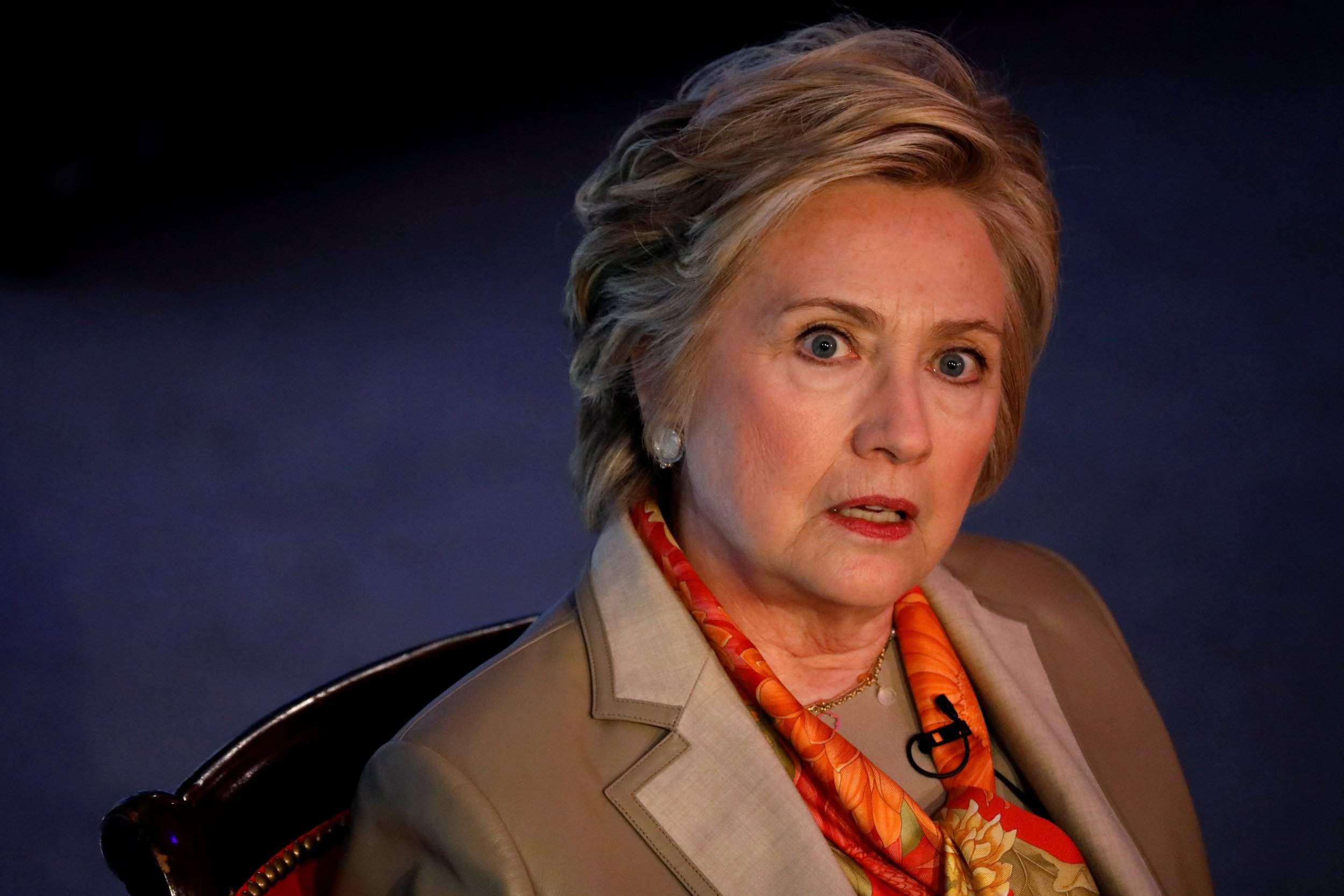 Former Democratic presidential candidate Hillary Clinton contrasted the response of Senator Al Franken following an accusation of sexual harrassment to President Donald Trump's reaction after multiple allegations of harassment that emerged during the 2016 election campaign.
In an interview with Rita Cosby on WABC radio on Friday, the former secretary of state said that party colleague Franken, who was accused this week of groping a female broadcaster in 2006, acted responsibly by apologizing and requesting the Senate ethics panel investigate his conduct.
"I deeply regret what he did," Clinton said. "There's no excuse for his behavior. But he's called for an investigation. He's apologized to the woman involved." She went on to say that is "the kind of accountability I'm talking about." "I don't hear that from Roy Moore or Donald Trump."
Trump faced sexual assault accusations from multiple women when campaigning to be president, after tapes were unearthed in which he bragged of groping women.
Alabama GOP Senate candidate Roy Moore has been accused of sexually molesting a 14 year old, and making sexual advances towards several other women and girls in their teens while he was a district attorney in Alabama in the early 1980s and in his 30s.
Trump has largely remained silent about the accusations against Moore, but blasted Franken in a series of tweets Friday.
Clinton, who has spoken about the importance of women's rights following her loss to Trump, defended Franken's conduct.
"Look at the contrast between Al Franken, accepting responsibility, apologizing, and Roy Moore and Donald Trump, who have done neither."