Convention or Catwalk? Inside the DNC Fashion Show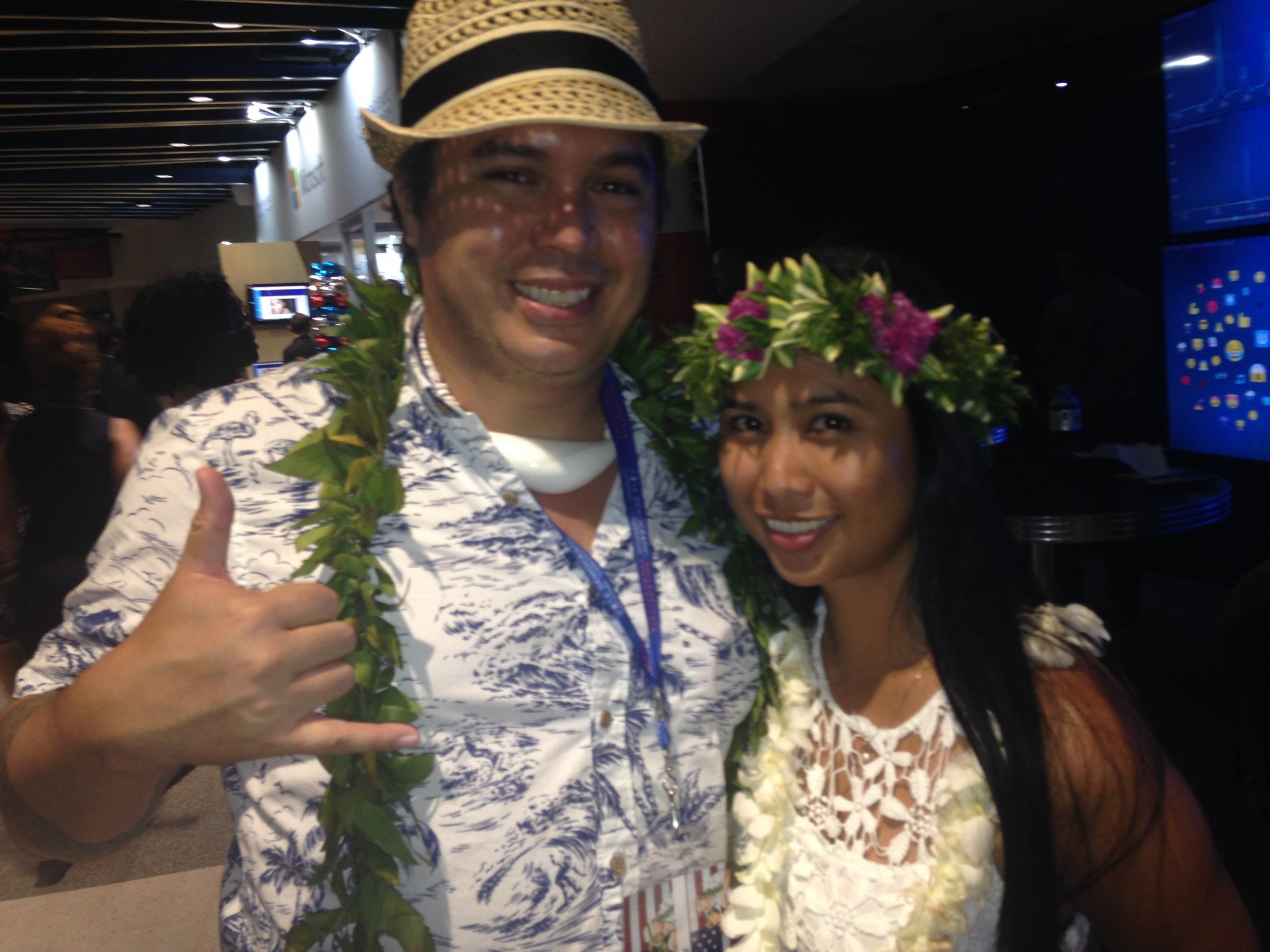 This year marks Carl Donovan's fourth consecutive Democratic National Convention, and his third wearing an American-flag-printed vest that a friend made for him in 2008. "I'm always the most colorful one of the group," he says of the Montana delegation.
Pins lined each side of his vest, which he has worn during all four nights of the DNC this week in Philadelphia. Two read: "Hillary for president" and "Vote Montana blue." A vintage button said, "For president: Franklin D. Roosevelt."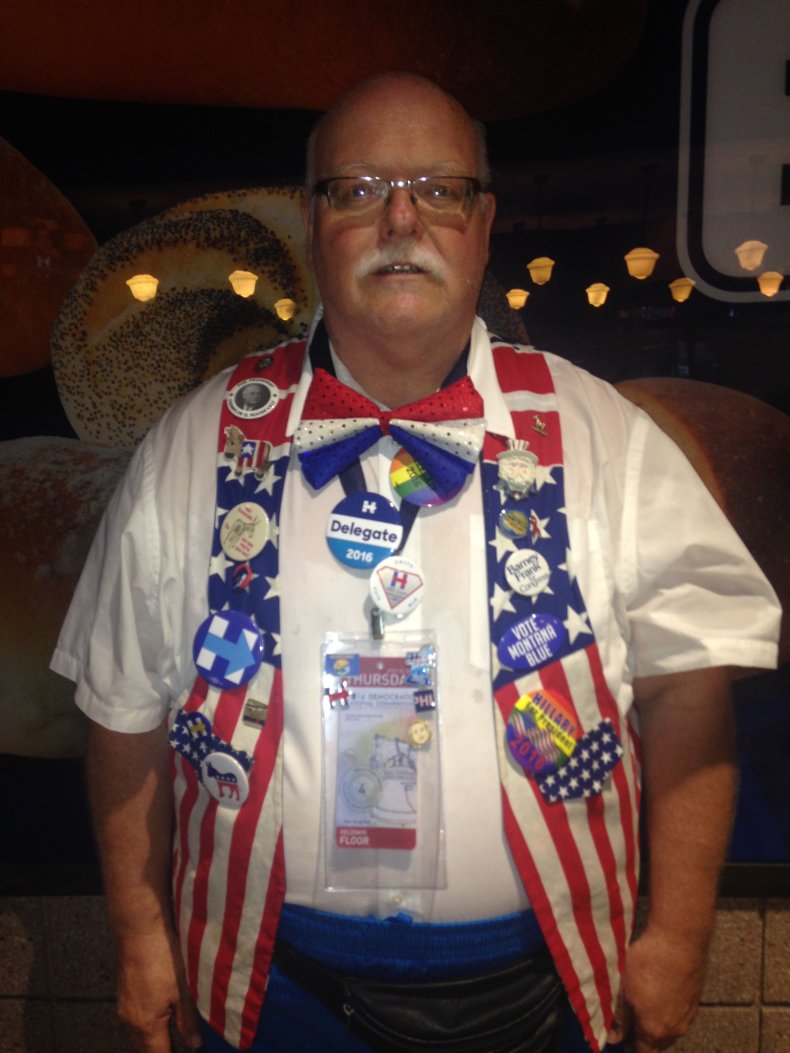 As Hillary Clinton prepared to officially become the first American woman to accept a nomination for a major political party on Thursday, delegates from some states and U.S. territories touted their support and patriotism with local flair.
Inside the Wells Fargo Center, Angelo Villagomez wore tea leaves, orchid leis and "mwar," headgear from his home in the Northern Mariana Islands, a U.S. commonwealth in the Pacific Ocean. He and the other island delegates are making their own history this week by participating in their first DNC. "I'm looking for her to put the bow on it," Villagomez says of Clinton, "and march toward victory in November."
His special guest for the night, Eden Villagomez, also of the islands, became a U.S. citizen last week. "I'm with her," she says, referring to one of Clinton's slogans.
Elsewhere at the convention, Tomika Vukovic wore a block of Styrofoam cheese on top of her head. She says the Badger State's Democratic Party bought the hats to ensure they stand out on TV. "I've been a cheesehead all my life," she says. "I'm a [Green Bay] Packer–backer, cheese-loving Democrat."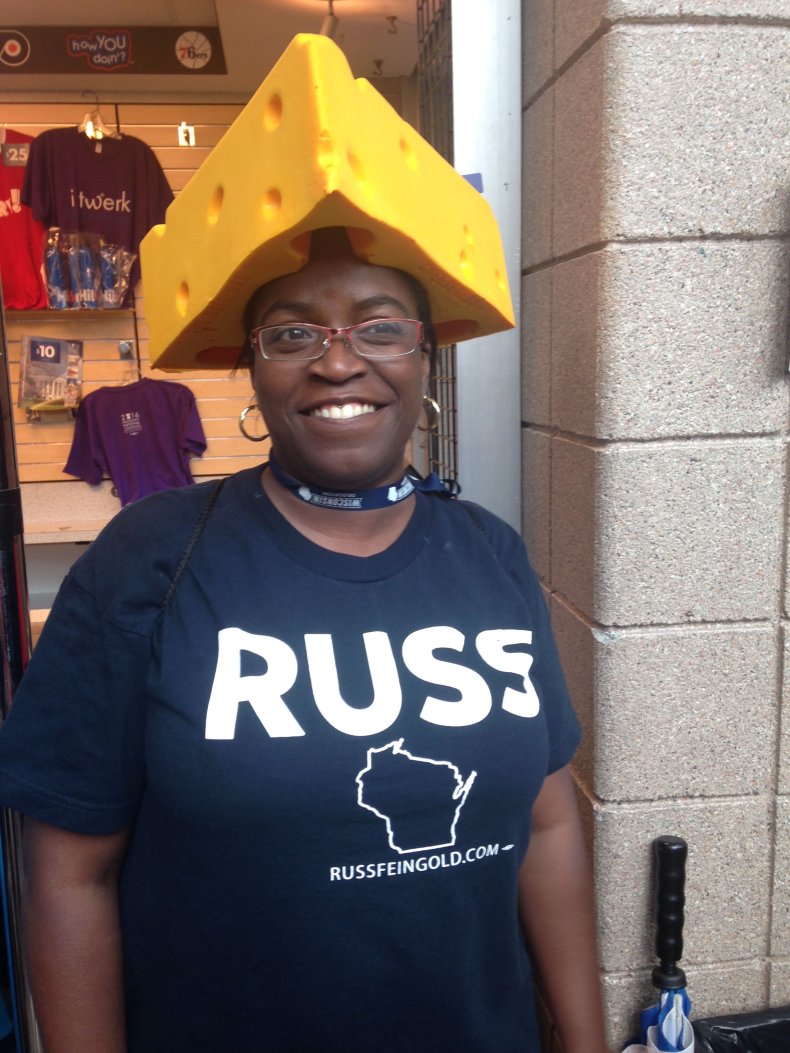 Of course, Democrats weren't the only ones to show off their local flavor. On the floor of the Republican National Convention last week in Cleveland, the Texas delegates noticeably coordinated their outfits to don flag-themed button-down shirts, along with jeans, cowboy hats and boots.
As Bill Cunningham, the legendary photographer for The New York Times, once put it: "The best fashion show is definitely on the street. Always has been. Always will be."