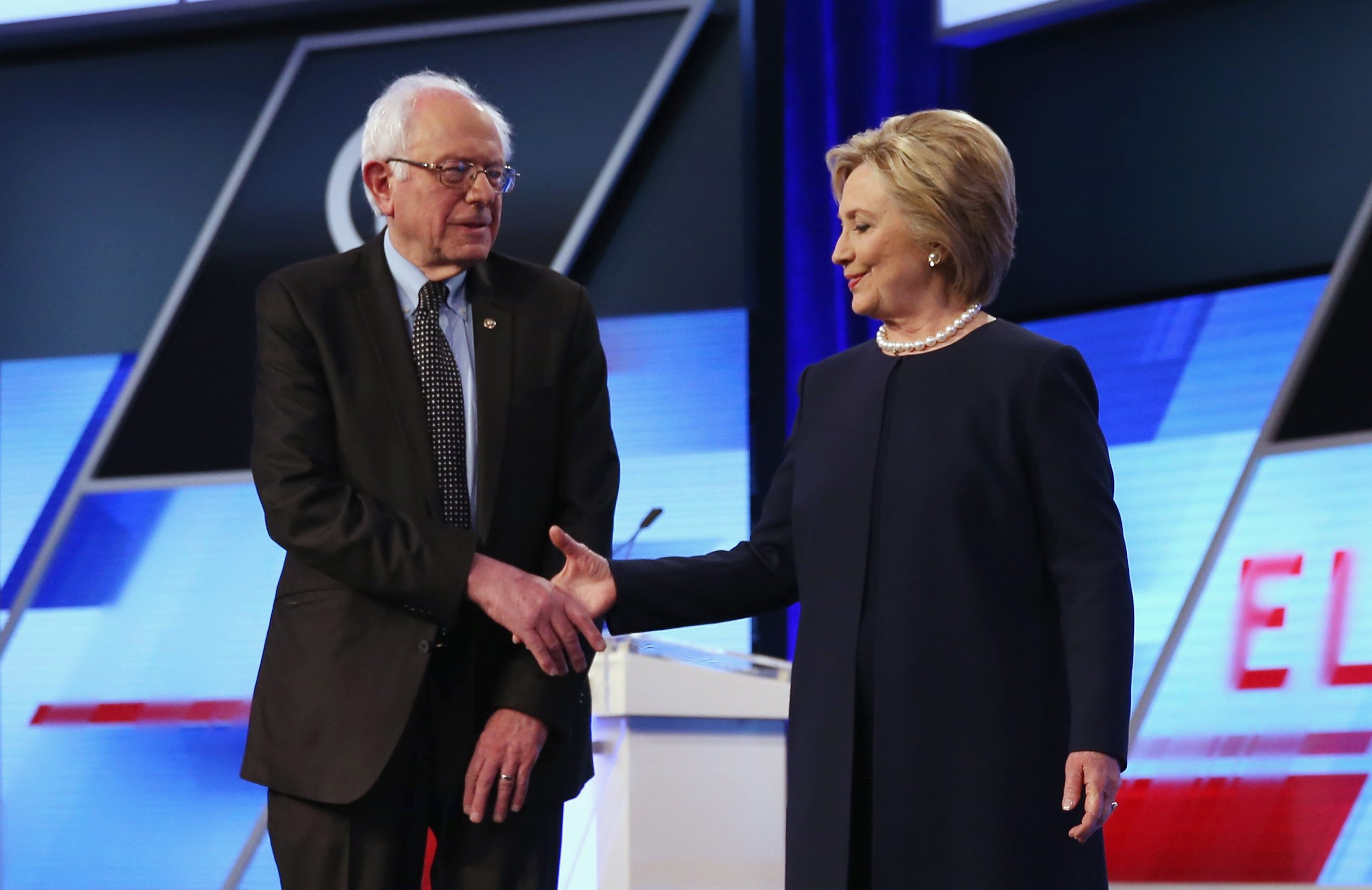 Hillary Clinton on Wednesday denied accusations of the Democratic National Committee rigging the primaries in her favor — but she didn't say anything else about the supposed scheme.
"I didn't know what she was referring to because, as has now come out, that just wasn't the case," Clinton told NBC's Late Night With Seth Meyers about the allegations from former DNC chair Donna Brazile.
That was her first — and so far only — comment about Brazile's accusations. Clinton then immediately pivoted to promoting the Democratic Party's successes in local elections on Tuesday.
"The current DNC leadership really invested heavily in Virginia and New Jersey and other places," she told Meyers. "I called the current chairman, Tom Perez, to congratulate him because he didn't get knocked off course. He didn't get overwhelmed by other stories and narratives coming at him."
Clinton's staff had previously denied the damning parts of Brazile's book, but the candidate herself had kept quiet for nearly a week.
Brazile, who resigned in February, has roiled Democrats with a new memoir documenting Clinton's surprise failure to beat Donald Trump in the 2016 race.
An early excerpt published last week says the Clinton campaign took "control of the party" and its finances in August 2015, essentially ensuring the former secretary of state had the nomination in the bag nearly a year in advance. The campaign's control also guaranteed Bernie Sanders, the independent Vermont senator who challenged Clinton with a small donor campaign, never had a fair chance in the race, Brazile claims.
"If the fight had been fair, one campaign would not have control of the party before the voters had decided which one they wanted to lead," Brazile writes. "This was not a criminal act, but as I saw it, it compromised the party's integrity."
She writes that she had "suspicions" about the party rigging the system for Clinton and eventually told Sanders she had discovered an "agreement" for the Clinton campaign to keep control.
"I had found my proof and it broke my heart," she writes.
Brazile has recently walked back on her claims of finding proof about a deal for Clinton. She told MSNBC's Morning Joe Wednesday that "the process was not rigged," but rather showed there was a "cancer" within the party.
She has blamed Trump and the GOP for spinning her story, tweeting last week, "Today's lesson: Being quoted by Donald Trump means being MIS-quoted by Donald Trump. Stop trolling me. #NeverSaidHillaryRiggedElection."
Brazile's book Hack: The Inside Story of the Break-ins and Breakdowns That Put Donald Trump in the White House came out Tuesday and has already sold out on Amazon.