'Hillary' Clinton Documentary Hulu Release Date: 4 Part Series Covers Lewinsky Scandal, Sanders and Trump
As Democrats decide on their 2020 presidential nominee, Hulu is releasing Hillary, its four-part documentary about previous nominee Hillary Clinton. The series, released in March, features extensive interviews with Hillary Clinton, as well as her husband and former President Bill Clinton, and close friends and employees of the divisive political figure.
Hillary Clinton will also discuss the biggest moments in her life, from her childhood to the impact the Monica Lewinsky scandal had on her. She will talk about her political successes and failures, including her time as secretary of state, her "women's rights are human rights" speech, as well as taking on Sen. Bernie Sanders and President Donald Trump.
When is the Hillary Clinton documentary out on Hulu?
The premiere of Hillary will be on Friday, March 6, on Hulu, when the hour-long episodes will be made available on the streaming service. That episode, titled "The Golden Girl," will track her early years from being a young Republican to becoming the first lady of Arkansas. It will also see her speak about the criticism surrounding her use of a private email server.
The remaining three episodes will also be available on the same day on Hulu. Per the official synopses of these installments, Episode 2, titled "Becoming a Lady" will take us through Bill Clinton's 1992 presidential campaign and the early years of Hillary Clinton's time as first lady of the United States.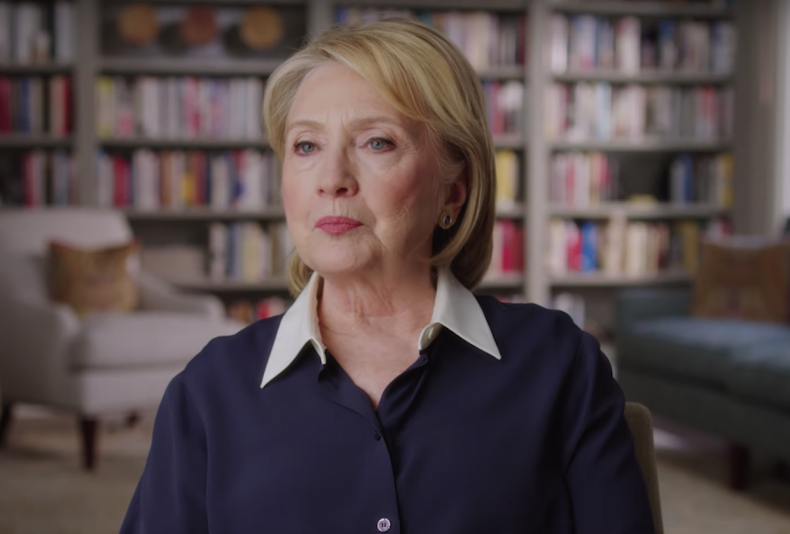 In Episode 3 (titled "The Hardest Decision"), she will address the Monica Lewinsky scandal, her husband's impeachment trial and what the synopsis calls "the most painful moment in her marriage." This will be contrasted with Trump's use of the scandal to attack Hillary Clinton during the 2016 election.
In the final episode, the Hulu documentary will take us from the Clintons leaving the White House in 2000 to her 2016 presidential campaign, including the unsuccessful run to be the Democratic nominee in 2008, her time as secretary of state, and her eight years as senator for New York.
The doc, directed by The Kid Stays in the Picture director Nanette Burstein, was assembled from around 35 hours of interviews with Hillary Clinton, as well as Bill and Chelsea Clinton, Barack Obama and former Clinton staffers.
In a press release, Hulu said of the series, "Featuring exclusive interviews with Clinton herself, her husband former President Bill Clinton, Chelsea Clinton, staff, friends and journalists, the series offers revealing moments from never-before-seen 2016 campaign footage alongside biographical chapters of Clinton's life and seeks to examine how she became at once one of the most admired and vilified women in the world."
Hillary premieres on Friday, March 6, on Hulu.
Update 2/27/20, 5:30 a.m. ET: This article was updated with information on when each episode will be available.