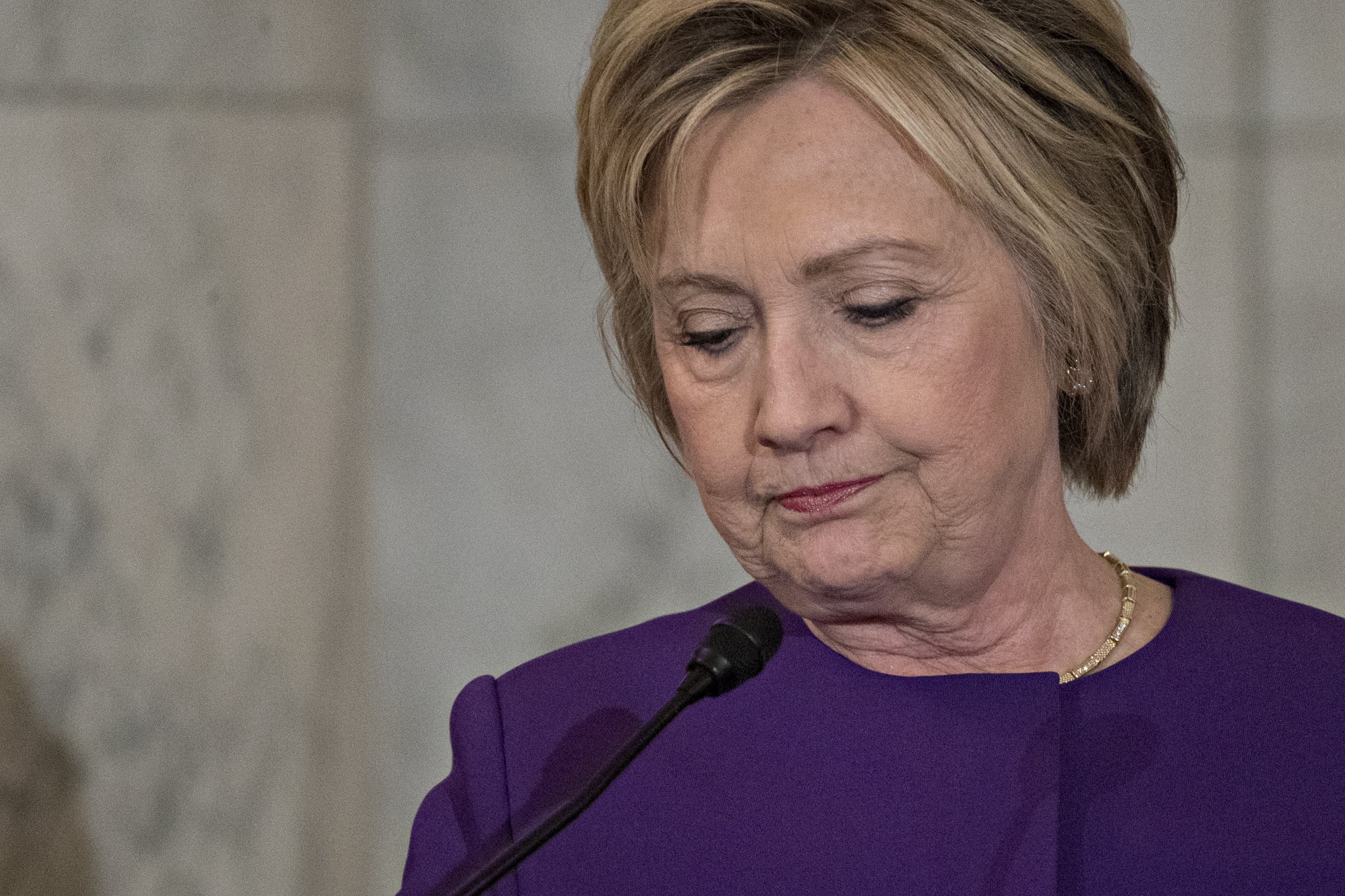 Hillary Clinton ducked a question about her husband's sex scandals while asserting that sexual harassment can simply be found "everywhere" in an interview published Tuesday.
Speaking to The Washington Post, Clinton glossed over the accusations against former President Bill Clinton, which are being fiercely scrutinized during the #MeToo campaign against famous harassers.
During a discussion about sexism on the Post's Cape Up podcast, host Jonathan Capehart mentioned Bill Clinton in a string of men who have faced grave accusations.
"Does it help what you're saying that it is now, one of the professions, it's politics and it's gotten very political and there are lot of names in this hopper, whether it's Franken or Moore, or Trump or Clinton, or who—you name it. Does that make it harder or easier to not have it be a blip? Just a cultural moment instead of a cultural change?" Capehart asked.
"Well, I think it's important to notice it's also in the media. It's in corporate America," Clinton responded. "So, I don't think it's—if you're a high-profile person, whether you're Bill O'Reilly in the media or a politician, it's going to be a story. And it's important that there be a recognition that this happens everywhere."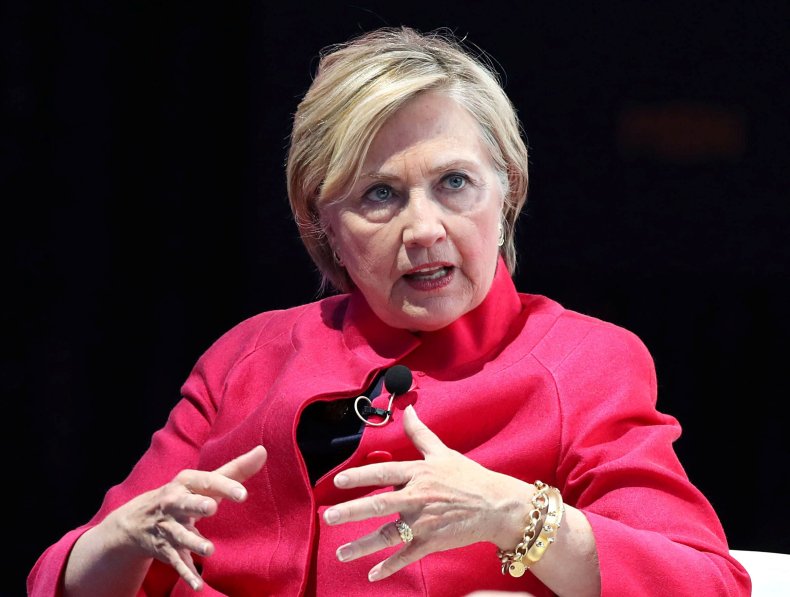 The Clintons have mostly kept quiet during the new wave of attention to Bill's past, even as other Democrats are now denouncing the 42nd president.
Bill Clinton has been accused of sexual assault, rape, and sexual harassment by several women dating to the 1970s. In 1999, Juanita Broaddrick alleged the former president raped her in 1978 when he was Arkansas attorney general.
Paula Jones alleged that Bill Clinton exposed himself to her in a Little Rock hotel room in 1991. And Kathleen Wiley accused Bill Clinton of groping her in the Oval Office in 1993.
The allegations came back to haunt Hillary during her 2016 presidential campaign when Donald Trump held a press conference with the accusers after the release of an Access Hollywood tape in which Trump brags about grabbing women "by the pussy." Trump accused Hillary and Bill of colluding to shame and discredit the accusers.
This year, sexual assault allegations against powerful men such as Harvey Weinstein have empowered women to call out their abusers through the #MeToo movement. Trump, Clinton, Al Franken, the Democratic senator from Minnesota, and Alabama Senate candidate Roy Moore are among the prominent politicians facing accusations.
Linda Tripp, who secretly recorded her conversations with Monica Lewinsky about Bill Clinton during her affair with the former president, claimed last week that Clinton's White House housekeepers were "afraid to bend over in his presence."