Man Who Once Threatened Hillary Clinton And Donald Trump Arrested Carrying Five Machetes In New York City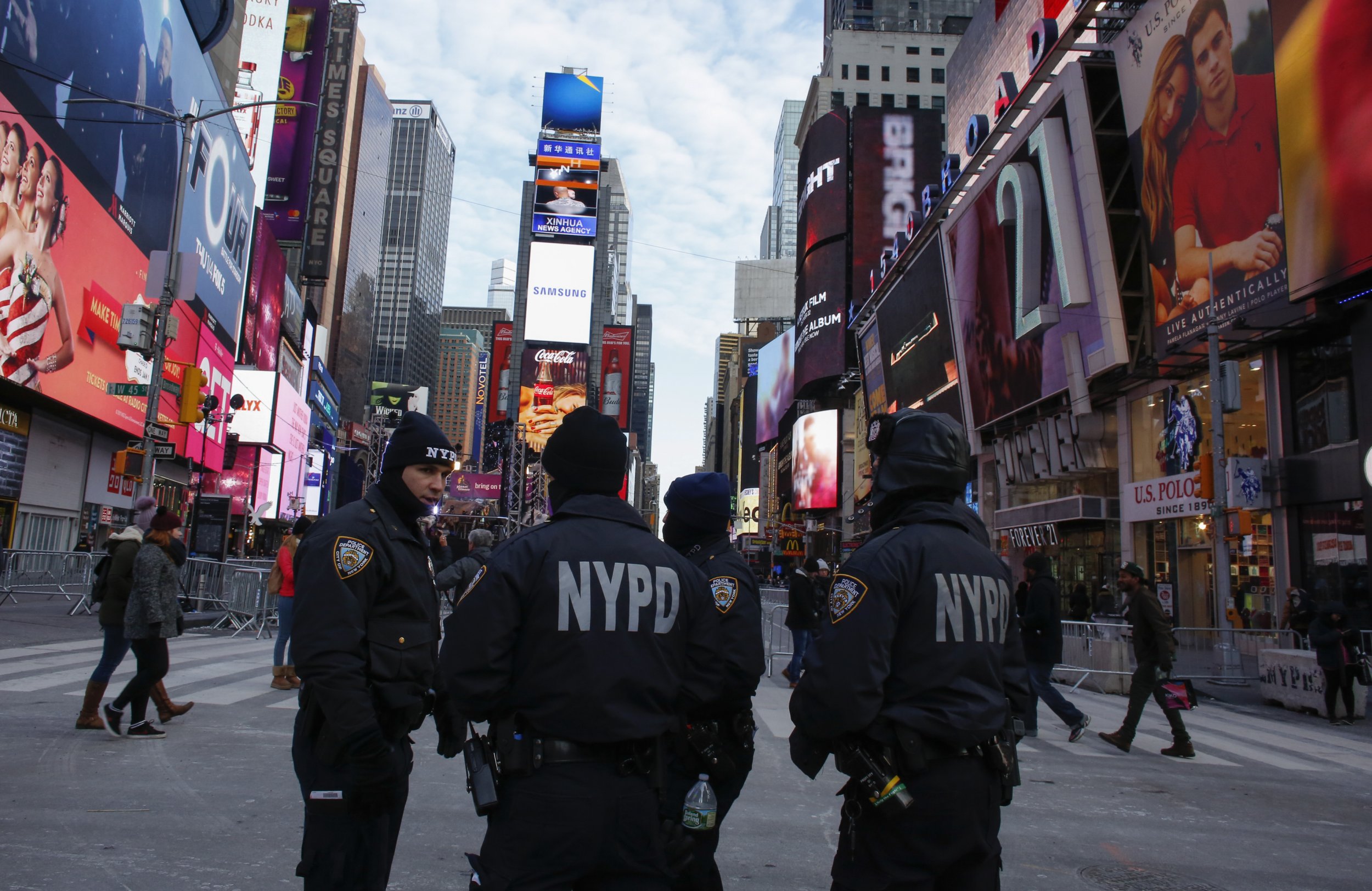 A homeless man who once threatened both Hillary Clinton and President Donald Trump was arrested carrying five machetes in New York City, police said on Friday.
Police spotted William Sears, 26, walking around Times Square with one machete in his hand, swinging it above his head and then slamming it on a curb Thursday afternoon, NYPD spokeswoman Tiffany Phillips told Newsweek.
When a police officer approached Sears, they found three more machetes strapped to his body with bungee cords. It was not clear where the fifth machete was concealed but Sears was charged with five counts of unlawful activity, menacing and reckless endangerment, Phillips said.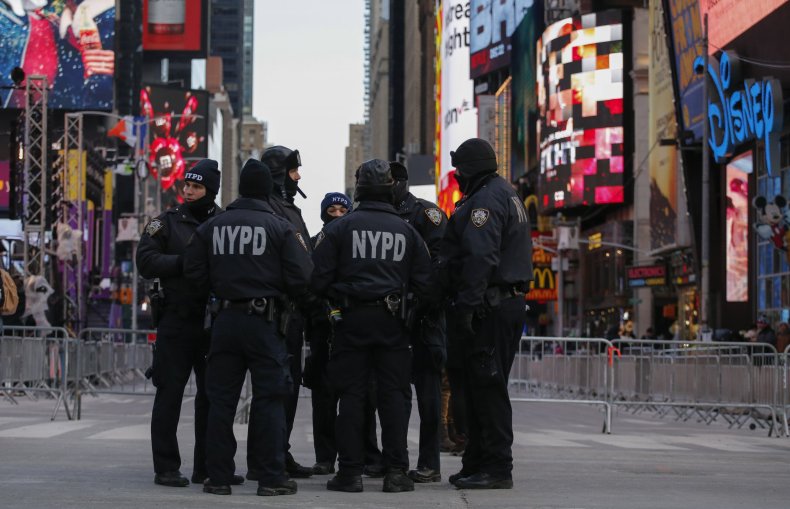 Sears, who is schizophrenic, was known to police after he made threats to both Trump and Clinton in September, according to Phillips. Police brought him to a Manhattan hospital for psychological evaluation before charging him. It was unclear if he was ever taken into custody for the September incident.
He also was listed as missing from an Ohio group home in September, according to the New York Daily News, which originally reported the incident.
Security around Trump Tower on Fifth Avenue—the president's New York City home, former campaign headquarters and about a mile away from where Sears was arrested—has been a sore subject for New Yorkers. Barricades and NYPD checkpoints impeded pedestrians on the busy sidewalk around his building.
After Trump launched his campaign, the NYPD began enforcing a long-standing but overlooked traffic law that commercial vehicles could not drive Fifth Avenue, resulting in drivers even more frustrated by traffic than usual.
The Department of Sanitation also periodically parked giant trucks outside the tower that weigh 16 tons when empty and double that when filled with sand in an effort deter terror attacks like the one that occurred in Manhattan on Halloween. In that incident, the deadliest terror attack in the city since 9/11, a man inspired by the Islamic State militant group plowed into pedestrians near the World Trade Center and killed eight people.
Trump himself has acknowledged the impact his presence has on the city. In May, he tweeted, "Rather than causing a big disruption in N.Y.C., I will be working out of my home in Bedminster, N.J. this weekend. Also saves country money!"
The NYPD estimated the cost of securing Trump and his family topped $35 million just between Election Day in November to Inauguration Day in January, according to a letter from Police Commissioner James O'Neill to members of Congress, obtained by Politico.
Man Who Once Threatened Hillary Clinton And Donald Trump Arrested Carrying Five Machetes In New York City | U.S.