Hillary Clinton, Donald Trump Supporters' Views Differ Widely: Poll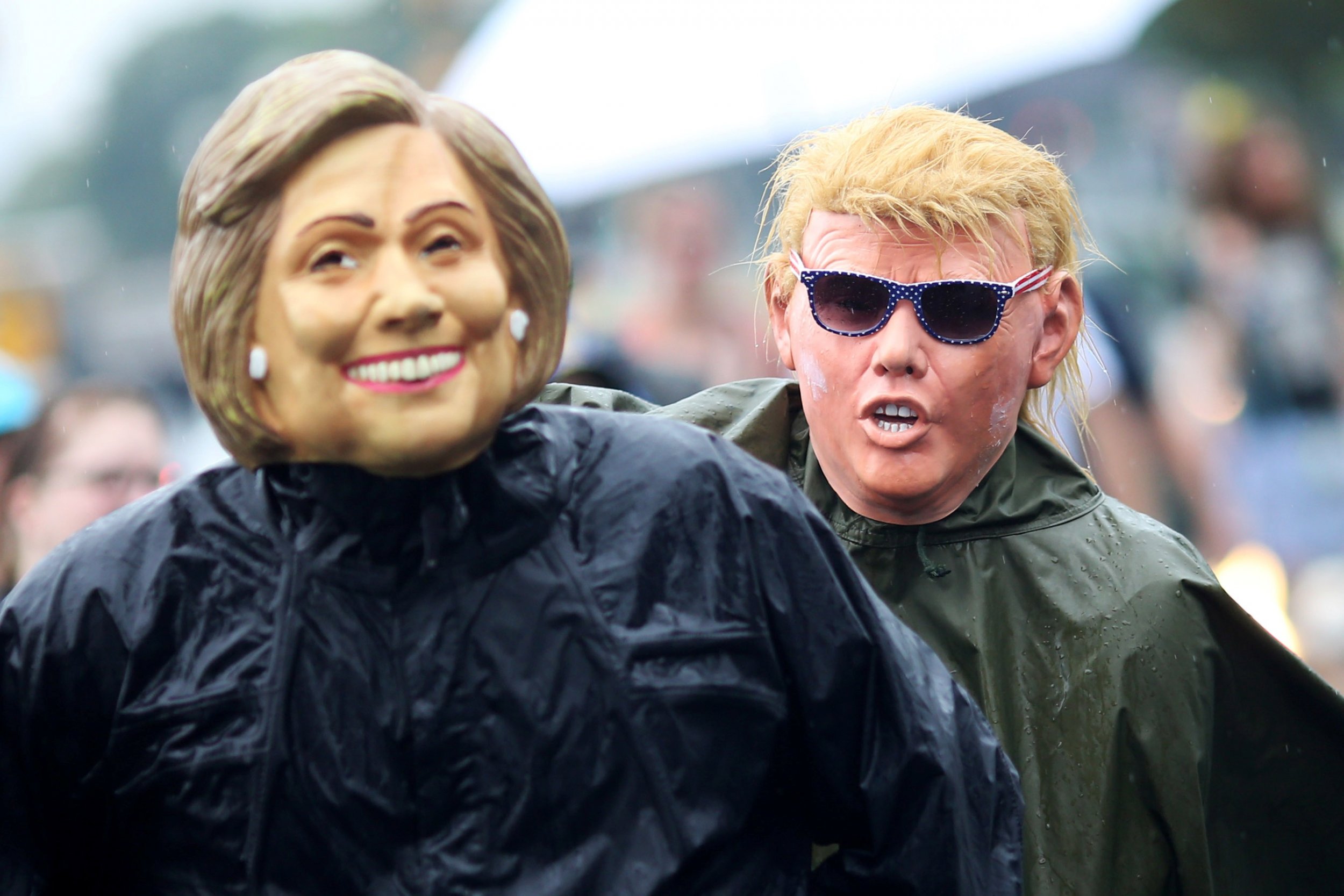 Less than three months before voters cast their ballots in the general election, Democratic presidential nominee Hillary Clinton holds a narrow lead over her Republican opponent, Donald Trump, according to a new national poll released Thursday.
In a hypothetical four-way matchup that includes two third-party candidates, Libertarian Gary Johnson and the Green Party's Jill Stein, the Democratic presidential nominee is ahead of the Republican candidate by four points, 41 percent to 37 percent, according to the latest Pew Research Center survey.
Her lead is down from that in a Pew Research poll conducted in middle to late June: In a three-way contest that didn't include Stein, 45 percent favored Clinton, to 36 percent for Trump and 11 percent for Johnson.
Still, Americans remain skeptical that either major party's candidate would be a good leader for the country. Even in the wake of the Republican and Democratic national conventions, the most recent poll showed that just 27 percent of registered voters say Trump would make a "good or great" president, while twice as many—55 percent—think the mogul would be either "poor or terrible."
Meanwhile, though views about Clinton aren't as negative, only about a third of voters—31 percent—believe she would be a "good or great" president. And 45 percent say she would be a "poor or terrible" president.
Supporters of the two candidates have different views of a changing country. Pollsters found that Trump supporters think immigration (66 percent) and terrorism (65 percent) are "very big" problems in the United States. Clinton's backers see the gap between the rich and poor (70 percent) and the environment (43 percent) as Americans' major problems.
Trump supporters overwhelmingly believe that life in America is worse than it was 50 years ago "for people like them." Eighty-one percent of registered voters who support Trump say life is worse, compared with 19 percent of Clinton fans who think the same. Eleven percent of Trump supporters and 59 percent of Clinton's say life is better than a half century ago.
When looking to the future, Trump backers generally are pessimistic: Sixty-eight percent say life for the next generation will be worse than it is today. Clinton's supporters are mixed: Thirty-eight percent think life will be better, 28 percent say it will be about the same, and just 30 percent say it will be worse.
The poll was conducted August 9 through August 16 among 2,010 adults, including 1,567 registered voters. The margin of sampling error was 2.8 percentage points for registered voters.