How a Veteran Jazz Pianist Composed a Song for Hillary Clinton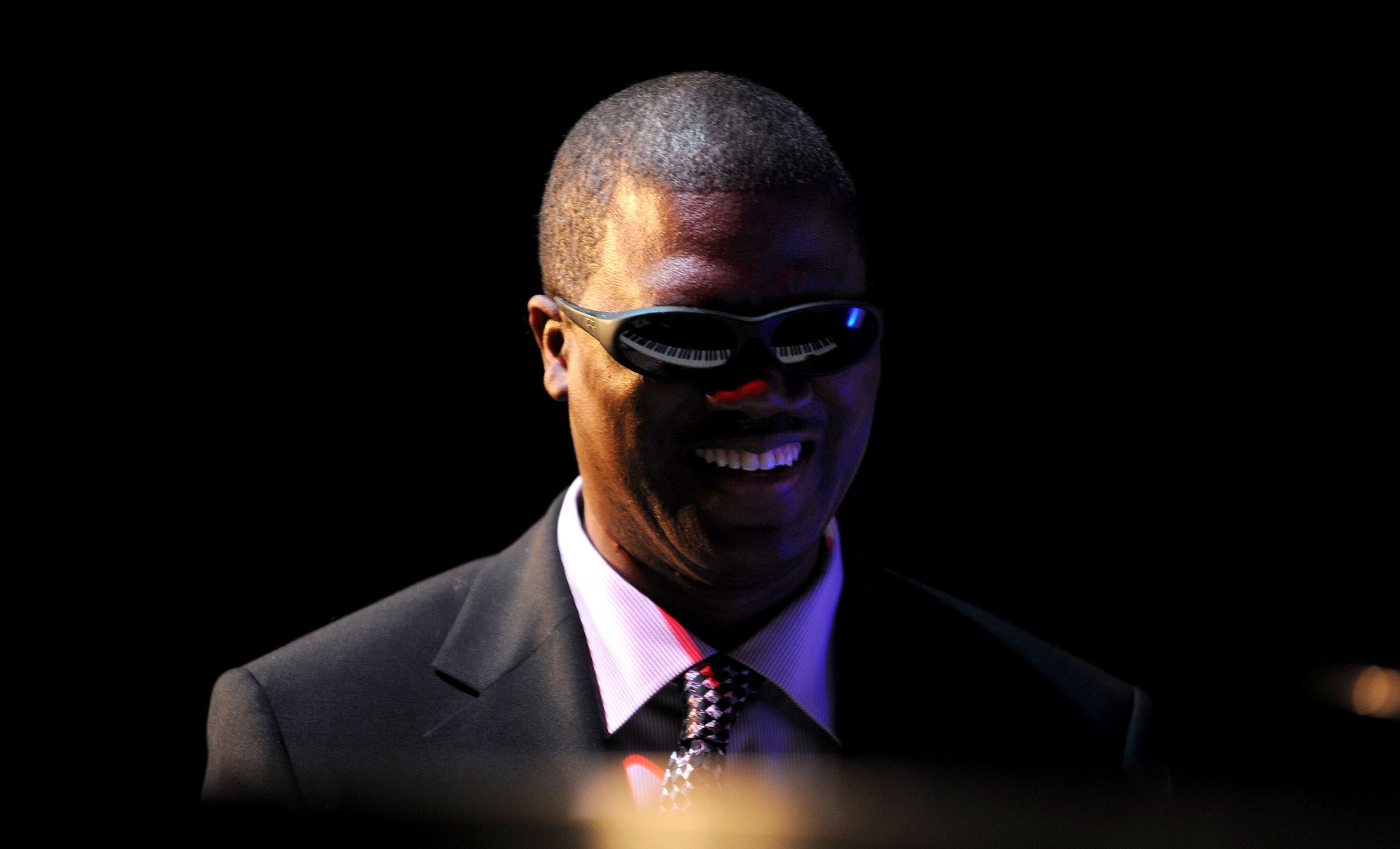 Marcus Roberts first heard Hillary Clinton speak during Bill Clinton's 1992 presidential bid. Roberts, a jazz pianist and composer with nearly three dozen albums to his name, recalls his earliest impression: a 1992 60 Minutes interview amid allegations of her husband's infidelity.
"She admitted that their marriage was not perfect, but said that she was there with him because she loved and respected him after all they'd been through together and 'if that's not enough for people, then heck, don't vote for him,'" says Roberts. "People generally don't admit to flaws, so I liked her candor. She made me laugh out loud."
Twenty-four years later, Clinton is entrenched in her second White House bid, and Roberts is committed to an ambitious project of his own: He is composing songs inspired by presidential candidates. "It's My Turn," premiering exclusively on Newsweek, is his offering for Clinton.
Roberts began the project in late fall. Swamped with unending media coverage of the candidates, the pianist challenged himself to capture their personalities in the form of instrumental jazz compositions. (The Bernie Sanders entry is, of course, titled "Feel the Bern.")
The musician titled his Hillary Clinton composition "It's My Turn" because that's what he imagines himself thinking if he were Clinton. Punchy and full of changes, the song combines an unusual time signature with a clarinet figure loosely reminiscent of Dave Brubeck's "Take Five." The song begins in a minor key and 9/4 time (signaling controversy), then pushes into major territory and 4/4 time (signaling triumph and joy) before returning to the 9/4 time signature.
"All those meter and key changes symbolize constant evolution, and Hillary has certainly evolved from her early days in Arkansas," Roberts says. "The song has a cool stability to it, reflecting her ability to change with time while maintaining her own quiet intensity and relentless purpose."
Roberts at first wanted to title the tune "I Guess I'm Just Overqualified."
"I always say that if I were sick and choosing a doctor, I would want to know that they really did go to medical school, did a residency and even had some specialized training," he says. "Leading a country, especially this one, has got to be a complicated undertaking."