Hillary Clinton's Email Scandal Deserves a Special Prosecutor of Its Own, Former FBI Agent Claims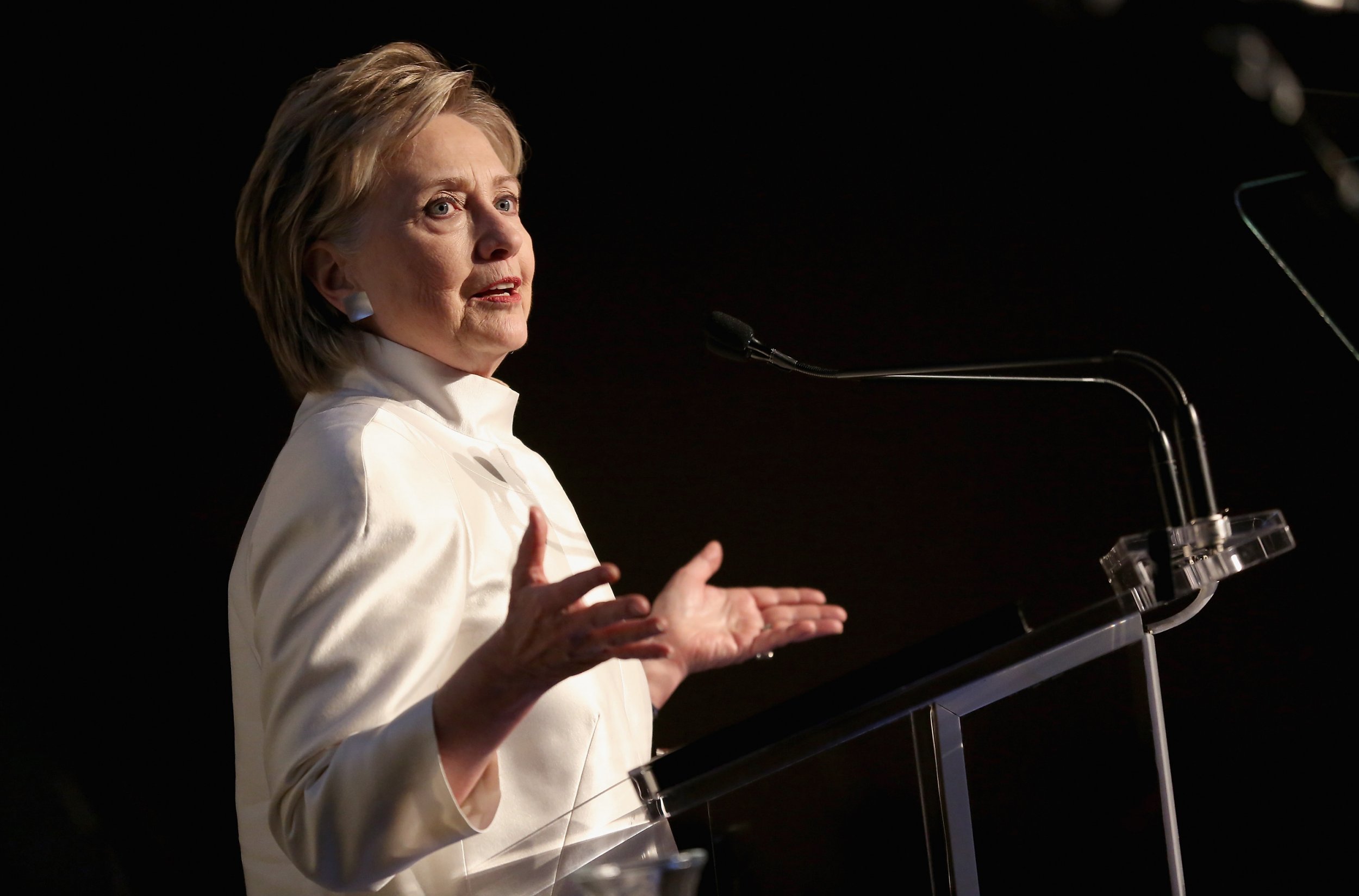 As the investigation into Donald Trump's ties to Russia ramps up—led by special counsel Robert Mueller, former head of the FBI—at least one former FBI agent thinks the president's former opponent, Hillary Clinton, deserves to have an investigation and special prosecutor of her own.
Writing for political news website The Hill, James Gagliano—formerly of the FBI and currently a law enforcement analyst for CNN—penned a piece published Saturday titled, "It's time to appoint a special prosecutor in Clinton email investigation." This, of course, refers to her use of a private email server during her tenure as secretary of state—and not the emails that were hacked and stolen from her campaign (and later slowly released) in what the intelligence community assessed was part of a Russian plot to influence the 2016 election in favor of Trump.
While acknowledging there would likely be pushback against his take ("I can hear the cacophony of howling now," he wrote), Gagliano argued recent news that "FBI Director James B. Comey had already drafted an 'exoneration speech' some two months before his infamous July 5 public statement" made clear that Clinton necessitated a special counsel.
Gagliano is referring to recent reports that Comey had drafted a statement clearing Clinton before the FBI had finished its investigation.
"Conclusion first, fact-gathering second—that's no way to run an investigation. The FBI should be held to a higher standard than that, especially in a matter of such great public interest and controversy," Senate Judiciary Chairman Chuck Grassley and Senator Lindsey Graham, both Republicans, wrote in a letter to FBI Director Christopher Wray, via CNN.
Hearing the news, Trump, predictably, was quick to criticize Clinton and Comey (whom he fired), tweeting "Wow, looks like James Comey exonerated Hillary Clinton long before the investigation was over...and so much more. A rigged system!"
Gagliano, listing off reasons why he thought there should be a special prosecutor, also pointed toward Comey's testimony that former Attorney General Loretta Lynch asked him to call the Clinton investigation a "matter," which he said concerned him.
Gagliano dismissed in his piece that his request for a special prosecutor was partisan, although he admitted that would likely be a complaint of some folks. President Donald Trump long promised he would appoint a special prosecutor to go after Clinton (recall the steady screams of supporters chanting "Lock her up! Lock her up!"). House Republicans on the Judiciary committee have also called for a special counsel to investigate Clinton, the Obama administration and others.
Meanwhile, the investigation into Trump's ties to Russia has not slowed amid new bombshell revelations, including the news that Donald Trump Jr. worked to set up a campaign meeting with a Kremlin-connected lawyer after being promised dirt on Clinton. Mueller told the White House he plans to question six top current and former aides, including adviser Hope Hicks, former press secretary Sean Spicer and former chief of staff Reince Priebus, reported the Washington Post this week.