Hillary Clinton Praised Wall Street, Goldman Sachs in Paid Speeches: Report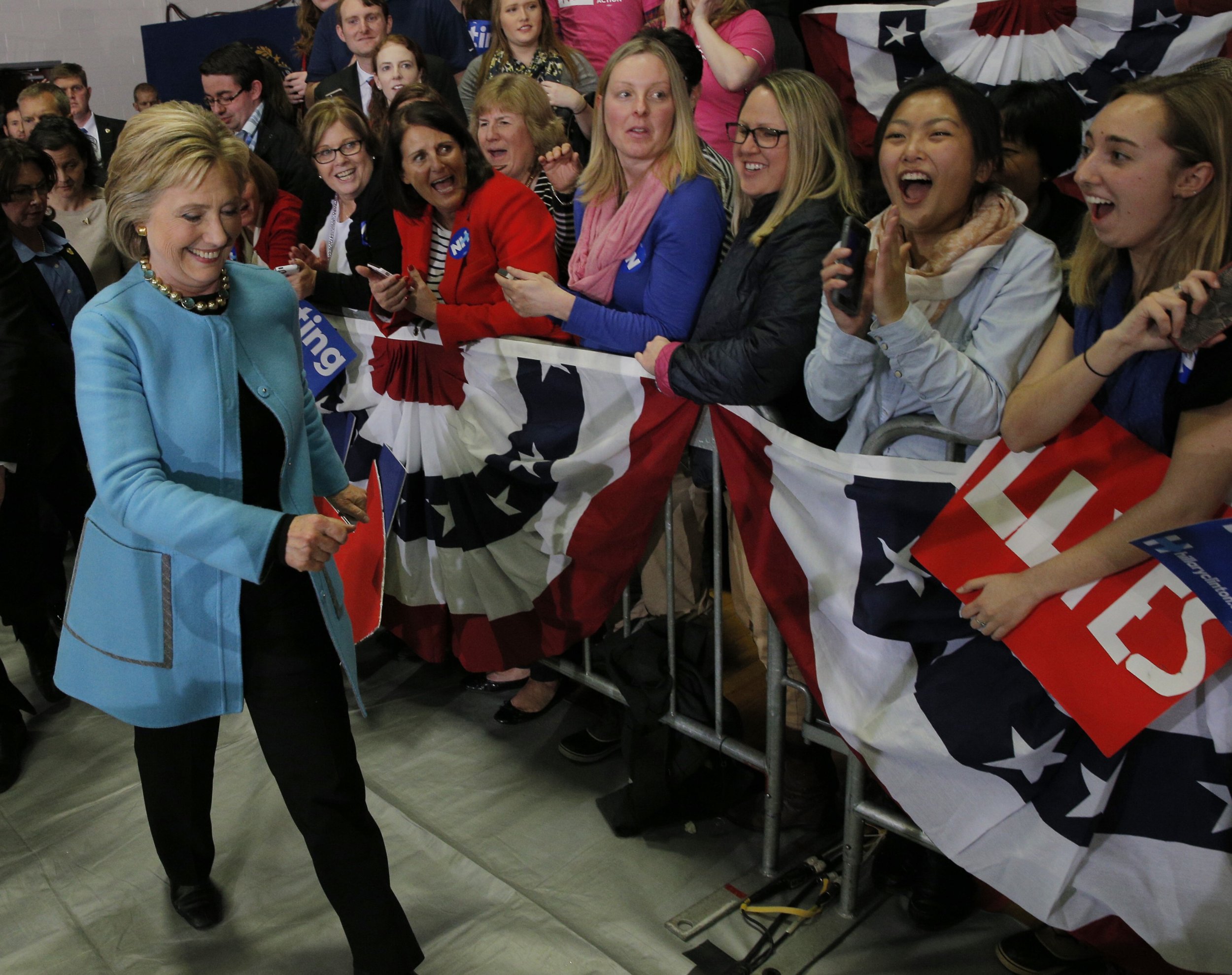 Hillary Clinton had nothing but nice things to say about Goldman Sachs, the investment bank that has become a poster child for the 2008 financial collapse, in three paid speeches she gave to Goldman employees, according to a new Politico report.
"It was pretty glowing about us," an anonymous source, who was present for an October 2013 speech by Clinton to Goldman employees in Arizona, told Politico. "It's so far from what she sounds like as a candidate now. It was like a rah-rah speech. She sounded more like a Goldman Sachs managing director."
Clinton has come under fire for the speeches, for which she earned $225,000 apiece (or $675,000 total) and for her refusal to release transcripts from them. Clinton told reporters she would release transcripts if her opponents do the same. "Let everybody who's ever given a speech to any private group under any circumstances release them," Clinton told ABC News. "We'll all release them at the same time."
But Clinton's relationship with Wall Street has come under particular scrutiny in this election. Vermont Senator Bernie Sanders has repeatedly insinuated that her close ties to Wall Street have compromised her. "The business model of Wall Street is fraud," Sanders said during the last Democratic debate.
"It was mostly basic stuff, small talk, chitchat," another anonymous source, who attended a 2013 Goldman speech by Clinton in New York, told Politico. "But in this environment, it could be made to look really bad."