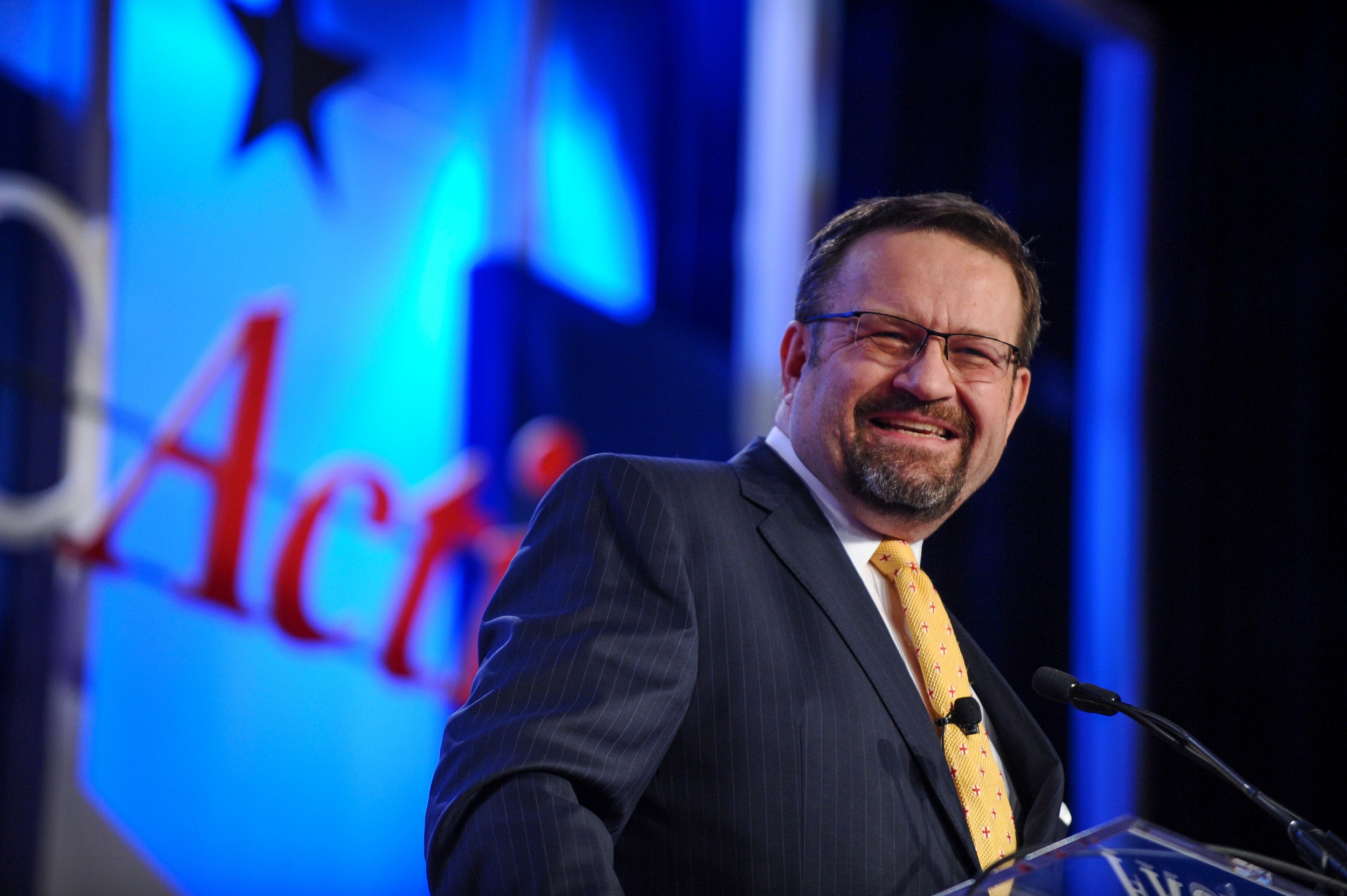 Former Trump White House advisor Sebastian Gorka said Hillary Clinton and other U.S. officials gave away nuclear capabilities to Russia during an interview on Fox News Thursday night.
Gorka spoke with Fox commentator Sean Hannity on his show Hannity. The two discussed Secretary of State Clinton's involvement in the 2009 U.S. decision to allow the sale of Uranium One, a Canadian mining firm with licenses to mine American uranium deposits in Kazakhstan.
"If this had happened in the 1950s there would be people up on treason charges right now," Gorka told Hannity of the decision to allow the sale of Uranium One.
The sale of Uranium One to Russian state-owned nuclear company Rosatom was approved by a nine-agency committee, which included Clinton, and gave Russia control of 20 percent of American uranium reserves.
"This is equivalent to what the Rosenbergs did and those people got the chair," Gorka said. "Think about it. Giving away nuclear capabilities to our enemies. That's what we're talking about."
Gorka was referring to Julius and Ethel Rosenberg, who were executed by electric chair in June 1953 after they were accused of giving top-secret nuclear weapon designs to the Soviet Union.
Read more: What we know about the Russian uranium scheme involving Clinton and Obama
"This is disgusting," wrote Michael McFaul, former U.S. ambassador to Russia in the Obama administration, of Gorka's comments on Twitter. "Amazing to remember that this man recently worked in the White House."
Gorka left the White House in late August after a series of major staff changes brought about by new chief of staff General John Kelly. "Sebastian Gorka did not resign, but I can confirm he no longer works at the White House," a White House official said in a statement to reporters at the time. Gorka argued he was undermined by Clinton supporters in the White House.
"Uranium deal to Russia, with Clinton help and Obama Administration knowledge, is the biggest story that Fake Media doesn't want to follow!" President Donald Trump tweeted last Thursday.
Senate Judiciary Committee Chairman Chuck Grassley announced last week that his committee has opened a new probe of the deal after The Hill reported the FBI was investigating Rosatom subsidiary Tenex at the time of the deal. The investigation had found evidence of corruption at the firm.
There is no evidence that Clinton or members of the committee who approved the deal knew about the FBI investigation. Counterintelligence investigations are tightly held within the FBI. Former assistant FBI director Ronald Hosko, who was in charge of criminal cases when the investigation was being conducted, told CNN he was not aware of the probe.
In several letters sent early this month to various departments and agencies that either helped approve the deal or investigate the players, Grassley said the Chairman of Uranium One, Ian Telfer, and other investors donated millions of dollars to the Clinton Foundation when the deal was being approved.