Where Is Hillary Clinton? Former Presidential Candidate Attends Dinner At Haim Saban's In L.A.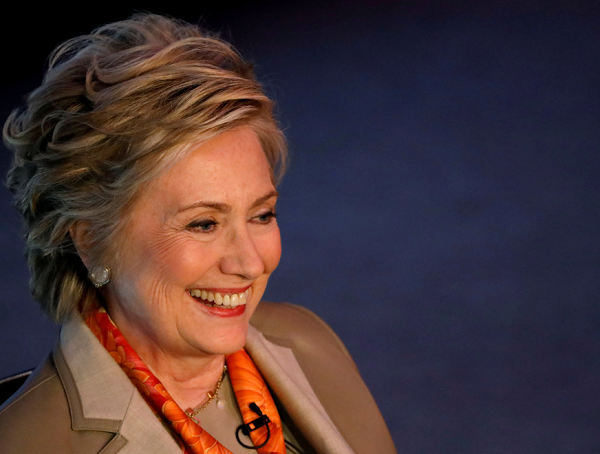 Hillary Clinton returned to the West Coast Thursday when she attended a dinner at Haim and Cheryl Saban's house in Los Angeles.
The former presidential candidate was among 40 to 50 of her biggest sponsors at the gathering, which was intended to be a thank you dinner for major donors of her 2016 presidential campaign, Variety reported.
The Clintons have had a longstanding relationship with the Sabans. Haim Saban was one of Clinton's biggest supporters during her campaigns in 2016 and 2008, donating millions of dollars toward Clinton's runs, including a whopping $12 million to super PAC Priorities USA Action, which also was in attendance at the dinner.
During the event, which was also attended by Clinton's husband, former President Bill Clinton, Hillary Clinton announced plans to start a new political group called Onward Together, extending from her campaign slogan, Stronger Together.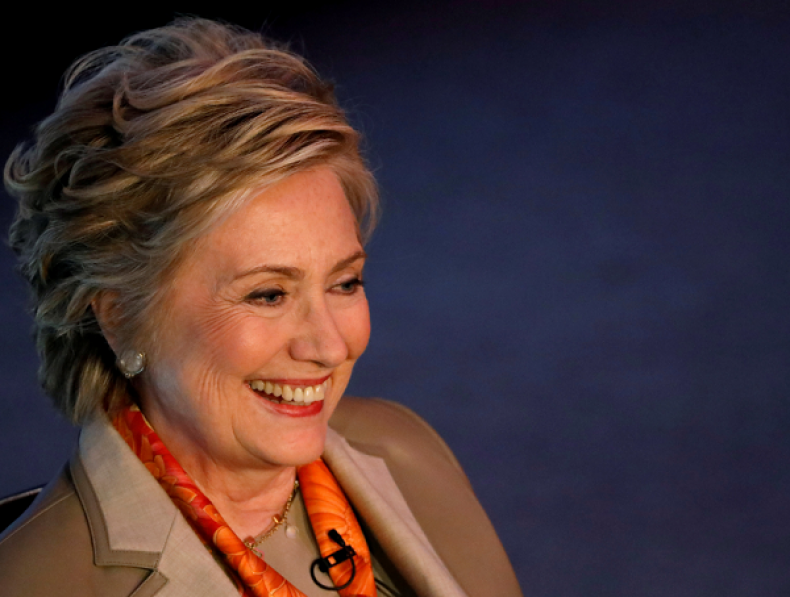 A recent Politico report said Clinton's new group will work to fund organizations resisting President Donald Trump's agenda. Dennis Cheng, Hillary Clinton's campaign finance director, has been working with her to help find more donors.
Before visiting Los Angeles, Hillary Clinton reportedly met with potential donors while also recruiting people to serve as the new organization's board of directors with the help of Judith McHale, an undersecretary of state under Clinton, and former Democratic National Committee Chairman and Vermont Governor Howard Dean.
The Clintons also reportedly had plans to attend a University of Southern California graduation ceremony for Hillary Clinton's nephew, Zach Rodham, during their time in California.
Recode reported Friday that the former New York senator would be speaking at the 2017 Code Conference in Racho Palos Verdes, California. The seminar will be held May 30 through June 1 and will feature guest speakers from global media companies including Facebook, Comcast, Microsoft, Google Ventures, Mattel Inc., Walt Disney, NBCUniversal, Verizon AOL, TaskRabbit and several others.
During the annual event, which will include in-depth conversations regarding the state of technology and its future, Hillary Clinton is expected to be interviewed on a variety of topicss by Recode's founders and conference hosts Walt Mossberg and Kara Swisher.
Elon Musk, Sheryl Sandberg, Jeff Bezos and Bill and Melinda Gates are among the speakers at this year's event.