Hillary Clinton Jokes 'Fox News Thinks I Live In The White House'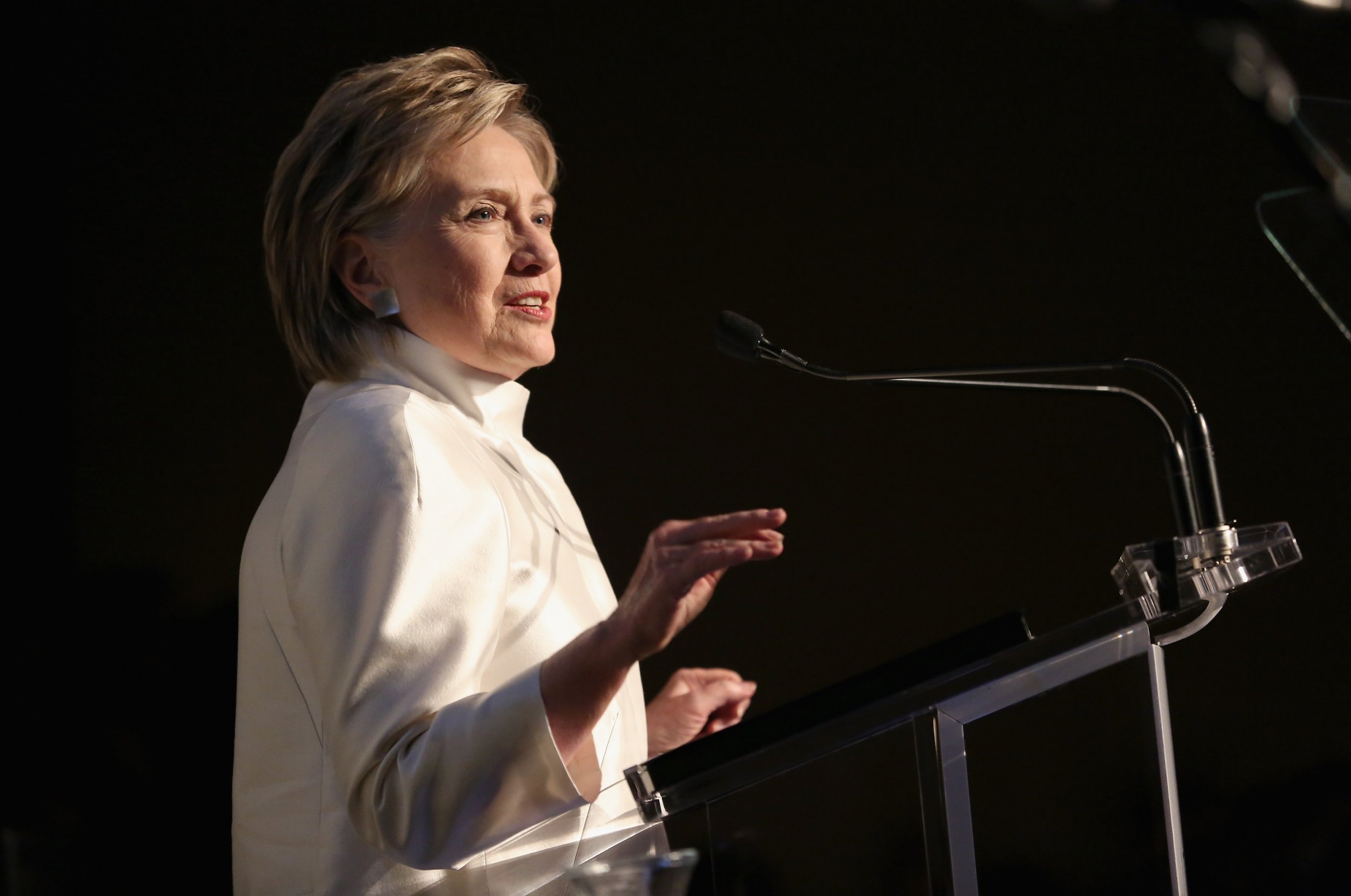 Hillary Clinton joked that Fox News seems to be under the impression she is president, given the amount of time the news channel spends discussing "impeaching" her.
Speaking at a dinner for the Human Rights Campaign in Washington D.C. on Saturday night, the former presidential hopeful said she would gladly trade places with president Donald Trump if Fox wanted to continue discussing her as if she were in power.
"It does strike me that in the last few days at least, Fox News seems to think that's where I live, in the White House," Clinton told the crowd jokingly. "Because they spend a disproportionate amount of their time talking about impeaching me."
"So, look, if they want to make a trade, I'd be more than willing," she said, adding: "I would have much preferred to have come to the dinner tonight from a slightly closer residence."
The former secretary of state also took a more serious tack during parts of her speech, discussing the importance of LGBT rights and women's rights, and the key job of politicians in protecting the rights of those people.
Her joke about Fox News believing she lives in the White House comes as commentators on the network have attempted to draw attention away from the ongoing Russia probe with comments about Clinton.
"Give me a break, the speculation is so insane right now," former Trump campaign manager Corey Lewandowski said on Fox News Saturday morning. "What we should be focusing on are the continued lies of the Clinton administration, are the continued fallacies that they perpetuate."
He appeared to be referring to Hillary Clinton's administration, which does not exist.
And Jeanine Pirro echoed Trump's campaign demand to "lock her up" on Sunday morning, stating on her show Justice With Jeanine: "It's time, folks. It's time to shut it down, turn the tables, and lock her up. That's what I said. I actually said it. Lock her up."
Pirro suggested Clinton should be imprisoned after The Washington Post revealed last week that the Democratic National Committee along with Clinton's own campaign had been involved in funding research into the infamous dossier that alleged there were links between Trump's team and Russia.
"Now this dossier was used not only to smear the president, it was used to create a special counsel, it was the basis for congressional hearings, the reason for wall-to-wall anti-President Trump coverage," Pirro said.
"But in addition to that, the dossier was used as a predicate for further investigation, wiretaps, unmasking, and FISA warrants. And if it was then whatever was developed as a result is classic fruit of the poisonous tree: illegal and unusable," she added.