Hillary Clinton May Have the Solution to Global Warming in Her Basement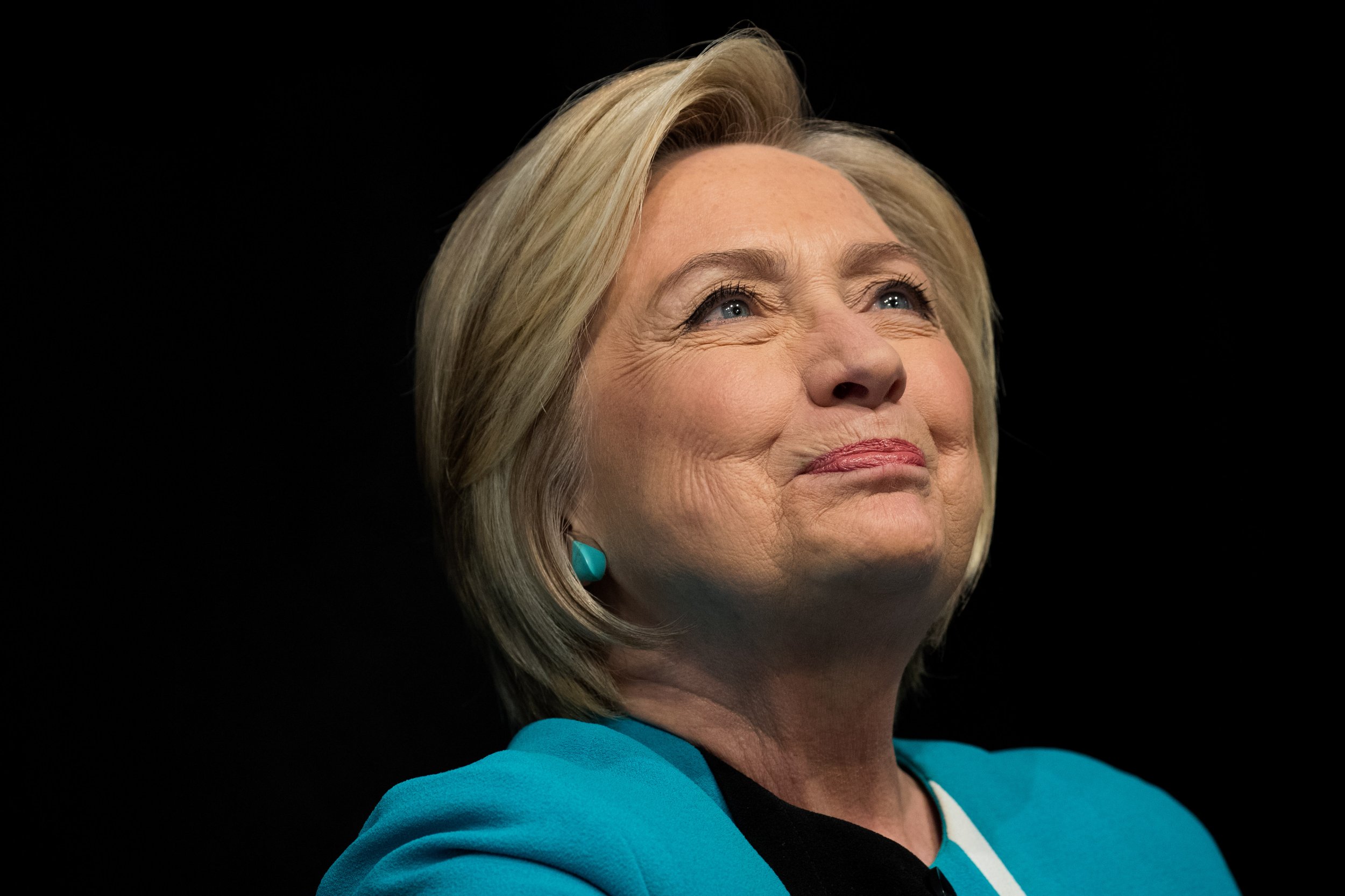 On tour for the release of her new book, What Happened, Hillary Clinton has opened up, becoming "cautiously diaristic" about her inner life during and after the 2016 election. She has unequivocally criticized Bernie Sanders, and she has called for abolition of the Electoral College.
And, in an interview Wednesday, she also revealed a previously unknown literary inclination.
Max Linsky, who interviewed Clinton in the basement of her Chappaqua, New York, home for the Longform podcast (and who co-hosted the With Her podcast with Clinton) brought up the presence of the book early in the interview.
"There's a lot of great titles, legendary titles. One that jumped out to me is Global Warming for Dummies," Linsky said. "It's pretty amazing that that's in your basement."
Clinton laughed in response, saying, "We've had to pull it out to try to talk to people. People don't want to listen, so Bill and I got kind of desperate."
It's hard to imagine and impossible to say whether the Clintons have actually ever whipped out a copy of the book to walk visitors or prospective voters through the finer points of the carbon cycle. Perhaps the two have read it themselves to get a better handle on the issue. The actual origins and use of the book aside, Clinton did offer her own condensed explanation of global warming during her interview:
"You know, there's an atmosphere, and there are these things called greenhouse gases, and they trap heat and that affects water temperature and, oh my gosh, have you heard of Harvey and Irma and maybe Jose?"
She added, "We look at any source we can find to try to explain things to people."
Both Clintons have expressed their dedication to mitigating the effects of climate change.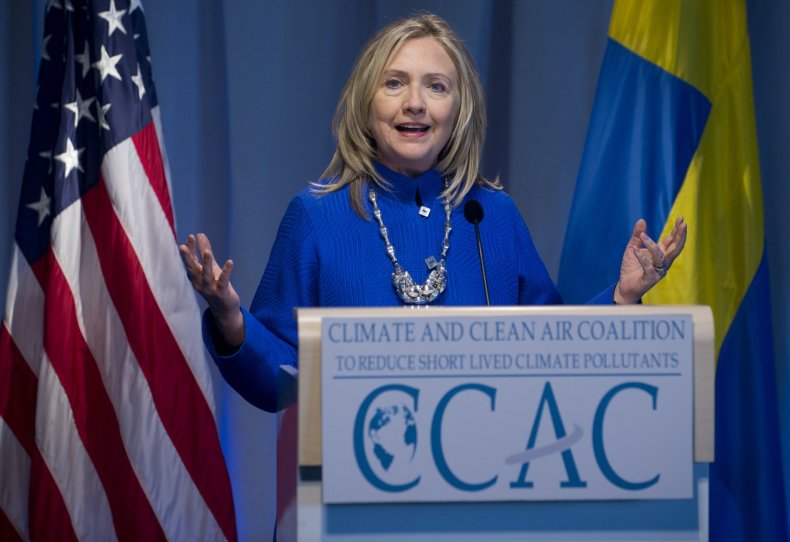 Hillary Clinton's platform as a candidate included honoring former President Barack Obama's commitment to the Paris climate accord, installing half a billion solar panels in American homes by the end of her first term and eliminating tax subsidies for oil and gas companies, with the ultimate goal of reducing U.S. carbon emissions by over 80 percent by 2050.
In 2006, the Clinton Foundation began the Clinton Climate Initiative, which has funded projects to mitigate the effects of climate change around the world.
In the avalanche of responses to her book and the interviews it is now generating, this small trivia fact serves as a strange reminder of the distance between Clinton and President Donald Trump, who nominated a so-called climate change skeptic to the U.S. Department of Agriculture's chief science post.
And it also serves as a reminder of, at least in perception, a major difference between the victor and loser in the last election: a commitment to reading. When Trump took to Twitter to criticize Clinton's book, she did, after all, respond with a book recommendation.