Hillary Clinton to Meet With Bernie Sanders After Washington, D.C., Primary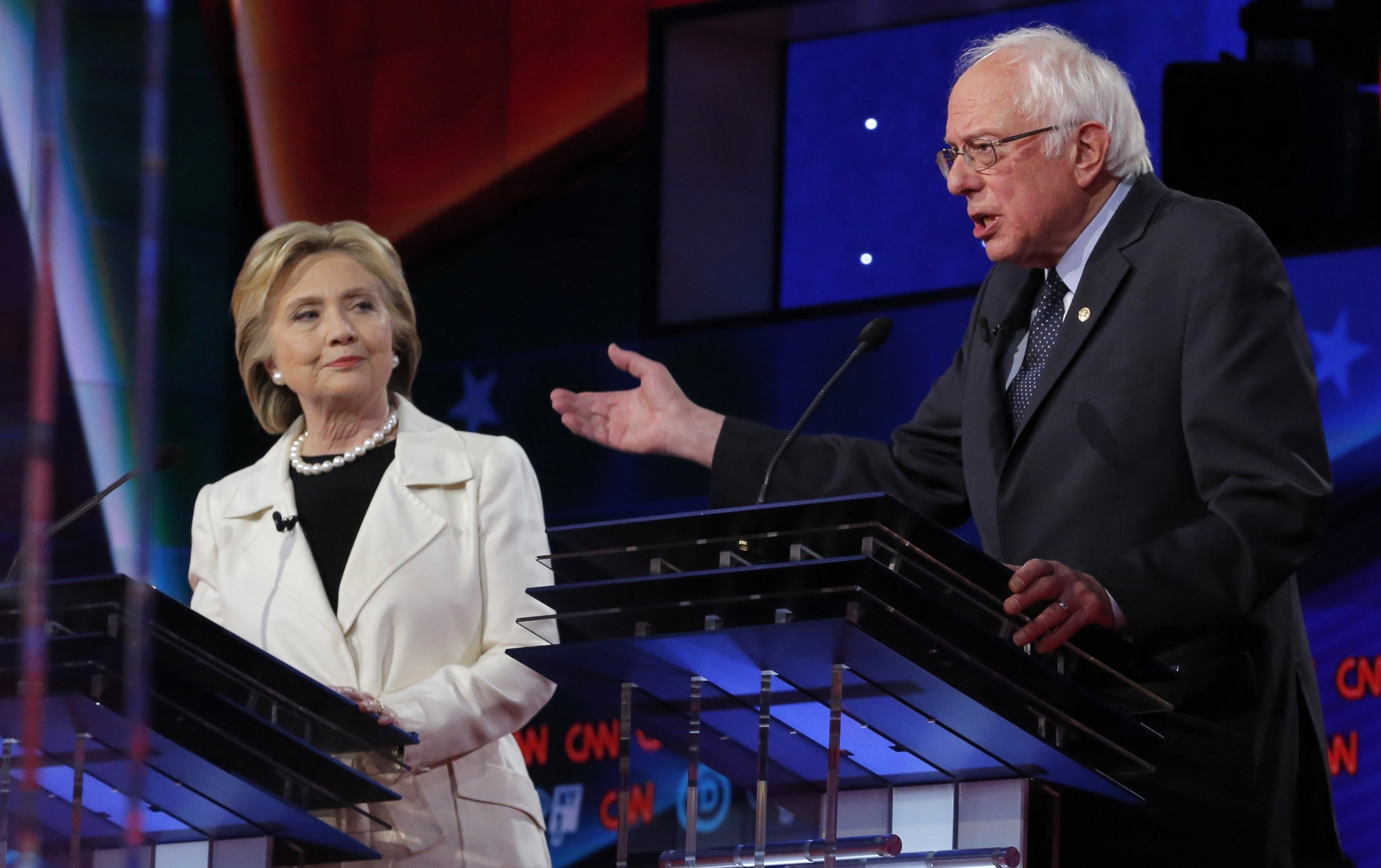 After the 2016 primary season officially draws to a close, with District of Columbia residents voting in the final contest of the year on Tuesday, Democratic rivals Hillary Clinton and Bernie Sanders are set to meet privately. The Vermont senator is also expected to gather with his colleagues in the Senate earlier in the day.
The conversation between the rivals, who frequently have led contentious campaigns for more than a year now, comes a week after Clinton celebrated becoming the first woman in U.S. history to be nominated to a major political party. Despite calls from Democrats and some of his own supporters, Sanders repeatedly has refused to concede the race to Clinton.
"We will be chatting about her campaign," Sanders told NBC News in an interview that aired Sunday. "I simply want to get a sense of what kind of platform she will be supporting, whether she will be vigorous in standing up for working families in the middle class, moving aggressively in climate change, health care for all, making public colleges and universities tuition-free."
"After we have that kind of discussion, and after we can determine whether or not we are going to have a strong and progressive platform," he added. "I will be able to make other decisions."
D.C. residents were voting in Tuesday's primary, despite the widespread acceptance of Clinton as the Democrats' presumptive nominee. But Sanders remains in the race, vowing to fight for D.C.'s statehood simultaneously with its primary Tuesday, and to take on Clinton in the Democratic National Convention next month in Philadelphia, where the party's nominee for the November general election will be declared.
Republicans won't vote in the D.C. primary, as former Donald Trump rival Marco Rubio won the GOP caucuses there on March 12, just days before he dropped out of the race. The polls for Democrats will remain open until 8 p.m. Eastern time Tuesday. Unofficial results will be posted to D.C.'s Board of Elections website beginning at that time.
Sanders has made it clear to his D.C.-based supporters in emails and speeches over the last few days that they must vote in the final primary, as he has declined to speculate when asked whether he will endorse Clinton ahead of the July convention. He is, however, pledging to do everything he can to ensure that Trump, the Republican presumptive nominee, doesn't take the White House next January.
In the past week, Clinton has scored key endorsements from Obama and Massachusetts Senator Elizabeth Warren, who has a heralded reputation on the left for her fiery criticism of Wall Street. Warren has been cited as one of Clinton's possible vice presidential choices.
Earlier Tuesday, Clinton was scheduled to hold a rally in Pittsburgh and a fundraiser in Washington.