Would You Pay $5,400 for a Steak Dinner With Hillary Clinton?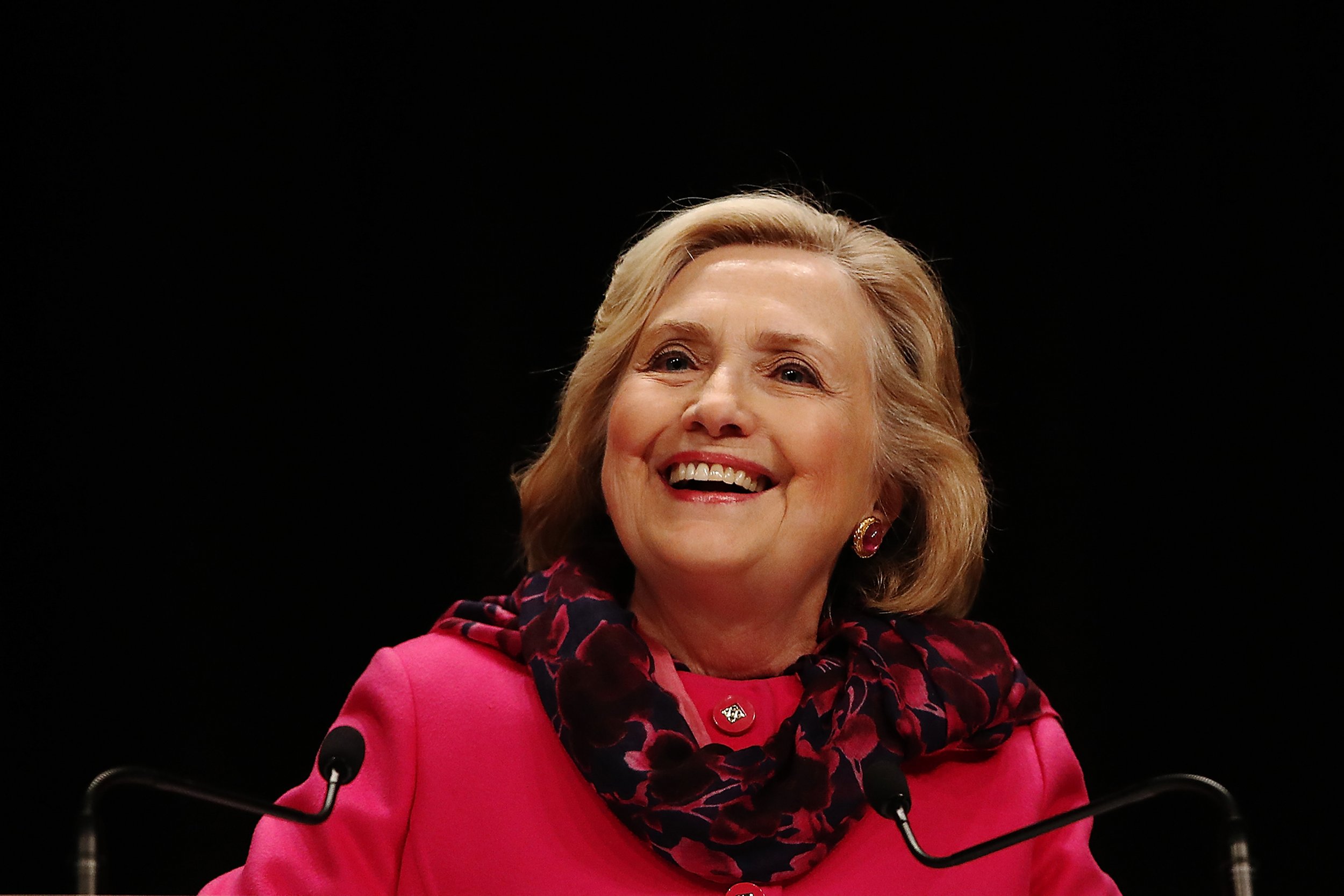 If you ever dreamed of having a meal with Hillary Clinton, now is your chance. But it will cost you—a lot.
A ticket to a Democratic fundraiser at a New Jersey steakhouse featuring the former secretary of state and 2016 presidential candidate will set you back between $500 and $5,400.
The event at Liberty Prime Steakhouse in Jersey City takes place on October 15 and is in aid of the campaign to re-elect scandal-hit Senator Bob Menendez in the November midterms.
An invitation to the event was tweeted out by Nick Corasaniti, a reporter for The New York Times.
"Please join Women for Menendez," says the invited, and lists 28 people who have each paid $5,400 to be "chairs" at the event, the highest contribution level.
Among those named are Fanwood Mayor Colleen Mahr and Chairwoman Amy DeGise of Hudson County Democrats.
Next down the contribution list is "co-host," costing $2,700 per person. "Supporters" pay $1,000 each for a ticket, and "friends" $500 a seat.
Named on the invite as a co-host is Ambassador Meryl Frank, a former mayor of Highland Park and President Obama's representative to the U.N. Commission on the Status of Women.
Money raised from the event will go to the Menendez Victory Fund.
Menendez was elected senator of New Jersey in 2006 and re-elected in 2012 with an increased majority. Prior to the Senate, Menendez sat in the House of Representatives for over a decade.
In 2018, he will face off against Republican candidate Bob Hugin, a pharmaceuticals business executive and former marine.
Polling suggests Menendez will triumph again, though there is a chunk of voters who remain undecided between him and Hugin.
The most recent poll by Quinnipiac University towards the end of August found 43 percent of voters behind Menendez compared to 37 percent for Hugin, with 16 percent saying they were still undecided.
A further 2 percent said they would vote for someone else and another 2 percent said they would not vote.
"As Sen. Robert Menendez sees his once dominant lead whittled down to single digits, New Jersey voters are sending a clear message. They are troubled by the ethics cloud hanging over him," said Mary Snow, polling analyst for the Quinnipiac poll.
That ethics cloud is his indictment in 2015 on criminal charges relating to the acceptance of undisclosed gifts from a donor friend who he then advocated for on personal and business matters.
A 2017 trial of Menendez was declared a mistrial when a jury could not reach a verdict.
But the Senate Ethics Committee "severely admonished" Menendez over the scandal in a letter published in April 2018 and ordered him to pay back the full value of the gifts.
The letter said Menendez "reflected discredit upon the Senate" with his actions.
"The Committee has determined that this conduct violated Senate Rules, federal law, and applicable standards of conduct," it said.
Clinton spoke recently of the midterms as a potential crisis moment for the Trump administration.
Appearing on MSNBC's The Rachel Maddow Show, Clinton said what she worries about is that "after this election this president is going to wholesale fire people."
"And if we don't have one or both houses of Congress in place, he will be even more uncontrollable and unaccountable. He will fire people in the White House," Clinton said.
"He will fire people in his administration who he thinks are crossing him, questioning him, undermining him.
"The president is close to being uncontrollable. There are people still in there who, by their own admission, are trying to hold on to prevent even worse things from happening."