Hillary Clinton Rips 'Bottomless' Trump Presidency, Wonders How He Can Live With Himself Amid Child Separation Crisis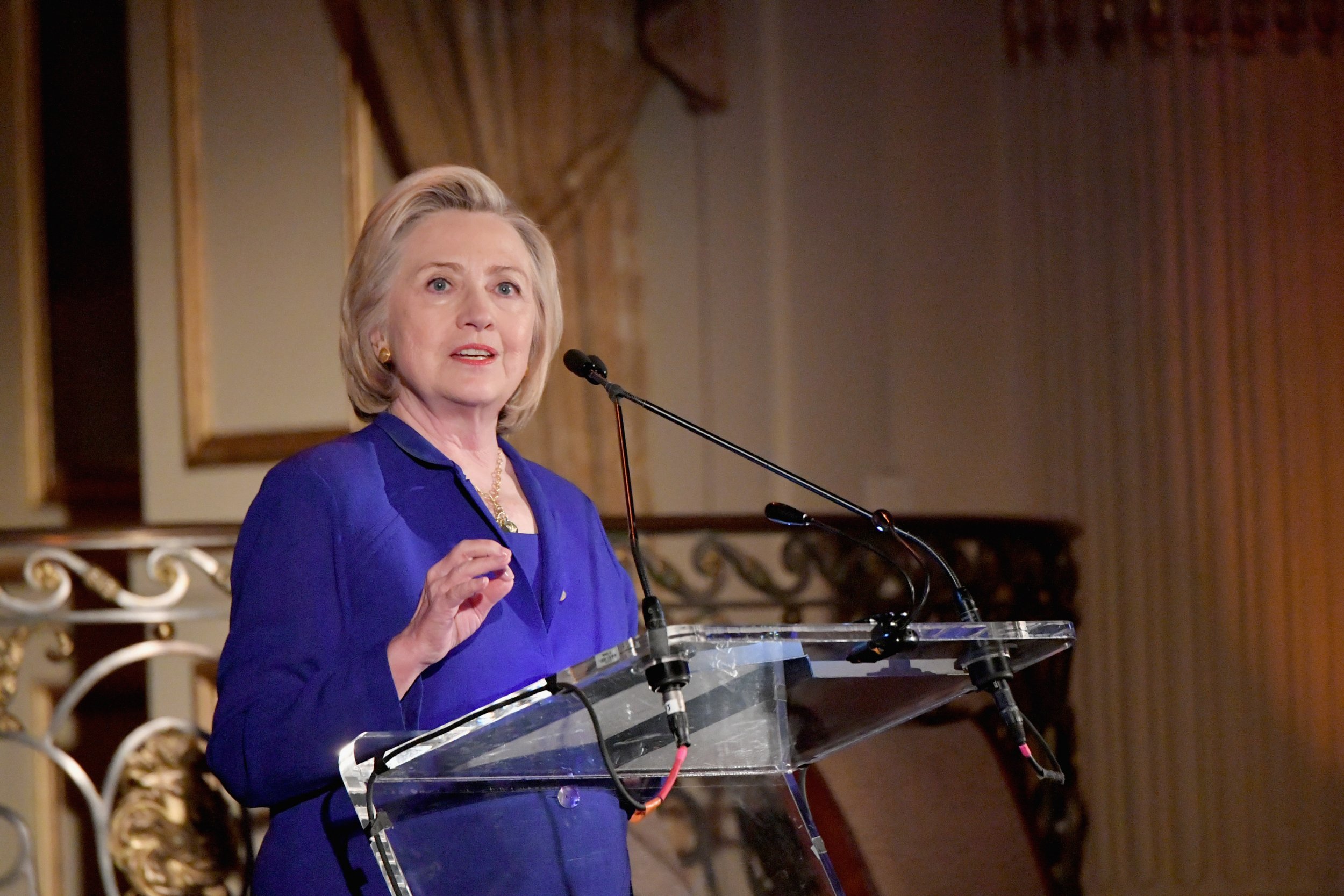 Hillary Clinton did not mince words when asked about President Donald Trump's "zero tolerance" border policy in a recent interview.
In his quest for a border wall, Trump has "does things which are truly unimaginably cruel," Clinton told The Guardian's Decca Aitkenhead. She worries that the children separated from their parents as a result of Trump's policy changes will never be reunited with them.
"The question of how we reunite the children who were taken from the parents is the one that's keeping me up at night," she said. "I'm worried that some children will not be reunited...You just could not even imagine a worse child-welfare tragedy."
Clinton, who was criticized for her stoicism during the 2016 election, reportedly teared up while discussing the issue and tore into the president with uncharacteristically fervent language.
"I mean, you just … who thinks like that? Who does these things? How can anybody look in the mirror? How can they actually live with themselves?" she asked. "If you heard about it in some third-world banana republic, you'd say: 'That's horrible! Stop it! Who would do that?' Now it's happening in our country, and it's just so distressing. I think a lot of us keep waiting for the bottom—and it just seems to be bottomless."
President Trump's policy separated nearly 2,000 migrant children from their families between April and June before he signed an executive order requiring that minors be detained with their parents or guardians.
In the interview, Clinton spoke out against the idea of incivility towards Republicans. "Give me a break! What is more uncivil and cruel than taking children away? It should be met with resolve and strength," she said. "And if some of that comes across as a little uncivil, well, children's lives are at stake; their futures are at stake."
She also spoke of her fascination with Madeleine Albright's latest book, Fascism: A Warning. While Clinton doesn't believe that Trump is a fascist, she does believe him to have authoritarian characteristics and a penchant for bending Democracy. In a recent Newsweek interview, Albright also said that she also does not characterize Trump as a fascist but that she is "very concerned about his lack of Democratic instinct of any kind," and that she worries he's inspiring dictators across the globe to act out.
During an April interview at The Wing, a private women's club, Clinton explained that it's "really hard" for her to watch President Donald Trump at work and that "every day that goes by there's more evidence and more proof of Russia and fake news and Cambridge Analytica and misogyny and sexism. I mean it's hard, it's very hard."