What Millennials Want From Hillary Clinton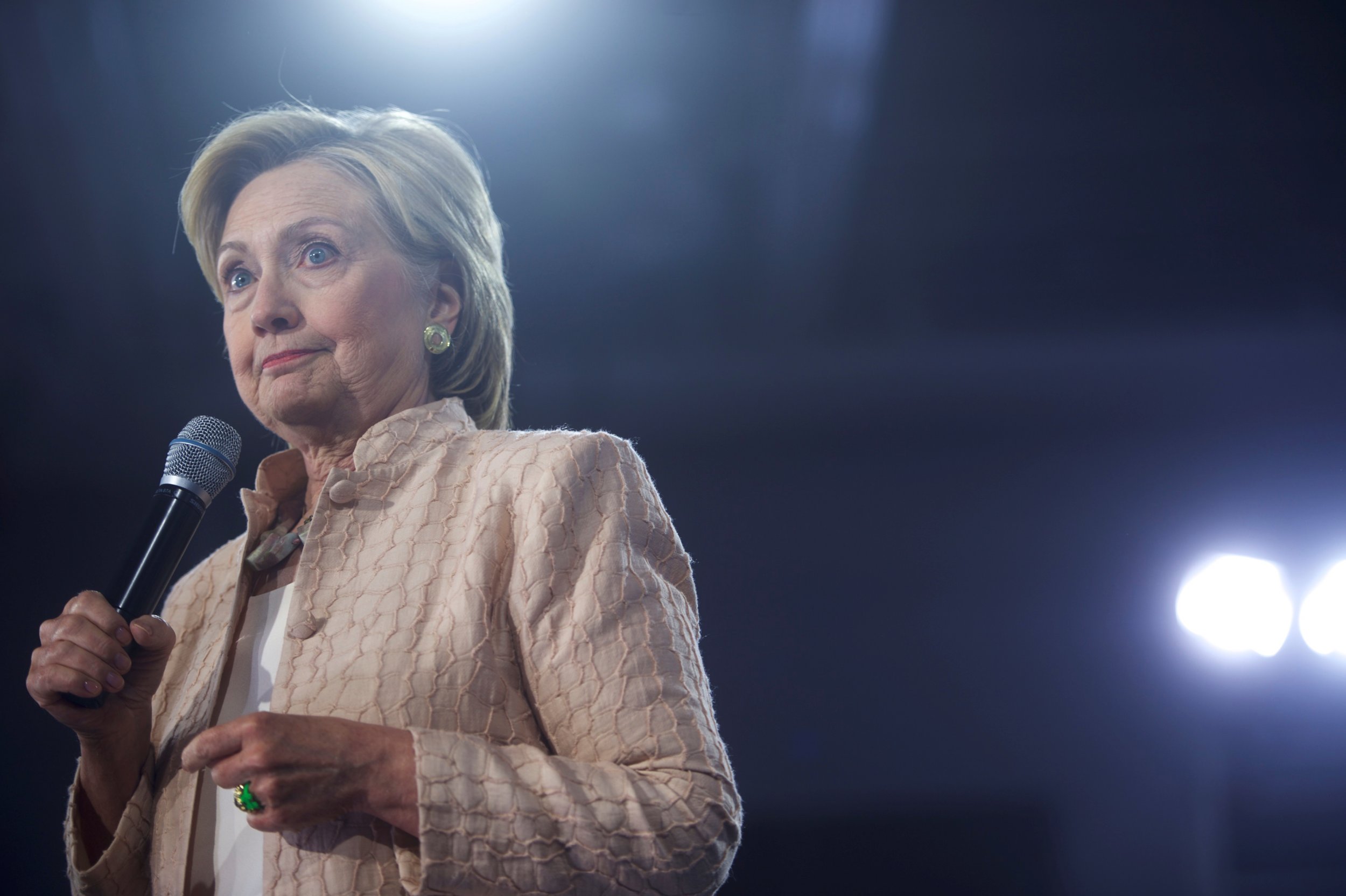 Updated | Millennials have a message for the presidential candidates: Young people aren't going to vote for you just because you promise them free college.
As Democratic presidential nominee Hillary Clinton strains to retain the coalition of voters that twice elected Barack Obama, her campaign is putting a new emphasis on appealing to millennials. As a group, those 18- to 35-year-olds lean toward Clinton over her Republican opponent, Donald Trump, but polls show more than a third of them backing a third-party candidate, which would be a major blow to Clinton's chances if that holds true in November.
In response, the Clinton campaign and her supporters are emphasizing her proposals on issues seen as appealing to young people—first and foremost, higher education. The former secretary of state is touting her plan, built off Vermont Senator Bernie Sanders's primary campaign proposals, to make college debt-free. And for those who already have student loans, she promises to ease the burden of that debt. That's certainly music to young people's ears, but it's not necessarily sufficient to drive them to the polls, millennials say.
"I don't talk a lot with my friends about student debt," says Chioma Iheoma, a 21-year-old senior at George Washington University in Washington, D.C. "I mean, everyone's sort of into Bernie Sanders's whole free college thing, but when we all get down to talking about it, we know it's not really sustainable. We're going to have to pay taxes. We don't want to pay for that."
When it comes to the issues, "there's no actual depth [to] how students are being approached in this election," Breana Ross, president of the United States Student Association, said Tuesday during a panel discussion on millennial activism and voting behavior hosted by George Washington University and Common Cause, a left-leaning watchdog group. Ross's organization advocates for student issues at the local and national level, and she spends much of her time talking with students on college campuses. She said she has noticed the emphasis both parties are putting on higher education in their outreach efforts, but said students want to hear much more. "A lot of these voters really do care about comprehensive immigration reform. They do care about climate justice. They care about police accountability and the demilitarization of campus police," Ross said. And they "don't just want to hear, 'Oh, I believe in comprehensive immigration reform.' There is no timeline or method for how that is going to be addressed."
Iheoma echoes that point, saying she's not moved by candidates who are offering "ridiculous promises."
"I want to hear actual policies that they're going to take and how they're going to work with Congress to get this stuff done," she says. Iheoma acknowledges that she's more plugged into the workings of government than many of her peers, as she is surrounded by it in the nation's capital. But she's pretty typical of her generation in terms of her deep skepticism that the politicians trying to win her vote in November are going to follow through on their promises.
A 2014 Harvard University Institute of Politics study found that trust in American institutions is at a historic low among 18- to 29-year-olds. And it reported that the number of young people who believe "elected officials seem to be motivated by selfish reasons" and "political involvement rarely has any tangible results" rose by 6 percentage points since 2010. A clear majority of young people told the pollsters "elected officials don't seem to have the same priorities I have." The Pew Research Center also found in 2014 that millennials are disassociating themselves from traditional political parties, with half describing themselves as independents.
Those sentiments were driven home by a female student from George Washington, who asked Tuesday's panel to discuss ways to overcome her generation's cynicism about politics. "I think that it's not as easy as Hillary or Trump giving a speech on police brutality. I think that there are a lot of millennials who don't believe we'll see results even if there's a speech," she said. "They don't believe the ballot is a solution."
That is really what Clinton is up against, something that Obama didn't face to the same degree in 2008. In fact, the stagnant economy and unyielding gridlock in Washington during the Obama years seem to have deepened millennials' distaste for traditional politics. "We grew up with the financial crisis and all the dysfunction of politics that we see in the news," says Iheoma, adding that she thinks this has made her generation "paranoid about a lot of things" and generally distrustful of powerful institutions.
Sanders's appeal during the Democratic primary had a lot more to do with his subversive streak—his rejection of the political status quo—than any particular policy proposal. Clinton has shown flashes of that in her career, mostly back in the 1990s, when she challenged the norms for first ladies and forced the international community to face its oppression of women—giving an iconic speech in China, one of the worst culprits of that oppression, no less. More than promises on any one issue, millennials seem hungry for that side of Clinton. In a system widely acknowledged to be broken, she needs to show them she knows how to shake things up if she hopes to win their support.
This story has been updated to reflect that Breana Ross is president of the United States Student Association, not vice president, as the brochure for the event indicated.