In 'What Happened,' Hillary Clinton Compares Treatment From Baying Trump Supporters to 'Game of Thrones' Cersei Lannister's Walk of Shame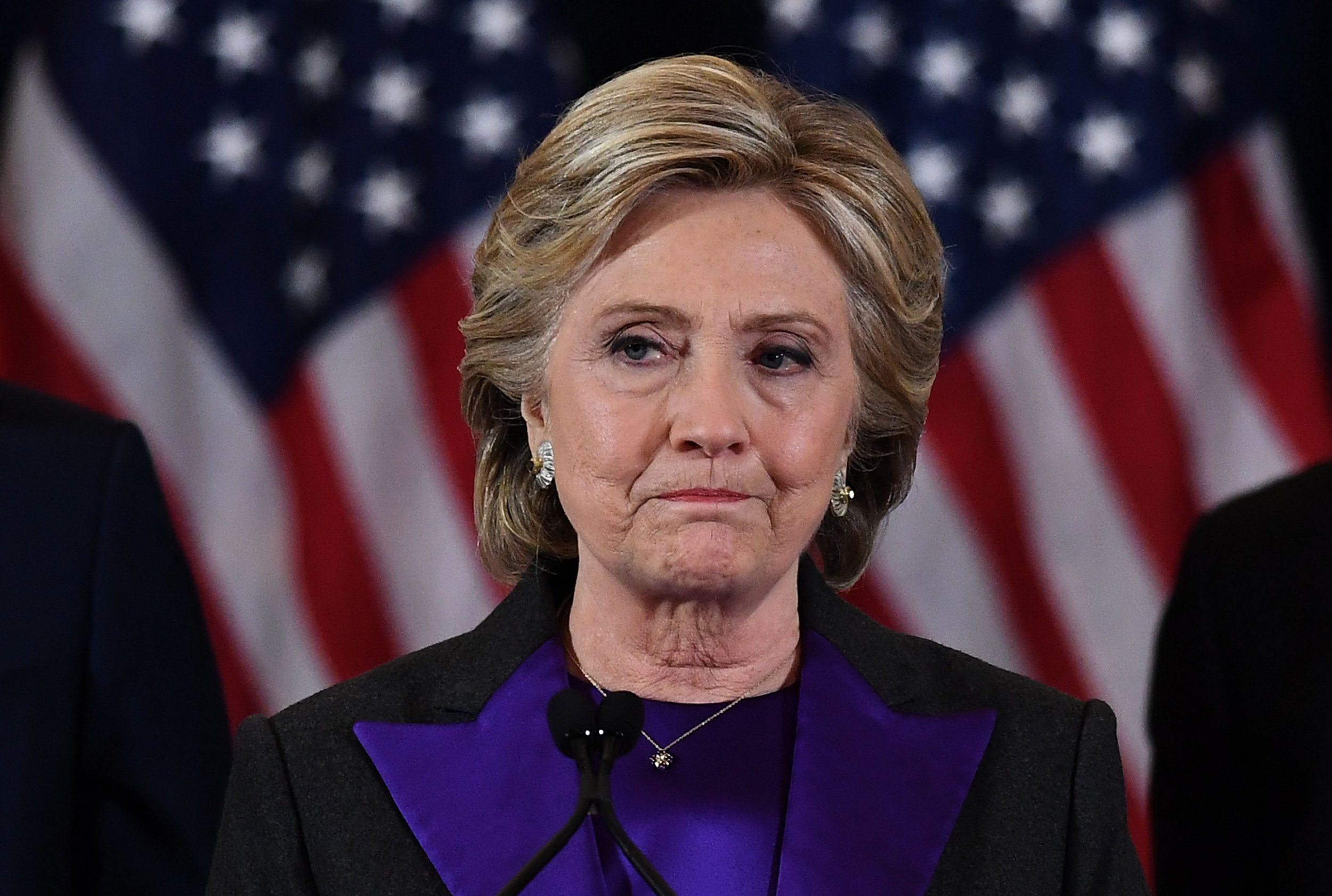 Hillary Clinton: More evil Queen Cersei or great hope Daenerys Targaryen? Depends whom you ask.
But in her much-anticipated new memoir, What Happened, the former presidential candidate likens her treatment by the Republicans during the election campaign to the humiliation experienced by Lena Headey's Cersei Lannister in Game of Thrones.
Clinton, of course, was widely rounded on for using a private email server to conduct official business in her role as secretary of state under President Barack Obama. Many times during the campaign, Trump supporters called for her to face criminal charges. She was ultimately cleared.
In the book, Clinton manages to work in references to both Game of Thrones and The Handmaid's Tale, Margaret Atwood's dystopian novel that is now a hit Hulu drama. Because Clinton is down with the kids.
"Crowds at Trump rallies called for my imprisonment more times than I can count," Clinton writes. "They shouted, 'Guilty! Guilty!' like the religious zealots in Game of Thrones chanting 'Shame! Shame!' while Cersei Lannister walked back to the Red Keep."
Clinton refers to GoT's Season 5 finale, "Mother's Mercy," in which Cersei—confessing to adultery—is forced to walk, naked, through King's Landing to atone for her sins under the radical Faith Militant religious group's regime. All the while, Septa Unella, walks behind her ringing a bell and chanting "Shame," while passersby heckle and spit at her.
The scene was a powerful expression of the power wielded by religion, misogyny toward women, particularly those in power, and the patriarchal shaming of women embracing their sexuality. Speaking about filming the scene in 2015, Headey said: "There's a part of you that's f***ing terrified. I can't even imagine people wanting your blood. Cersei has done wrong, but she doesn't really deserve this." While the scene felt medieval, Headey said that such brutality against women still takes place in some parts of the world. "They still do it now. They take women out and stone them to death."
Clinton continues in the book that "it's not easy for a woman in politics" but feels she was unfairly vilified. "What in the world was this?" she writes in a passage shared on Twitter. "I've been in politics for a long time, but I was taken aback by the flood of hatred that only seemed to grow as we got closer to Election Day.
"I had left the State Department one of the most admired public servants in America. Now people seemed to think I was evil. Not just 'not my cup of tea' but evil. It was flabbergasting and frightening."
The politician also refers to Atwood, the "prescient" Handmaid's Tale author, who commented that her treatment was "so 17th century," an apparent reference to the way women were persecuted over alleged witchcraft.
"Was all this because I was a woman?" Clinton asks. "No. But I believe it was motivation for some of those chanters and some of that bile."