Clinton Compares GOP Field to Trump as Muslim Comments Disturb Party Leaders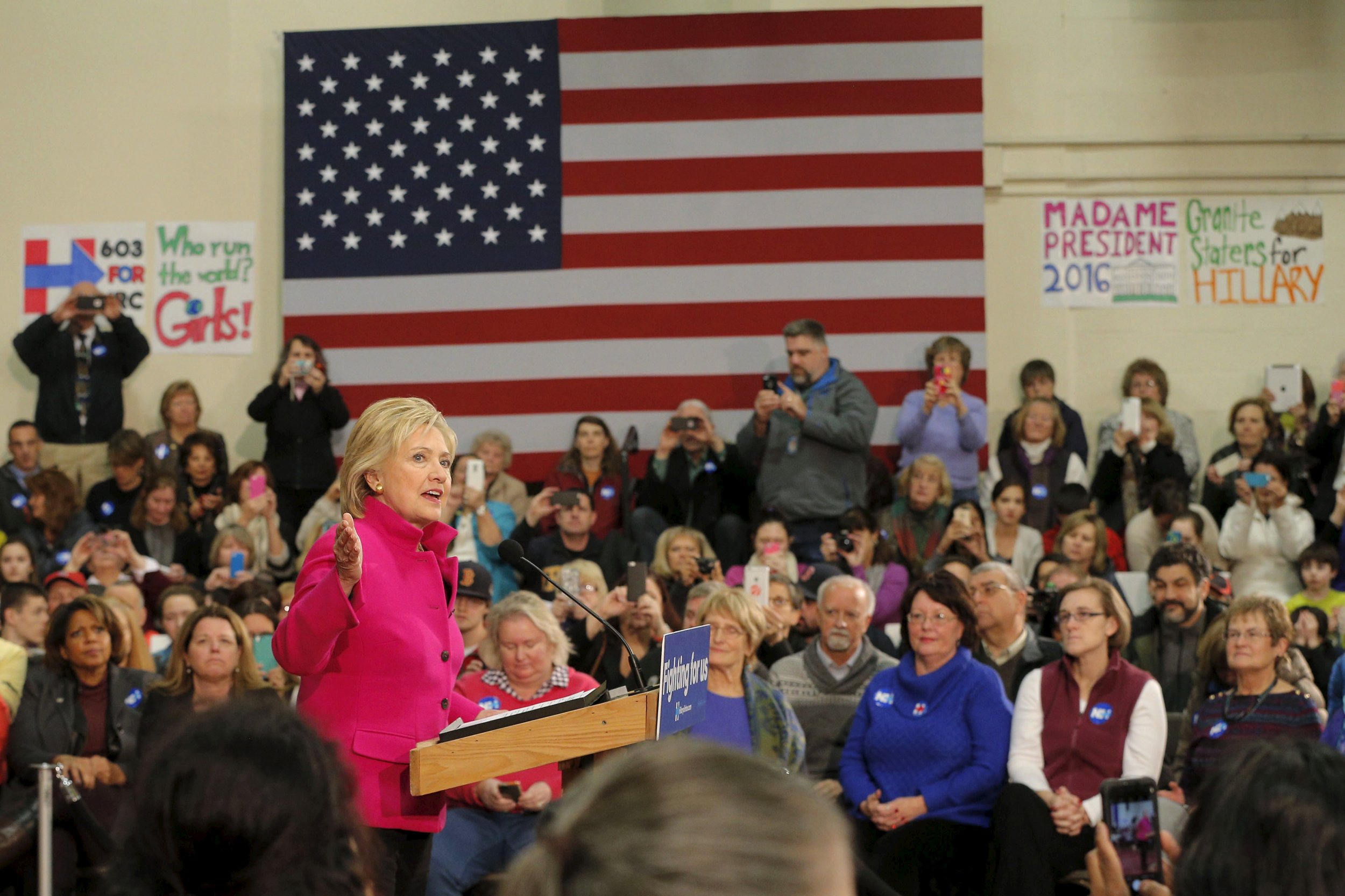 Hillary Clinton is hitting Republicans where it hurts. Her latest strategy on the stump is to compare the party's mainstream presidential candidates to the man who is threatening to derail the GOP establishment's hopes for 2016.
Clinton recently penned an "open letter" in response to Donald Trump's statement in which he called for the "shutdown," or barring, of all Muslims entering the U.S. "until our elected leaders figure out what is going on."
"He's just articulating the logical conclusion of what the rest of them have been saying," Clinton wrote.
Republican candidates have distanced themselves from Trump's proposed Muslim ban, ranging from direct criticism to more modest rebukes.
Clinton is determined to link all of the GOP presidential candidates to Trump. At a campaign rally in New Hampshire, Clinton told supporters, "The truth is, many of them have also said extreme things about Muslims. Their language may be more veiled than Trump's, but their ideas are not so different."
Trump's statement, which has dominated headlines for two days, wasn't a departure from the tone of his entire campaign. He previously suggested monitoring Muslim mosques and "registering" Muslims with ID badges, but those ideas didn't lead to the same level of outrage as his recent statements.
In the wake of the Paris attacks last month, Ted Cruz and Jeb Bush said it was worth considering a religious test for refugees entering the U.S., placing a priority on allowing entry to Christians. In an interview with NPR Wednesday, Cruz reiterated his stance on refugees but said he disagreed with Trump's call to ban Muslims from entering across the board. The Texas senator avoided criticizing the real estate mogul, whose populist rhetoric bears parallels to his own.
Senator Marco Rubio and Ben Carson haven't been quite so explicit in wanting to keep out Muslims, but they haven't exactly been accommodating. Carson has said Islam is not a religion but a "lifestyle" incompatible with American laws. Rubio has called America's fight against jihadis in Syria and Iraq "a clash of civilizations," and he insists that starting to use the phrase "radical Islamic terrorism" in speeches would constitute a material departure from the current administration's strategy for combatting the Islamic State militant group, known as ISIS, on the ground. The Democrats have maintained that saying "radical Islam" serves to antagonize the Muslim world at large.
Both Clinton and the Obama administration are trying to box out the eventual Republican nominee by comparing the entire party to Trump. During a press conference yesterday, White House Press Secretary Josh Earnest called on GOP leaders to state that they wouldn't vote for Trump if he wins the primary. Though many spoke out against his statements, all the candidates have pledged to support the eventual nominee, and House Speaker Paul Ryan said the same yesterday.
Trump remains popular with large segments of the GOP base and is leading the race in virtually all public opinion surveys, albeit with more than 50 days to go before the Iowa caucuses.
Clinton has played the Trump card before on the issue of immigration. After Trump called for the construction of a massive border wall paid for by Mexico, as well as large-scale deportations of undocumented Mexican immigrants, Clinton said the rest of the GOP was just like the mogul, only "without the pizzazz and the hair."
The attacks by Democrats aren't empty. Republican leaders are worried that Trump is dragging them down. As Politico reported, some GOP lawmakers think that the candidate's penchant for controversy could cost them Senate and House seats in November 2016.
If they're not worried, recent history suggests they should be, especially for the presidential election. A large field of candidates in 2012 forced Mitt Romney to the right on immigration during the primaries, and he ultimately paid the price in the general election by alienating Hispanic voters. Any Republican nominee is in a difficult position. Amnesty policies are anathema to the party's base, but it's difficult to win without support from Hispanics. After losing to incumbent Barack Obama, the party knew it had to start doing better with minorities.
However, Romney also didn't excite the base the way Trump has. Cruz, who has been "drafting" off Trump by sharing most of his positions but staying out of the media's scrutiny, has repeatedly insisted that the party needs to run farther to the right to spur voter turnout next year.