Hillary Clinton Opens Up About Monica Lewinsky In New Hulu Documentary
Hillary Clinton is speaking out about her husband Bill Clinton's notorious affair with White House intern Monica Lewinsky. The former presidential candidate opened up about the public scrutiny and struggle in her private life in the upcoming documentary series Hillary.
Clinton addressed the scandal alongside her husband, who spoke candidly about his extra-marital affair as president. For Clinton herself, it was earth-shattering.
"I was just devastated," she says in the documentary. "I just could not believe it. I was just so personally hurt and, 'I can't believe this. I can't believe you lied.' It was—anyways, horrible. And I said, 'If this is going to be public, you've got to go tell Chelsea.'"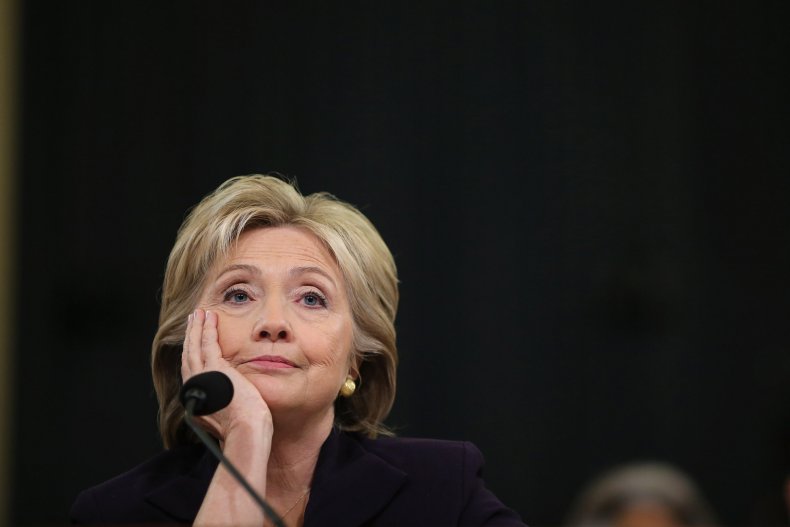 Bill Clinton had an intimate relationship with Lewinsky, who was then 22, between 1995 and 1997. Clinton was later impeached, though he was acquitted of the charges and remained in office.
Clinton credits her daughter, Chelsea Clinton, with holding the family together during the difficult time. One famous photo, in particular, showed the Clinton family as a pillar of strength despite the drama. Chelsea stands between her parents, holding both of their hands. Clinton revealed this wasn't planned, and it was all Chelsea's idea.
"That was not anything other than her just trying to keep us together," she explained. "When she did that, 'Oh my gosh,' I thought, That's just so incredible—so strong and so wise."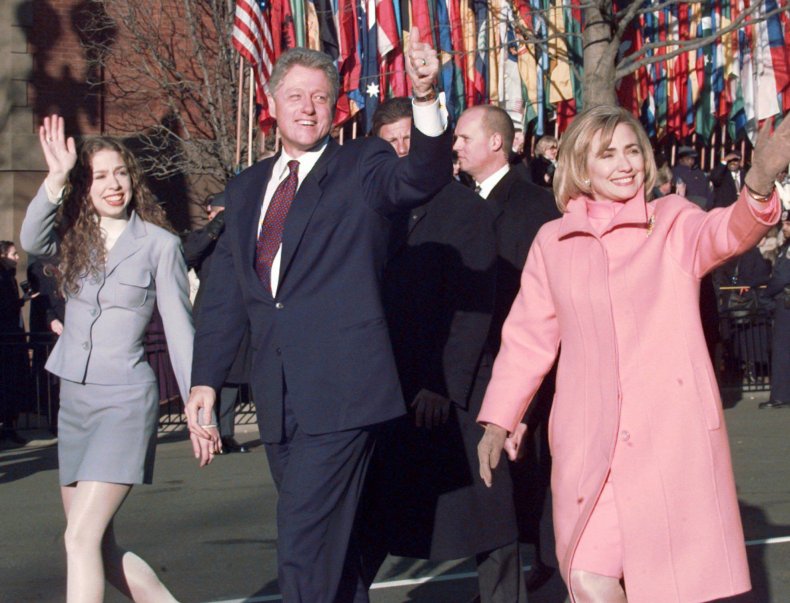 There wasn't a reason for Clinton to abandon support of her husband in the political sphere, she claimed. "I defended and stood by him because I thought the impeachment process was wrong, but that wasn't the necessary answer to what I would do with my marriage," she revealed. "It was not—to me—the same. I still had to decide whether I wanted to stay in the marriage, whether I thought it was worth saving."
Bill Clinton also spoke about his decision to cheat on the First Lady. "It's ... you feel like you're staggering around. You've been in a 15-round prize fight that's been extended to 30 rounds and here's something that will take your mind off it for a while. Everybody's life has pressures and disappointments, terrors and fears of whatever. Things I did to manage my anxieties for years—I'm a totally different person than I was."
He also called his actions inexcusable.
The four-part documentary series, Hillary, which aired on Hulu Friday.
Update (8:50, 3/6/2020): This story has been updated to clarify the language in the second paragraph.