Hillary Clinton Could Still Become President if Russia Probe Finds Conspiracy Evidence
Nearly a year after President Donald Trump's inauguration, a Harvard University professor says 2016 presidential candidate Hillary Clinton could still become commander in chief.
Lawrence Lessig, the Roy L. Furman professor of law and leadership at Harvard Law School, penned an essay for Medium in October outlining a series of hypothetical scenarios that could take place should the ongoing probe find that the Trump campaign actually conspired with Russia to influence the results of the election.
If Trump did conspire with Russia, the president "should resign, or, if he doesn't, he should be impeached," Lessig wrote in his essay. Vice President Mike Pence would also have to either resign or get impeached, which would make House Speaker Paul Ryan the president of the United States, Lessig wrote at the time.
Given that there is "no mechanism in American law for a new election," nor "a mechanism for correcting the criminal results of the previous election," Ryan ought to nominate "the person defeated by the treason of his own party, and then step aside, and let her become President," Lessig went on to say.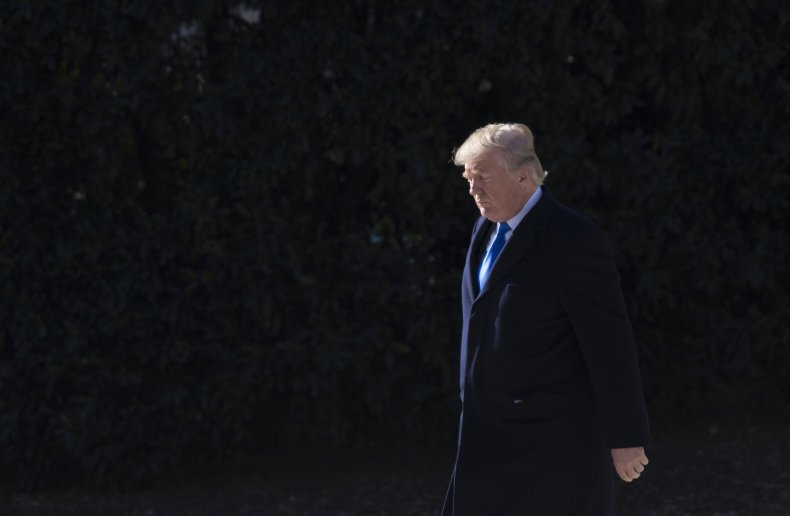 On Wednesday, Lessig told Newsweek this scenario was still a possibility.
"This is one way it could happen," Lessig said. "But that's very different from saying I think it will happen, or should happen, or [that] the evidence is there for it to happen."
Since the essay was published, there hasn't been "any evidence that's come out that's resolved the question, whether there was some conspiracy to steal the election," the professor said.
"I don't feel that we've seen anything that increases that probability," he added.
If evidence that Trump and his team conspired to steal the election did emerge in the future, however, the president would have to step down, Lessig maintained.
"Absolutely, he's got to resign, and if he doesn't resign, then absolutely Congress needs to impeach him," he said of the hypothetical situation.
Lessig noted that the hypotheticals he wrote about in his essay would apply to only the specific scenario he described.
"The remedy that I…outline[d] only makes sense if you believe the election was stolen," he said. "If you don't believe the election was stolen, there might have been a hundred other things [Trump] did that would lead you to believe he ought to be removed, but none of those justify the remedy I described."