Hillary Clinton Refused To Fire Adviser Burns Strider, Accused of Sexual Harassment. Here's Why
Hillary Clinton says if she had the chance again she would not have let former aide Burns Strider keep his job after he was accused of sexual harassment during her 2008 campaign.
The former presidential candidate has faced backlash after reports revealed that she had refused to fire her former faith adviser after a female campaign staffer accused him of sexual misconduct.
"The short answer is this: If I had to do it again, I wouldn't," she said in a lengthy explanation posted to Facebook.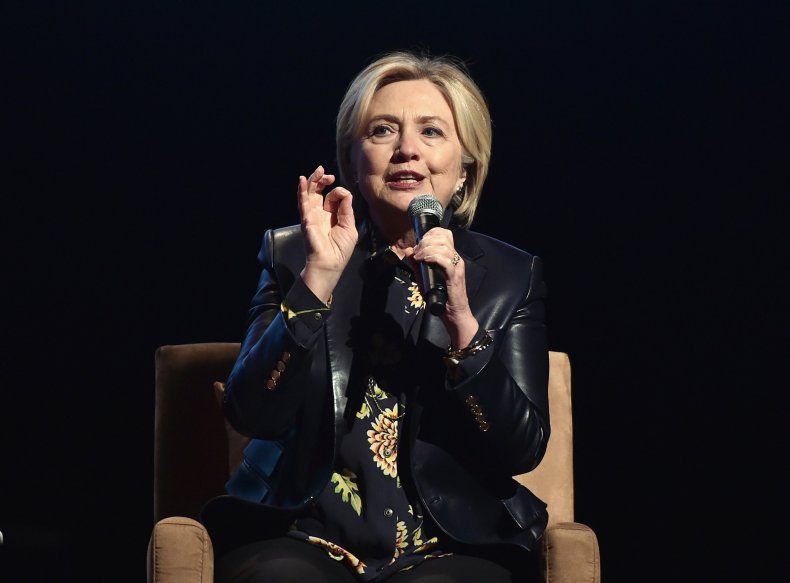 Clinton explained that in 2007, a woman working on her campaign came forward with a complaint about her supervisor behaving inappropriately. "She and her complaint were taken seriously," Clinton wrote, adding that senior campaign staff and legal counsel spoke to both the complainant and the "offender."
An investigation concluded that Strider had engaged in "inappropriate behavior," and Clinton's 2008 campaign manager, Patti Solis Doyle, recommended that he be fired, Clinton said.
Related: Who is Burns Strider? Hillary Clinton didn't fire faith adviser accused of sexual harassment during 2008 campaign
But Clinton rejected this and moved to demote Strider and dock his pay instead. She also made sure that he would be working apart from his accuser, stating that the complainant was "assigned to work directly for my then-deputy campaign manager."
Clinton also said that she "put in place technical barriers" to stop Strider from emailing the woman, required him to seek counseling and warned him that "any subsequent harassment of any kind toward anyone would result in immediate termination."
She said she made the decision "because I didn't think firing him was the best solution to the problem. He needed to be punished, change his behavior and understand why his actions were wrong."
While Clinton did not believe firing Strider was the best solution, another employer apparently did.
Several years after working for the Clinton campaign, the former aide went on to work for Correct the Record, an independent group that supported Clinton's 2016 campaign for president.
Just months after starting, he was fired from that job over allegations he harassed a young female aide, according to The New York Times.
While Clinton did not name the company, she said she was aware of the fresh accusations against Strider.
"That reoccurrence troubles me greatly," Clinton admitted in her Facebook post. "And it alone makes clear that the lesson I hoped he had learned while working for me went unheeded."
Doyle said in an interview with CNN she believes the former candidate "made the wrong call" when she "overruled" the recommendation to fire Strider.
Clinton said she recently reached out to the woman who had made the sexual harassment claims against Strider. She said the woman told her that she felt her accusations had been taken seriously at the time and that there had been a "clear process in place" for dealing with harassment.
Clinton also hit out at the Times, which broke the story about her decision to let Strider keep his post. She wrote, "Many employers would be well served to take actions at least as severe when confronted with problems now—including the very media outlet that broke this story."
She added, "They recently opted to suspend and reinstate one of their journalists, who exhibited similarly inappropriate behavior, rather than terminate him."
Her comments appeared to be in reference to journalist Glenn Thrush, who was suspended from the Times following allegations of sexual harassment.