Hillary Clinton Honors Rosa Parks at Memorial Service in Alabama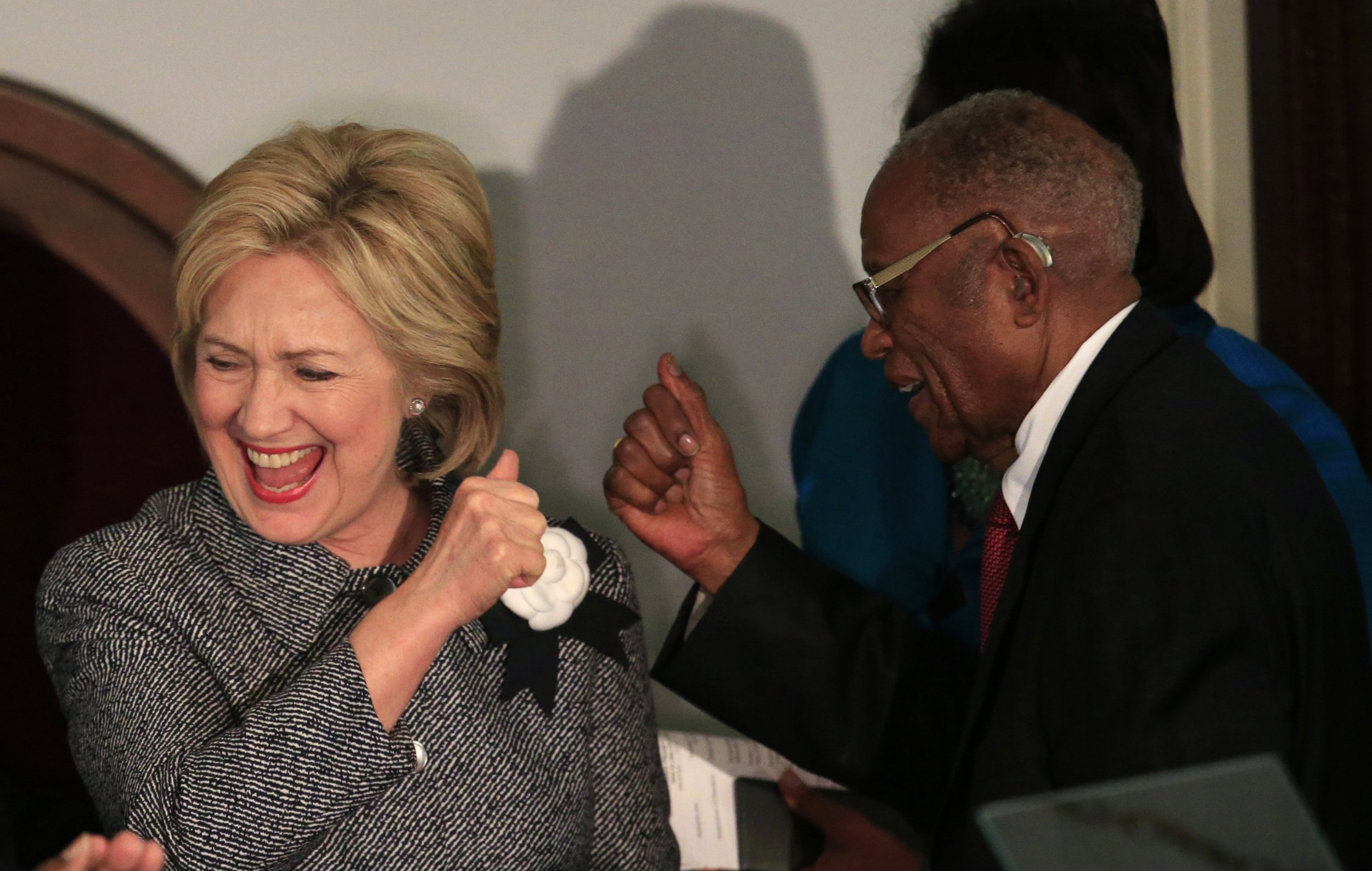 Hillary Clinton paid her respects to Rosa Parks early Tuesday afternoon during a visit to Montgomery, Alabama. The visit comes as Clinton is attempting to consolidate her support among African-American voters heading into the early primaries, when she hopes to wrap up the Democratic nomination before challenger Bernie Sanders can gain momentum.
On December 1, 1955, Rosa Parks refused to give up her seat to a white passenger on a segregated bus, an act of defiance that became a symbol for the civil rights movement.
To honor the 60th anniversary of Parks's civil disobedience, Clinton spoke at a memorial service to be held at the Baptist church where Martin Luther King Jr. preached from 1954 to 1960. Parks and King were leaders of the Montgomery Bus Boycott, which ultimately led to the desegregation of the bus system and became a starting point for the toppling of Jim Crow laws.
During her remarks, the former secretary of state called for an end to mass incarceration in America, an issue that her former boss President Barack Obama has taken up near the end of his second term by commuting prison sentences for some drug offenders and pressing Congress to pass criminal justice reform.
"Right now, an estimated 1.5 million black men are missing from their families and communities because of incarceration and premature death," Clinton said, according to the Associated Press.
Pervasive economic inequality and the relationship between minorities and law enforcement have become the civil rights issues of the day. In a 2010 book about mass incarceration, civil rights litigator Michelle Alexander characterized the U.S. prison system as "the new Jim Crow."
In early 2008, Clinton was widely expected to be the Democratic Party's presidential nominee; her eventual loss to Barack Obama was partially due to the influence of African-American voters in southern states like Alabama, where she spoke today. This time around, Clinton is almost certain to win the nomination. But looking toward the general election, she has courted women and minorities while casting the Republicans as a backward boys club. Compared with 2008, this time around Clinton has put much more emphasis on identity politics, meeting with Black Lives Matter organizers and emphasizing the idea of putting a woman in the White House more than ever.