Hillary Clinton: Curb Immigration to Stop Rise of Populism—'That Is What Lit the Flame'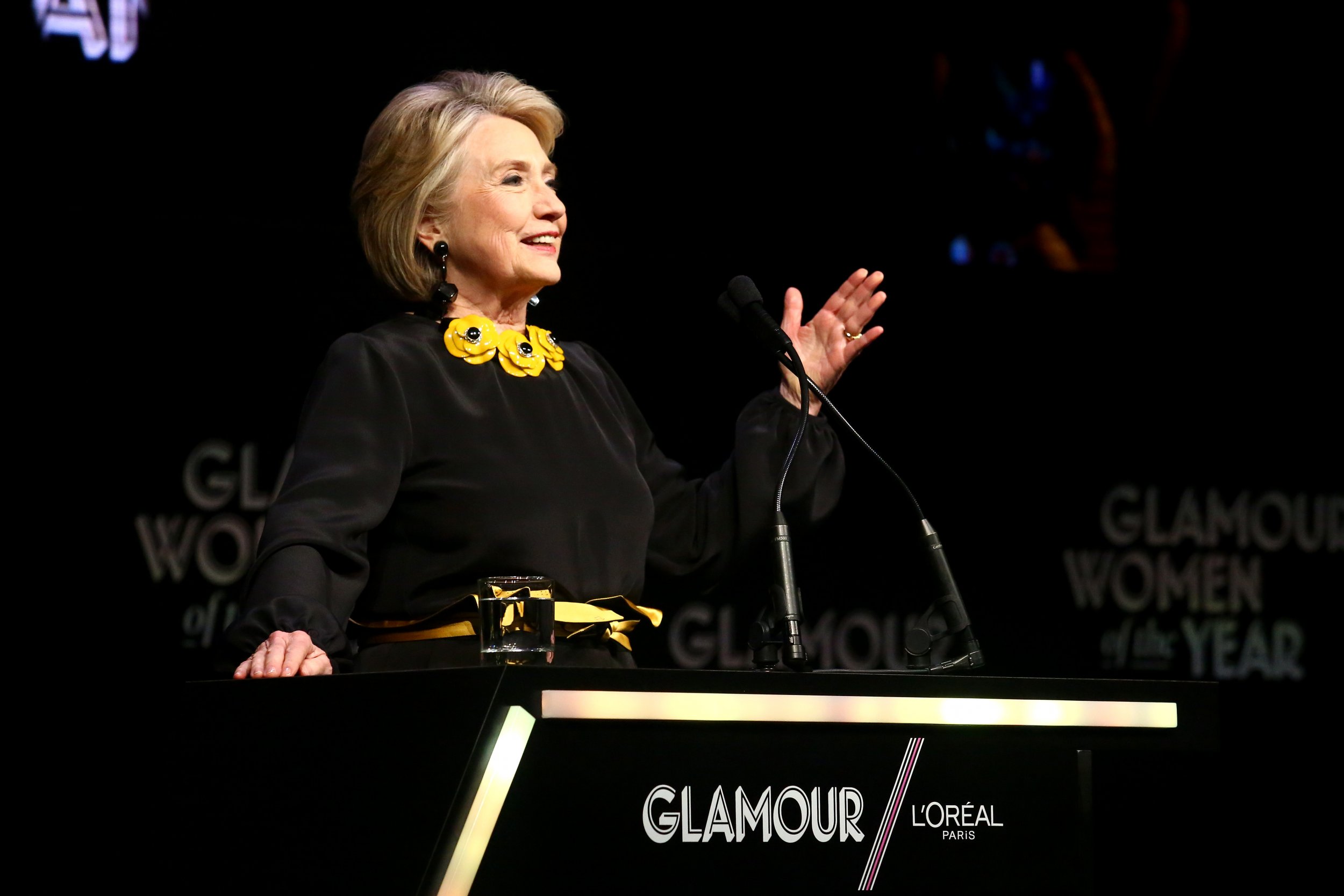 Hillary Clinton warned that Europe must tackle its immigration problem if it was to successfully stem the rising threat of right-wing populism.
The former Democratic presidential candidate urged European leaders to send a strong signal that they were "not going to be able to continue to provide refuge and support," saying uncontrolled immigration would only fuel the fire of the ongoing populist wave.
"I think Europe needs to get a handle on migration because that is what lit the flame," Clinton said in a wide-ranging interview with The Guardian.
"I admire the very generous and compassionate approaches that were taken particularly by leaders like [German chancellor] Angela Merkel, but I think it is fair to say Europe has done its part, and must send a very clear message—'we are not going to be able to continue to provide refuge and support'—because if we don't deal with the migration issue it will continue to roil the body politic."
More than 1 million migrants, mainly from war-stricken countries such as Syria, have arrived in the European Union since 2015. European countries such as Italy, Greece, Spain and France have shouldered the lion's share of the arrivals.
Germany has also taken in a huge number of refugees and has joined its more southern neighbors in calling for other member states to join the initiative.
But Eastern European countries, such as Hungary, Poland, Czech Republic and Slovakia, have refused to cooperate. Italy has changed its stance since a coalition formed by the anti-establishment Five Star Movement and the right-wing Northern League took power earlier this year.
Italy, like the U.S., was one of the countries in which immigration-related fears proved pivotal in the election race, according to Clinton.
Similarly, immigration was a major topic in the lead up to the June 2016 referendum on Britain's membership in the European Union. Clinton described Brexit as one of the biggest acts of national economic self-harm in modern history.
"The use of immigrants as a political device and as a symbol of government gone wrong, of attacks on one's heritage, one's identity, one's national unity has been very much exploited by the current administration here," she said.
"There are solutions to migration that do not require clamping down on the press, on your political opponents and trying to suborn the judiciary, or seeking financial and political help from Russia to support your political parties and movements."