Hillary Clinton Says James Comey Should Be Questioned in Russia Probe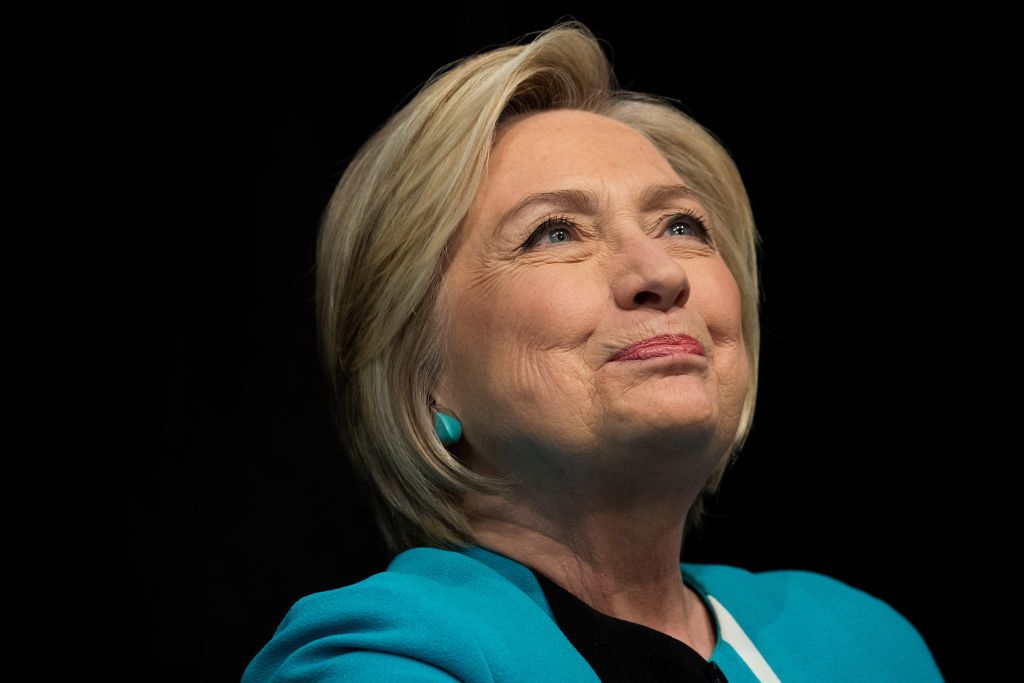 Hillary Clinton has said former FBI Director James Comey should be questioned in the federal investigation into links between Donald Trump's campaign and Russia, explaining that she believes he would make a credible witness.
"On Russia, I think that he is credible and that he has firsthand information because of those conversations with the president," Clinton told MSNBC Thursday.
"I certainly think he is a reliable witness and apparently has contemporaneous notes that really memorialize what was said and how he responded," she added.
Related: Trump White House accused of smear campaign against James Comey
Her remarks in the TV interview came despite Comey's decision to reopen the FBI investigation into her private email server just days before voters went to the polls last November.
Clinton is promoting her new memoir, What Happened, an account of her failed bid for the presidency. She has said in the past, and repeats in the book, that she blames Comey's investigation, in part, for her defeat.
"I put in the book the very clear critique of how he behaved with respect to me in the election. Keep that apart from the Russia investigation," she told MSNBC.
The Trump White House has been calling for Comey to be put on the record but for entirely different reasons. Speaking Wednesday in the White House's daily media briefing, press secretary Sarah Huckabee Sanders said Comey had violated the Privacy Act, a law regulating how personal information can be used and publicized by federal government agencies.
The attacks from the White House against Comey began Monday when Sanders was asked to comment on statements by former Trump strategist Steve Bannon, who called Comey's firing in May "the biggest mistake in modern political history."
Sanders said the Department of Justice should look into prosecuting Comey.
In response, Comey's backers have come out in his defense. Comey confidant Ben Wittes told The Hill the charges against his friend were a "disgusting abuse" by the White House and its press secretary.
"It is, substantially, completely frivolous, and it would warrant nothing more than amusement were she not doing it from the White House podium," said Wittes, a legal journalist and senior fellow at the Brookings Institution.
Trump's shocking decision to fire Comey precipitated the appointment of Robert Mueller as special counsel, charged with heading the federal investigation into allegations of collusion between the Trump campaign and Russia and Russia's interference in the election.
The accusations have hung over the first year of the Trump presidency. In his testimony to Congress, Comey said Trump asked him to drop the investigation into former National Security Adviser Michael Flynn, who had misled White House officials about contacts with Russian Ambassador Sergey Kislyak during the transition period after the election.
Trump has denied asking Comey for his loyalty or requesting that he drop the investigation.