Hillary Clinton Scores Endorsement From Harry Reid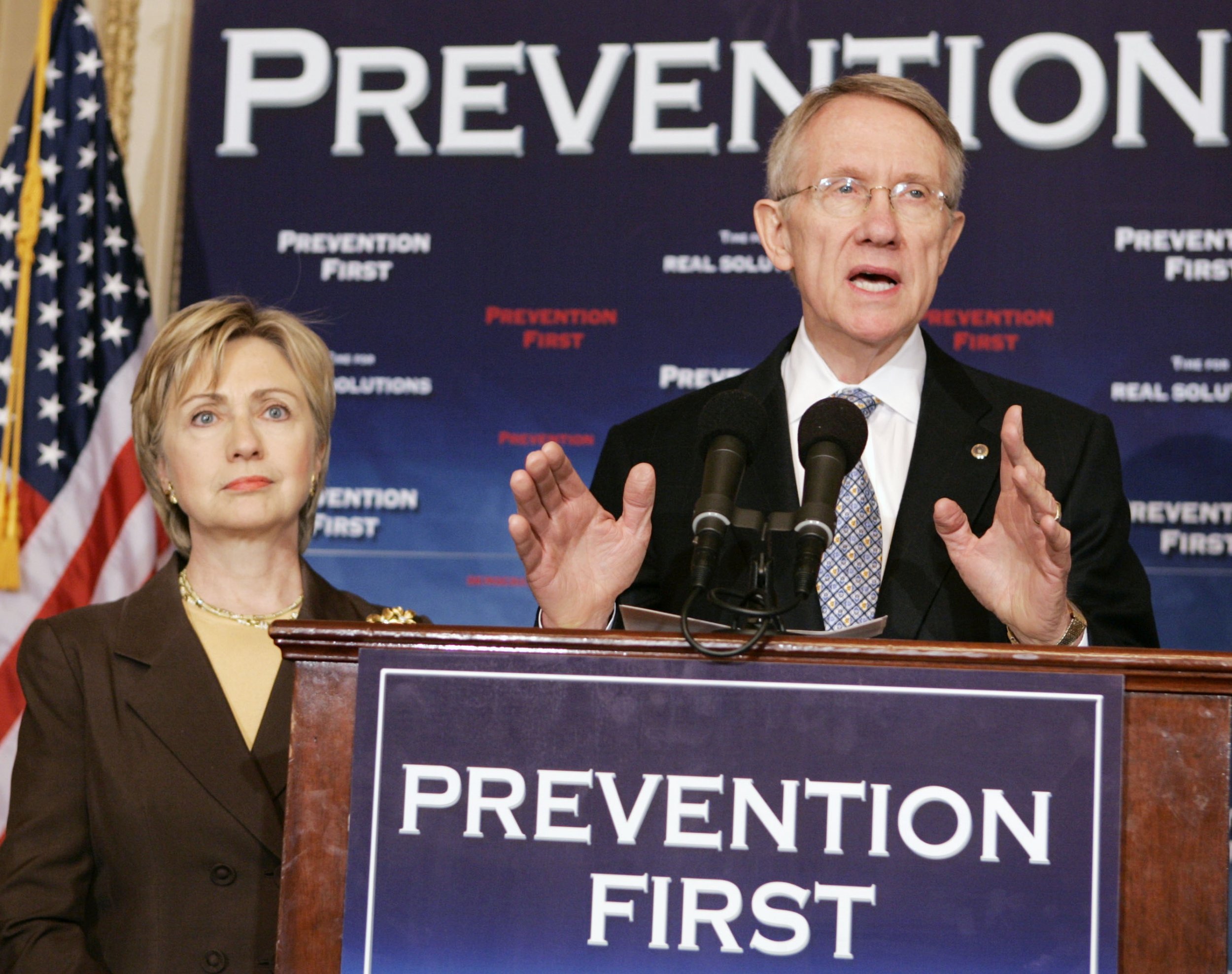 In a move that seems to signal the readiness of Democratic leaders to end their party's contentious rivalry on the campaign trail, Senate Minority Leader Harry Reid has endorsed Hillary Clinton for president in the November general election.
In an interview with CNN, the top Democrat in the Senate said he thinks the middle class would be better served by Clinton, rather than by her rival, Vermont Senator Bernie Sanders. He continued, saying she understands healthcare and education, and fought hard for New York City as a senator in the wake of the September 11, 2001 attacks on the World Trade Center.
"I think that my work with her over the years has been something that I have looked upon with awe," Reid told CNN in an interview released on Wednesday afternoon. "She is a person who is a very quick learner."
Reid is from Nevada, where Clinton won her party's caucuses four days ago on Saturday. He is the highest-ranking Democratic elected official to support the former secretary of state, who also had a victory in Iowa earlier this month. Liberal firebrand Sanders has surged in some of the polls and clinched the top spot in the Democratic New Hampshire primary on February 9.
In a live Democratic town hall on Tuesday night, Clinton said: "I believe every election or caucus has to be taken seriously. You have to work hard for every vote."
She added: "I'm taking no vote, no place for granted."
Reid reportedly shared his decision with Sanders on Tuesday, but didn't call for him to suspend his campaign.
The Democrats are focused on South Carolina, where in three days voters will cast their ballots in the state's primary.