What Happened? In Interview, Hillary Clinton Gives Sexist Argument for Why She Lost the 2016 Election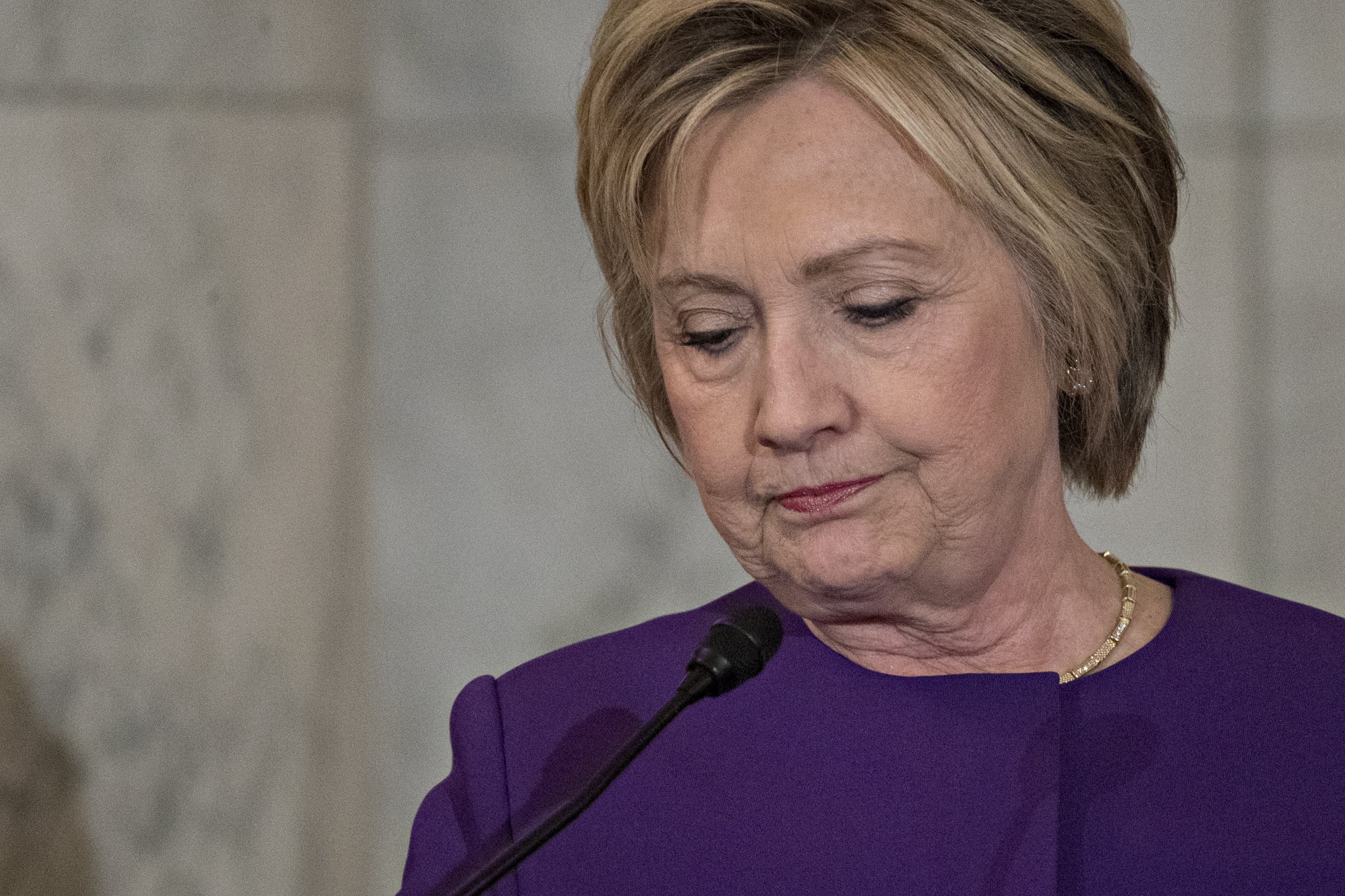 Hillary Clinton has long said that sexism played a role in her election loss—and this week she offered a sexist explanation for it.
In an interview with Vox, Clinton said white women didn't strongly support her 2016 presidential bid because they listened to the men in their lives after FBI Director James Comey revealed late in the campaign that he was still investigating her.
"All of a sudden, the husband turns to the wife, 'I told you, she's going to be in jail. You don't wanna waste your vote.' The boyfriend turns to the girlfriend and says, 'She's going to get locked up, don't you hear? She's going to get locked up,'" Clinton told Vox's Ezra Klein on Tuesday. "Instead of saying, 'I'm taking a chance, I'm going to vote,' it didn't work."
It's an inherently sexist idea—that women are incapable of thinking independently from their husbands and partners—particularly when research indicates that men and women both cast their votes based on major issues, such as the economy, terrorism and jobs.
In the interview, Clinton suggested that women heeded pressure from men not to vote for her, citing a conversation with Sheryl Sandberg, a Facebook executive and women's rights activist.
"Many women, and let's talk about white women since that's the group I lost, are really quite politically dependent on their view of their own security and own position in society and what works for them," she said.
Clinton received 43 percent of the white women's vote in 2016, while Trump took 53 percent, according to exit polls. But Clinton did win a majority of white female college graduates, while Trump won non-college-educated white women.
Clinton admits that she hoped gender would play a role in getting her more votes than a traditional Democratic nominee. Clinton felt the female demographic would share her goal of becoming the first female president of the United States.
"But gender is not the motivating factor that race was for President Obama," she said.
Clinton's double-edged use of sexism is likely to draw criticism from women's rights activists. Earlier Tuesday, a similar comment by Clinton to NPR prompted Emma Vigeland of the Young Turks network to say it "is the opposite of feminism."
As a politician, Clinton has faced sexism. Her approval ratings, she noted, are strong when she does policy work but not as a campaigner. Sexism moved out in the open during the 2016 election and, based on Clinton's latest comments, remains part of the candidate's explanation for her loss.
"[The Comey letter] stopped my momentum and hurt me," she said. "Particularly among women."
Watch the full interview with Clinton and Klein: