Hillary Clinton Plays Bartender on 'SNL' Season Premiere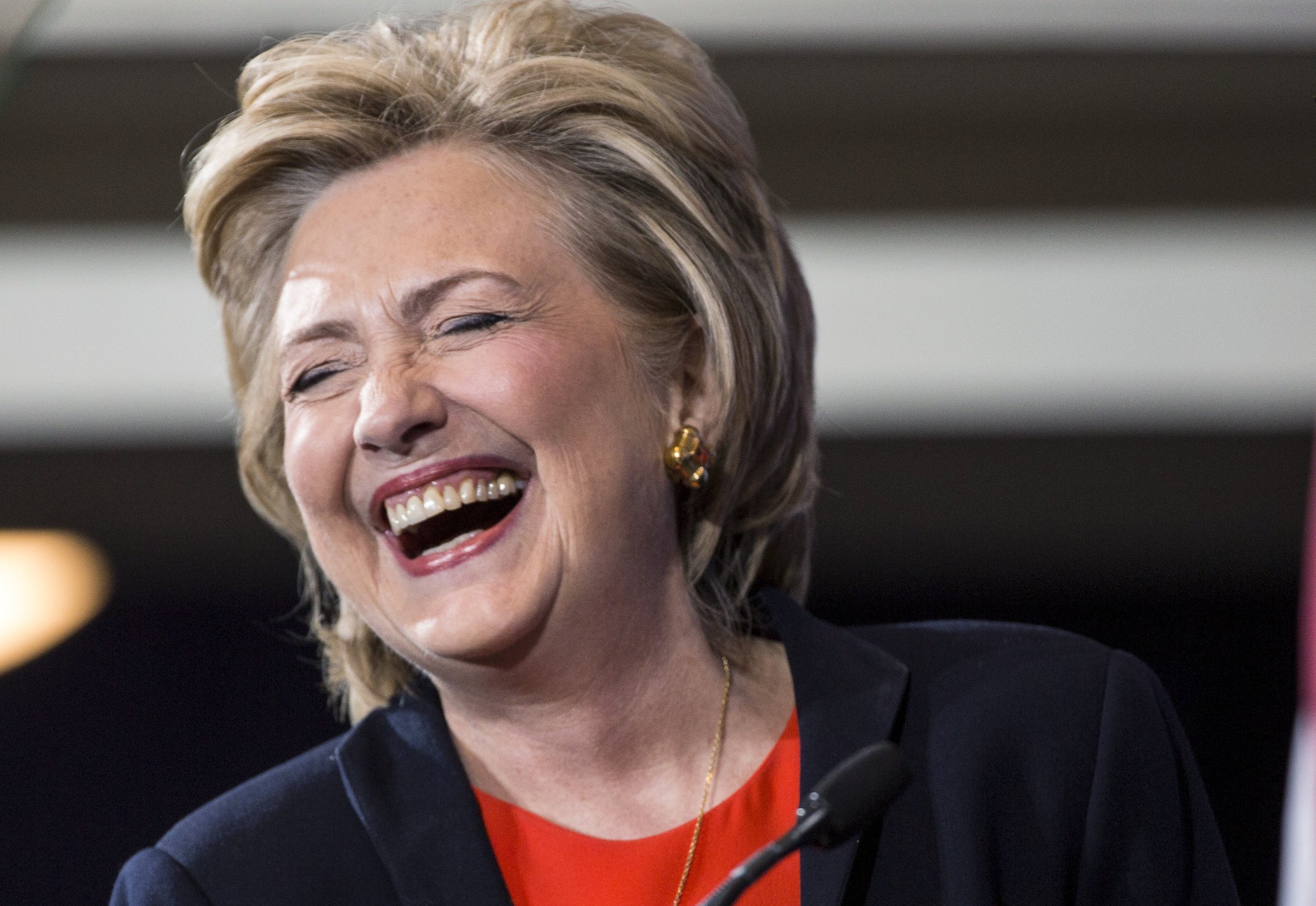 Hillary Clinton appeared on the season premiere of Saturday Night Live on October 3. She played a vodka-pouring bartender at an Irish pub, named Val, serving cast member Kate McKinnon, who was impersonating her. "I needed to blow off some steam. I've had a hard couple of 22 years," McKinnon's Clinton said in the sketch.
The real Clinton made two policy remarks as Val, saying she opposed the Keystone Pipeline and has long supported gay marriage. "Could've been sooner," McKinnon's Clinton said about the latter. "Fair point," the real Clinton then quipped.
Clinton's Val also did a Trump impression, saying, "Isn't he the one that's like, 'Eh, you're all losers?'" The impression beats the one Jeb Bush recently did on The Late Show with Stephen Colbert.
Former cast member Darrell Hammond, who returned to the show last year to replace the late announcer, also appeared in the sketch. Hammond revived his Bill Clinton impersonation (though no one in the sketch actually said he was Bill). "Oh my God," he said in his Clinton voice. "They're multiplying!"
"Val, I wish you could be president!" McKinnon's Clinton said. "Me too!" Val responded. Then the two broke into a rendition of "Lean On Me."
The episode marked the real Clinton's second time on the show. During her previous presidential campaign, in 2008, she appeared as herself alongside Amy Poehler's impersonation of her.
"I love the impersonations of me, first by Amy, who's a great friend, now by Kate," Clinton told Entertainment Tonight before the October 3 appearance. "They come at it from a slightly different perspective, and I learned something about myself from them pretending to be me."
In the 2008 sketch, Clinton said, "I simply adore Amy's impression of me.... Do I really laugh like that?"
Additional cast members, including Jan Hooks and Ana Gasteyer, have also portrayed Clinton.
Earlier in the day, Clinton spoke at the Human Rights Campaign Breakfast in Washington, D.C.
Miley Cyrus hosted the SNL episode and performed as musical guest. She appeared briefly in the Clinton sketch as a bar patron.