Hillary Clinton Strikes at Bernie Sanders Again, Complains About His Supporters' Attacks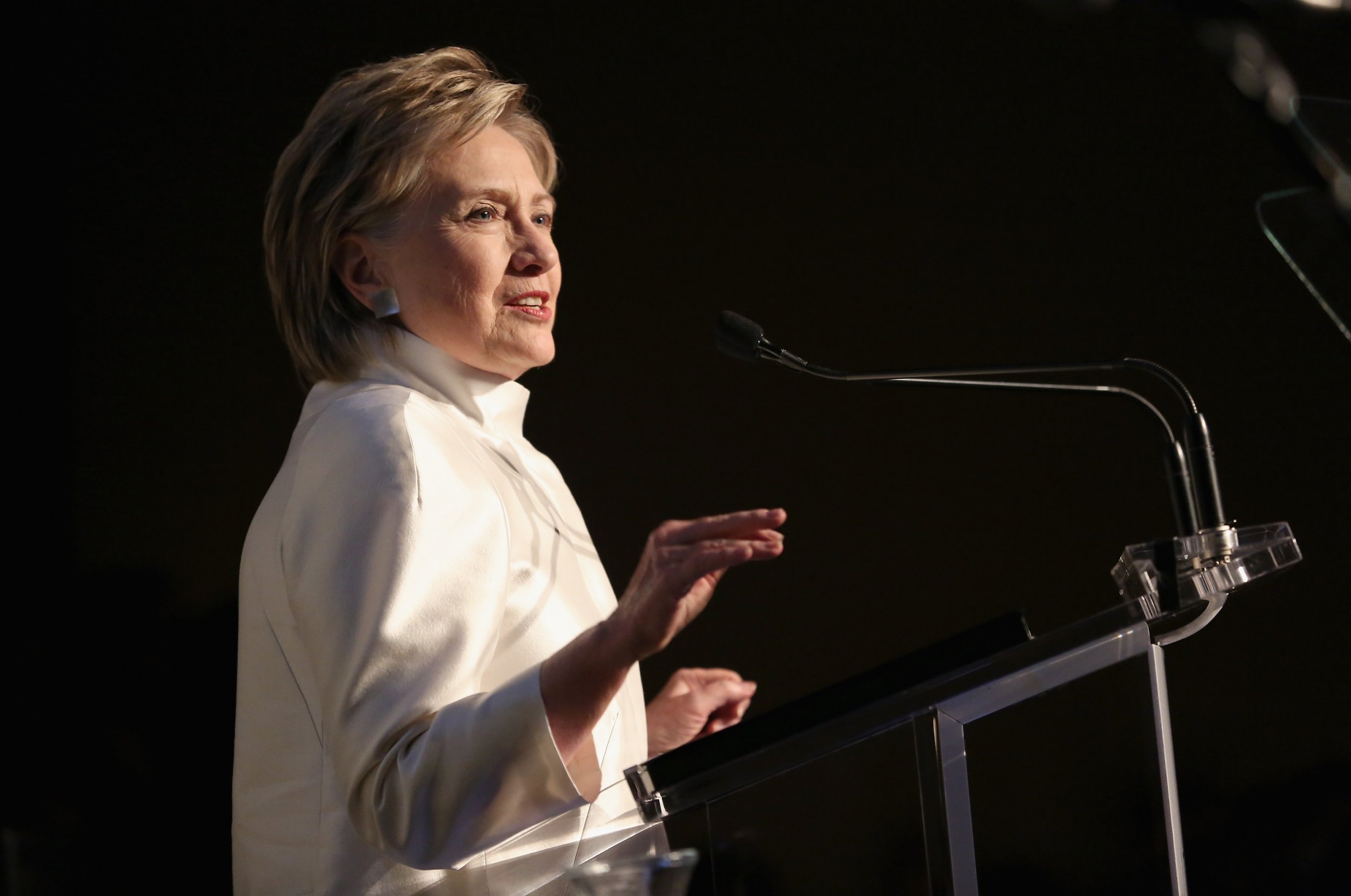 Hillary Clinton's opinion of Senator Bernie Sanders doesn't appear to have softened. In an interview published Tuesday, the former secretary of state called her Democratic presidential primary opponent a "spoiler" while also expressing her disdain for a portion of his supporters.
Clinton was somewhat diplomatic in her critique during the interview with NPR's Rachel Martin, but she clearly took issue with Sanders's tactics in the primary. Martin asked her about the perception among some (including Sanders) that she thought it was "her turn" to be the Democratic nominee (and later president), rather than something she had to earn.
"Well, I just totally reject that. As you probably would have expected me to say. I find this criticism from Sanders supporters to be so off base. He's not even a Democrat. That's not a slam on him. He says it himself. He didn't support Democrats. He's not supporting Democrats now. I know a lot of Democrats," Clinton said, according to the interview transcript published by NPR's Morning Edition.
"I won, really, by March and April." she continued. "But he just kept going, and he and his followers' attacks on me kept getting more and more personal, despite him asking me not to attack him personally. And, you know, I really regret that. But now he's got a chance to prove that he's something other than a spoiler. And that is to help other Democrats."
Martin also asked Clinton about the perception that Sanders picked up on the "Crooked Hillary" attack launched by Donald Trump.
"But it's absolutely true that between the consistent pounding on me, first by Bernie Sanders but more consistently by his supporters, and the theme that Trump stuck with, it really was hard to break out from under that," Clinton said.
She added that she felt her campaign had overcome that perception sufficiently to win in November, until then-FBI Director James Comey released a letter about the reopened investigation into her emails, just 11 days before Election Day.
On Tuesday, Clinton was on the road promoting her new book, What Happened, which looks back at the campaign and the stunning election result.
In the book, Clinton takes some responsibility for the loss but does spend some time explaining the factors she felt were against her—namely, sexism, Russian meddling in favor of Trump (and the subsequent WikiLeaks releases) and the Comey letter. Besides Sanders, Clinton also levels criticism at former Vice President Joe Biden (for weak support) and even President Barack Obama (for not sharing with the public information on the Russians' interference in the election).
The former secretary of state has indicated that while she doesn't plan to run for office again, she's not going to disappear from public life, as her recent uptick in interviews indicates. Not that she didn't take some time to recover. Clinton told a very relatable anecdote about how she coped with her election loss, which she said left her "gobsmacked," in an interview with CBS.
"Off I went, into a frenzy of closet cleaning, and long walks in the woods, playing with my dogs.... And, you know, my share of chardonnay," she said.