Hillary Clinton Thought About Moving to New Zealand After Losing Election to Trump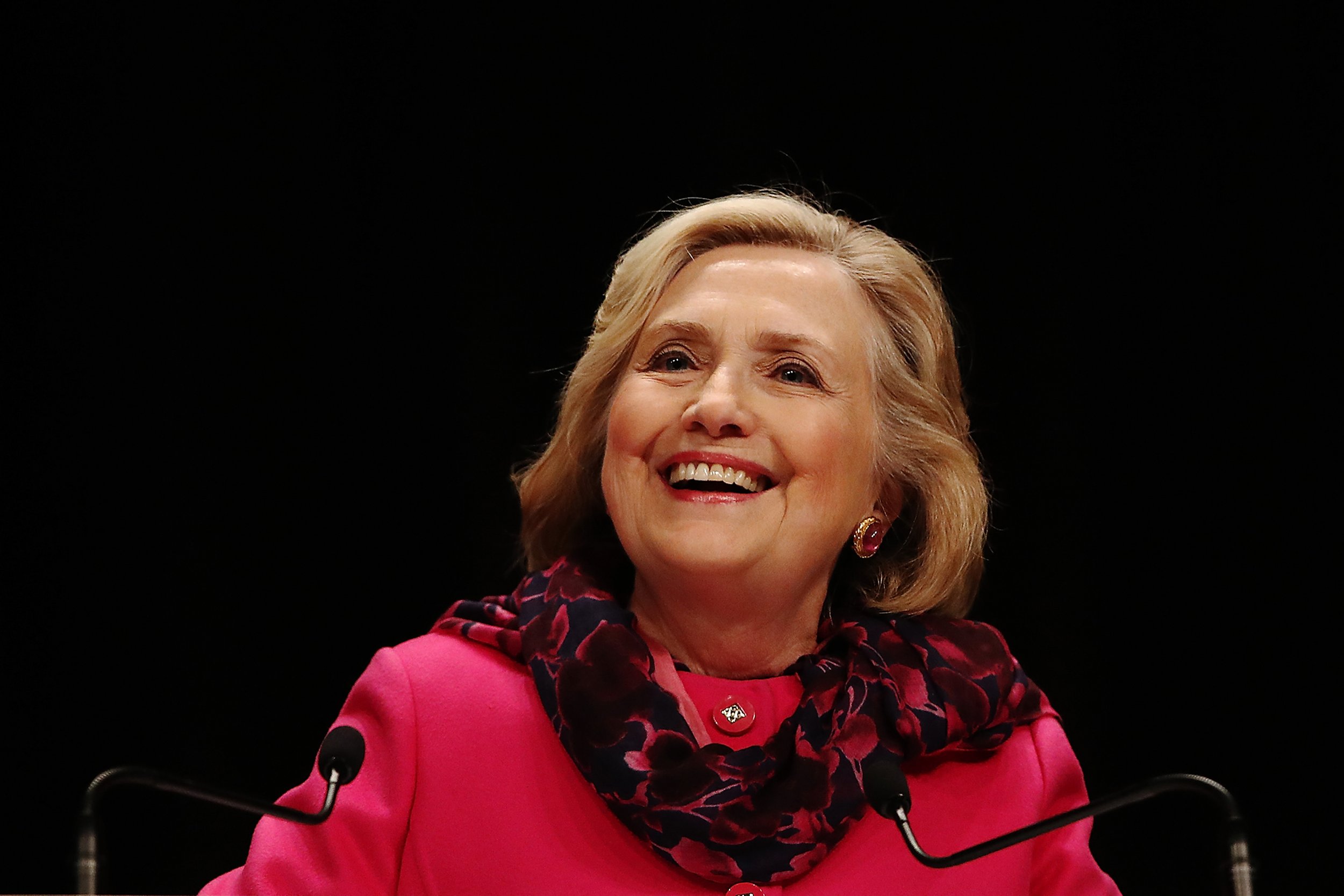 Former Secretary of State and Democrat presidential candidate Hillary Clinton visited New Zealand over the weekend, confessing she considered moving there after losing the 2016 election to Donald Trump.
Clinton recalled how her Kiwi friends suggested she move to New Zealand at a talk on Monday. "And I appreciated the offers. Gave them some thought," she said at an event organized in Auckland by The Growth Faculty with ticket prices starting at NZ$195 ($135) and soaring to $595 ($415) for special seats, covered in a live blog in The New Zealand Herald.
She said she stayed in the U.S. because she had work to do, but did not fail to express admiration for the country that has already had three female prime ministers—the country's first female leader, Dame Jenny Shipley, moderated the talk—and was the first in the world to give all women the right to vote in 1893.
Clinton's schedule in New Zealand also included a private brakfast with the current Prime Minister, Jacinda Ardern, who will soon become the first politician in more than 30 years to give birth while holding a country's highest office (former Pakistani Prime Minister Benazir Bhutto gave birth to her daughter while in office in 1990).
Clinton, who has two grandchildren for whom she was spotted shopping in Auckland on Sunday, exchanged gifts with Ardern that included children's books. She said she celebrated the Kiwi Labour leader's election victory. Ardern is the world's youngest female leader.
"When she won I was thrilled because, after my election, to see a young woman become prime minister was such a...really a shot of optimism. So when we talked, we talked about everything. We talked about being a mother and combining public official responsibilities with motherhood," Clinton said in an interview with New Zealand's news outlet Stuff.
One of the topics they did not discuss is Trump, Ardern told a regular press conference. "That was not the focus of our conversation," she said. Ardern previously hosted former President Barack Obama for a private meeting when he travelled to New Zealand for an event.
His visit, according to Obama's friend and former Kiwi prime minister John Key, was kept low-key as not to "trample over the new administration," but Ardern rejected the suggestion that her meeting with Trump's former rivals would impact the relationship between the two countries. "Our relationship with the U.S. stands on its own regardless who is the president at the time," she said.
Clinton once again denied she would run again but saw a good chance for a Democratic candidate to beat Trump in 2020, having learned lessons from what she called an "unprecedented reality TV campaign."
"Whoever runs will be much better prepared than I was or the country was," she told Stuff. As for whether other women will follow in her footsteps and run for office, she said: "I think there will be women running...but I think the most important thing is to elect a Democrat, to get back to a rules-based, respectful president who understands the awesome responsibility of being in charge of our country."