Hillary Clinton to Transgender Activist: 'I'm on Your Side'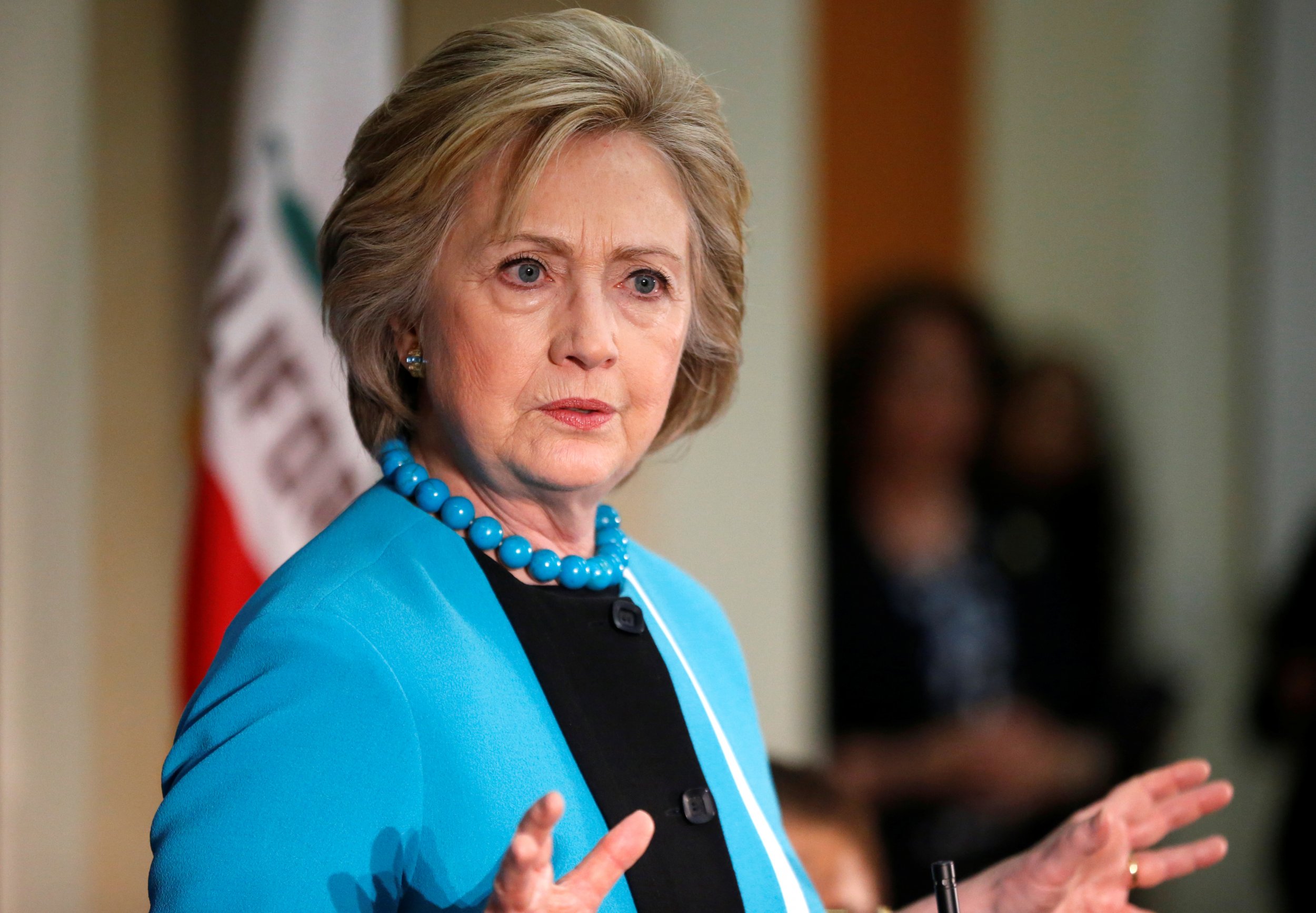 Hillary Clinton told a transgender activist, "I'm on your side," after the woman recently was verbally and physically attacked on a New York City subway train.
Earlier this week, Pearl Love, who says she is an outreach social worker for the Translatina Network and an Asian transgender individual, posted a cellphone video to Facebook from the April 28 incident. The footage shows an unidentified woman seemingly sitting across from Love and verbally harassing her about transgender Americans.
Clinton, the Democratic presidential front-runner, responded in the comments section of Love's post, first apologizing that the woman experienced this.
She continued: "Every single person deserves to be safe and live free from discrimination and cruelty, period. And transgender people need to hear from every one of us that you are loved, respected, and deserving of equality under the law. Know that you have my support, and I'm on your side."
In the video, the woman is heard saying: "You ain't nobody. ...What are you gonna do to survive in the long run? I mean, do you do this on the weekends, or is this an everyday event for you?"
"Who are you really under all that makeup? Where'd you come from? Are you the emperor of China, or like, how are we supposed to act with you? What should we do about you?" the woman says, shortly before she tells Love she will fight her. The woman then stands up and yells at Love to "put the camera down." She appears to slap Love before the video ends.
The footage has been viewed more than 270,000 times since Love posted it to Facebook Monday.
"Now you can understand what's happening in my everyday life. That happens all the time. But it's my first time recording it," Love said in her message.
If she is elected president, Clinton promises to ensure full federal equality for all LGBT Americans, according to her campaign.
The former secretary of state reportedly met Love last month at The Lesbian, Gay, Bisexual & Transgender Community Center in New York City, according to ABC News, ahead of the Empire State's primary.