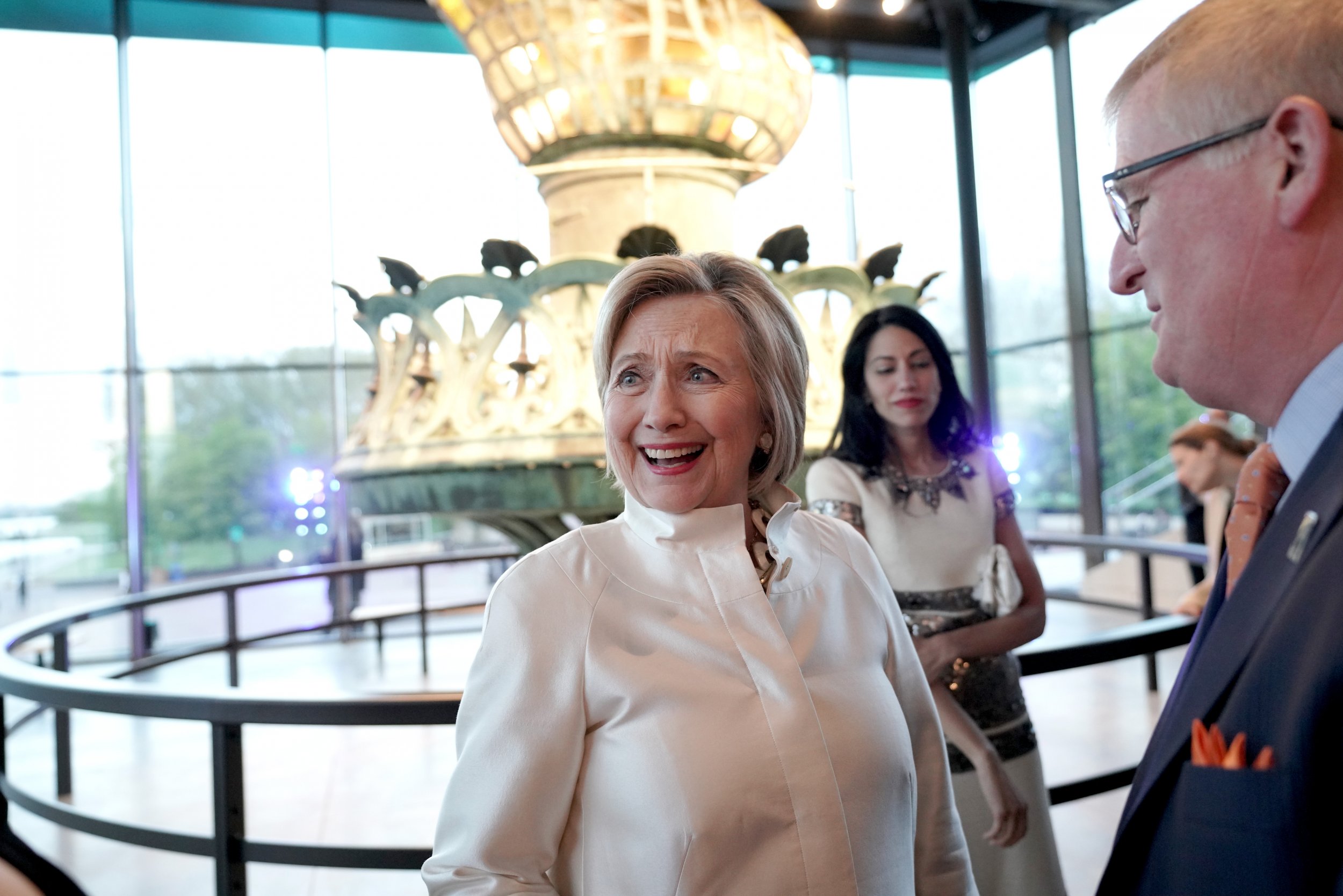 Hillary Clinton, two-time Democratic presidential candidate, former first lady, senator and secretary of state, tweeted a complaint to toy company Hasbro Sunday about its Scrabble phone game and managed to drop in some insults to President Donald Trump and his attorney Rudy Giuliani along the way.
"Earlier this month, Scrabble updated its list of approved words for game play for the first time in four years ("ivesssapology" and "covfefe" were not among them)," Clinton tweeted early Sunday morning. "But those changes aren't yet reflected in the Scrabble app. Where are we on this, Hasbro?"
Covfefe refers to an apparent error made in a tweet by President Trump nearly two years ago where he wrote, "despite the constant negative press covfefe" without ever finishing the thought or clarifying what he had intended to type.
The bizarre typo captured the imagination of Americans who tried to figure out what the president could have meant. Even Trump got involved, "Who can figure out the true meaning of 'covfefe' ??? Enjoy!" He tweeted six hours after the original tweet. Shirts were made, and the made up word became a part of the American lexicon. Popular Scrabble alternative, Words with Friends even added the term to its official dictionary.
President Donald Trump's personal attorney Rudy Guiliani tweeted last week that "ivesssapology for a video which is allegedly is a caricature of an otherwise halting speech pattern, she should first stop, and apologize for, saying the President needs an 'intervention.' Are" The unintelligible tweet was in reference to a doctored video that the president tweeted and posted to Facebook of House Speaker Nancy Pelosi appearing incoherent and drunk.
Clinton called the video that the president Tweeted out "sexist trash" this week. "But it is also a sign that Trump is running scared," she told a crowd in Houston, Texas. Clinton has been quite vocal about President Donald Trump's behavior this month, though she has not gone so far as to recommend that the House begin impeachment proceedings about him.
Hillary Clinton is a longtime fan of the Scrabble game, and apparently plays the game frequently with former President Bill Clinton.