Trump Supporters Rib Hillary Clinton for Calling Election Memoir 'What Happened'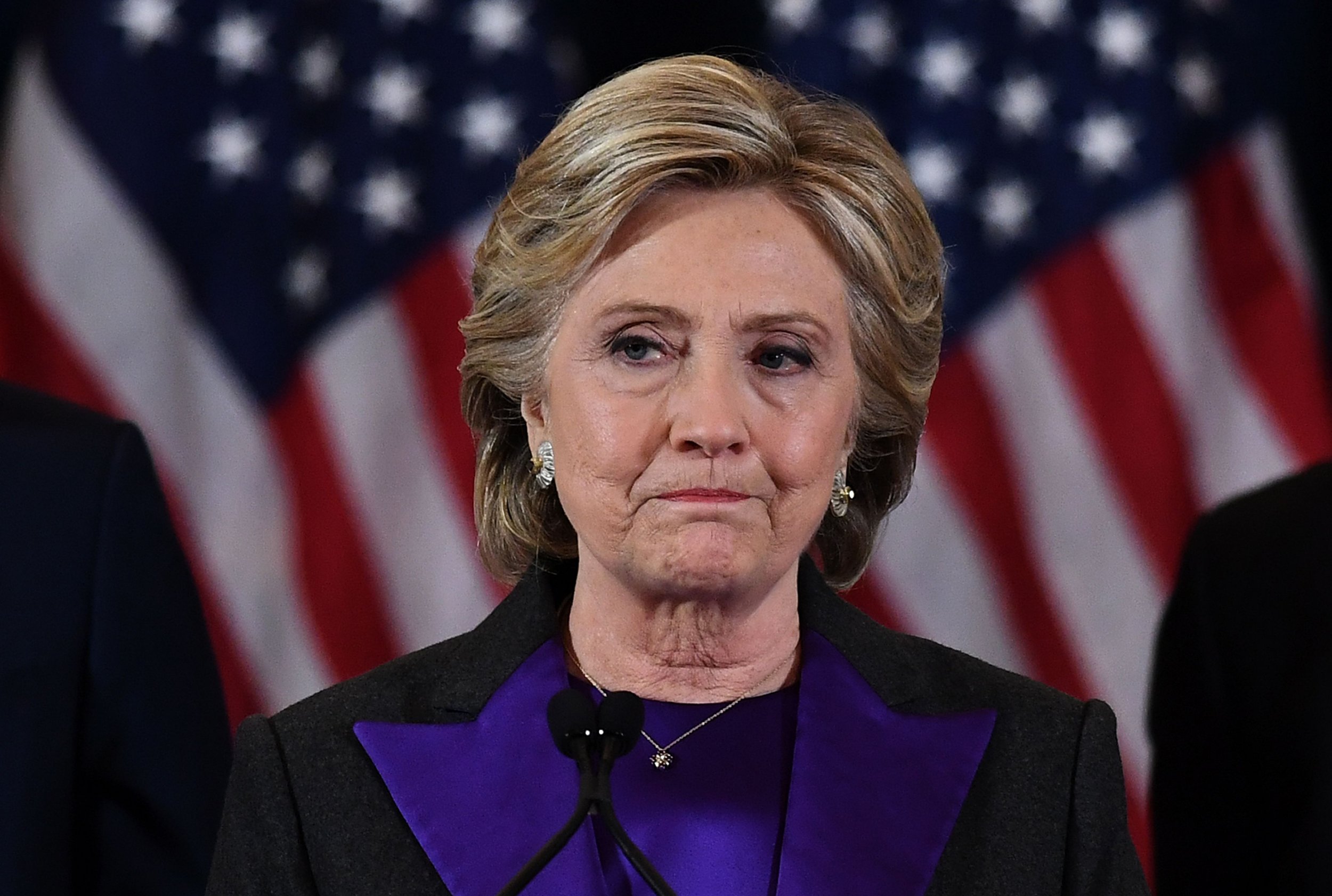 So Hillary Clinton is writing a book on her defeat in the 2016 U.S. presidential election. The title? What Happened.
The book promises to be controversial—according to publishers Simon & Schuster, the memoir will detail Clinton's campaign in "an election marked by rage, sexism, exhilarating highs and infuriating lows, stranger-than-fiction twists, Russian interference, and an opponent who broke all the rules." Phew.
Given the ongoing backlash over the election result, including the multiple investigations into alleged collusion between the Trump campaign and Russia, such a book was always going to touch a nerve with supporters of the election's victor, President Donald Trump.
And Trump's supporters wasted no time going to town on Clinton after the book's title was confirmed on Thursday.
But Clinton's supporters were quick to jump to her defense, with many saying they had already preordered the book. Some even hoped that Clinton's revelations might provide proof of the purported collusion between Trump and Russia, even if some of their suggestions were a little far-fetched.
In the introduction to the book, Clinton—who has previously authored six books—said it would be her most personal reflection yet. "In the past, for reasons I try to explain, I've often felt I had to be careful in public, like I was up on a wire without a net. Now I'm letting my guard down," she said.
The book's title was announced on what Clinton's supporters have dubbed Hillary Clinton Day, marking the one-year anniversary from when the former secretary of state was named the Democratic candidate in the 2016 election.
Whatever happens in Clinton's book, it's likely to generate much more interest from both sides of the political divide ahead of its publication in September.