In Voter Support, Clinton is the New Obama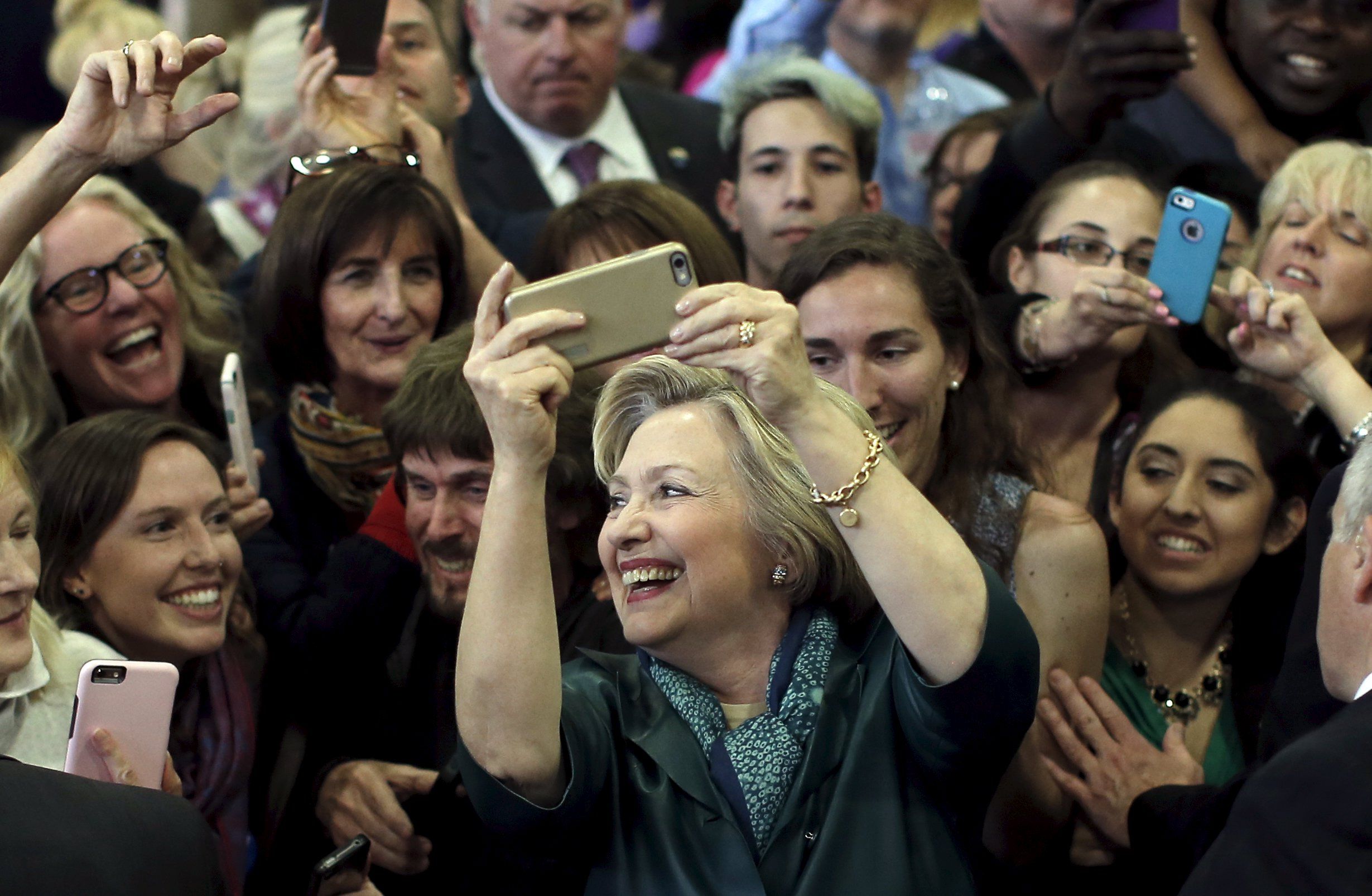 With weeks to go until the Democratic Party Convention in June and some 1,600 delegates yet to be awarded, it's a tantalizing prospect for supporters of Vermont Senator Bernie Sanders to focus on two numbers: Hillary Clinton's lead in pledged delegates (275) and the number of delegates still in play, in states that have not yet held nominating contests. Just two-thirds of the delegates have been awarded at this point.
The problem with Sanders' increasingly gnarled path to victory isn't just simple math — he needs to win an average of the remaining states by margins of 20 percent or more to overtake Clinton's lead — it's that the former Secretary of State's 2016 candidacy is an entirely different one from the race she lost eight years ago. Clinton is winning this time because in terms of voter support, she's the new Barack Obama.
Like Obama, it was Clinton who won Iowa this time around. Like Obama, it was Clinton who won South Carolina. Like 2008 Obama, 2016 Clinton has prevailed in North Carolina, Virginia, Louisiana, Missouri, Illinois and Georgia.
"Obama in 2008 and Clinton in 2016 are winning states where the Democratic Party is highly diverse, because all of the white people are Republicans," anthropologist and political science blogger Greg Laden tells Newsweek. "The Deep South states, the Carolinas, Clinton has done extremely well."
The overwhelming reason? Like Obama, it's Clinton who is now winning more of the African-American vote. She's always enjoyed strong support among African-Americans, but in 2008, the black vote went to the man who would become the nation's first black president.
Now, it's different. In both 2008 and 2016, "There's a relatively stable coalition for each candidate, resulting in fairly predictable vote shares in every state," Daniel Donner, a contributor at Daily Kos Elections who has studied both the 2008 and 2016 primaries, tells Newsweek . Sanders is supported by a fairly diverse base, largely because the Democratic party is diverse. Clinton's base is simply more diverse. In New York, for example, nearly one-third of Sanders voters were minorities; Clinton's were 49 percent minority. Sanders does better with the young, Clinton with the old; Clinton does better with holders of postgraduate degrees and worse with northern rural voters. But by far the most important difference between why she lost in 2008 and why she's winning in 2016 is minority support.
Another "coalition" factor is Sanders' strong support with independent voters. A Reuters poll from earlier this month found him leading in that camp by 45 to 29 percent. But many primary states are closed, barring independent voters from participating unless they first switch their registration to Republican or Democrat. That's why Sanders' long winning streak in the caucus-heavy Western states didn't provide enough momentum for him to overtake Clinton in her adopted state of New York, and it's why Sanders is unlikely to win in California. This time around, Clinton is winning over the Obama voters of yore.
"She's been doing just a little bit better (than in 2008) in almost every state," Donner says. "The most important exception is states with large African-American shares of the electorate... in almost all of these states, the switch among African-American voters from huge margins for Obama to huge support for Clinton has meant a large increase in vote share for Clinton in the state."
By this time in 2008, because the primary schedules were different then, 87 percent of delegates had already been awarded, but the race was still close. This time around, "Clinton has always been significantly ahead of Sanders," Laden tells Newsweek. Her lead in pledged delegates now is more than twice as large as Obama's ever was, in 2008.
All of which explains why Sanders adviser Tad Devine suggested in an NPR interview that the campaign may need to "re-evaluate" after Tuesday's contests, where five more states hold primaries.