The Primaries Are Over. This Is What We Learned About Hillary Clinton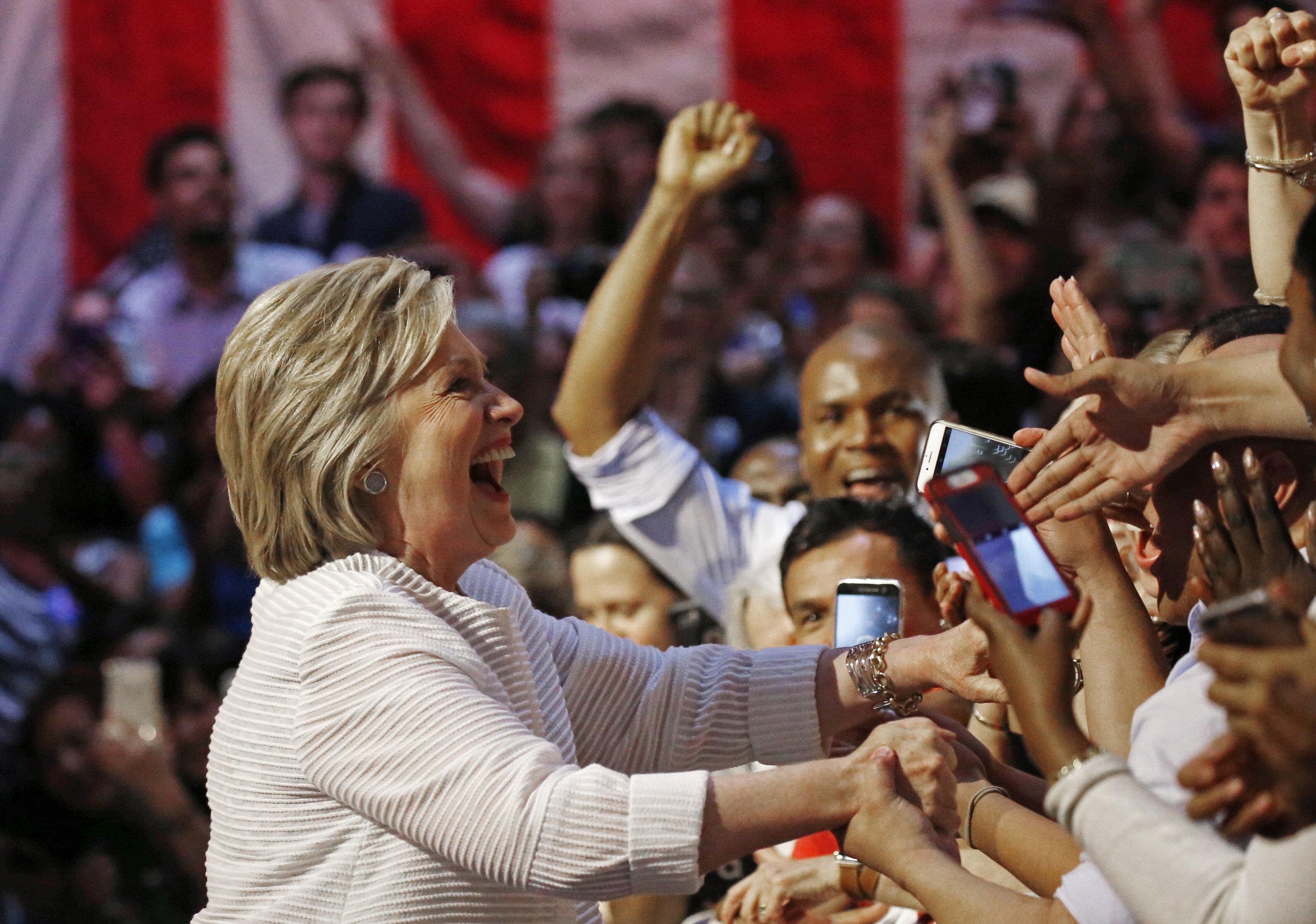 Hillary Clinton ended her campaign for the Democratic nomination with an expected win in the District of Columbia primary on Tuesday. The capital was the capstone of a campaign that left her with 28 states, including 17 of the largest 20, not to mention 15.7 million votes—compared to 12 million for Bernie Sanders.
The voting that began in Iowa in February marked more than a quest for the Democratic nomination. It was the latest in a long line of introductions Clinton has made to the American people over the last 25 years. Since 1991 she's taken on different personas. We first knew her as the wife of a presidential candidate, defending her husband's infidelities. From there she became the first lady and a health care architect. She defended her husband from more infidelities, before moving on to become a senator, a presidential candidate, the secretary of state and, finally, the first woman to sit atop a major party. So now that the last primary is over, what did we learn about her this time?
Her Astonishing Capacity for Self-Inflicted Wounds
Clinton's decision to use a private email server, made in 2009, probably wasn't illegal, but it was unnecessary. It was a weird choice that was bound to draw scrutiny. She may have saved herself with a bravo performance before the hapless House Benghazi Committee, but she got herself in the mess in the first place.
Her Allies Are Loyal
Clinton's strength among black and Latino voters won her this nomination. They stood by her with large majorities, enough to guarantee her victory in big, diverse, high-population states like California, Florida and Texas. Sanders generally won smaller states and caucuses, albeit with some exceptions like Michigan. A younger generation of voters had less interest in Clinton and her centrism. But Tuesday's win in D.C. was all but guaranteed since the district has a large percentage of black and older, white Democratic voters. Clinton lost here in 2008 because Barack Obama did so well with African-Americans. This time she took D.C. easily.
She's, Um, Flexible
Clinton once praised the Trans Pacific Partnership, the mammoth international trade deal that the Obama administration still hopes to pass, but came out against it as a candidate. She had no problem shifting leftward. She also improved her relationship with Obama supporters and staff just as she did with the president himself. Any number of Obama alums came around to help her this time, and if they had any hard feelings, they didn't show them.
She Still Arouses Strong Feelings
You don't have to spend a lot of time online to see the kind of passion that Clinton inspires. The Bernie bros hate her. The right still hates her. And no shortage of supporters see her as The One.
Now that the primary season is over, we get to see what Clinton is like in the general election. In 2008, she had to show restraint because Obama was so well liked. Same with Sanders. She knew she'd need his people in the end. Even in her first Senate race, in 2000, she was still the first lady and couldn't act like a total brawler. Now Clinton's free to fight how she pleases and she's going up against an opponent who is all fists and ego. That's one thing we still have yet to see.