Hillary Clinton's Campaign Manager Is Helping With the Senate's Russia Investigation Into Trump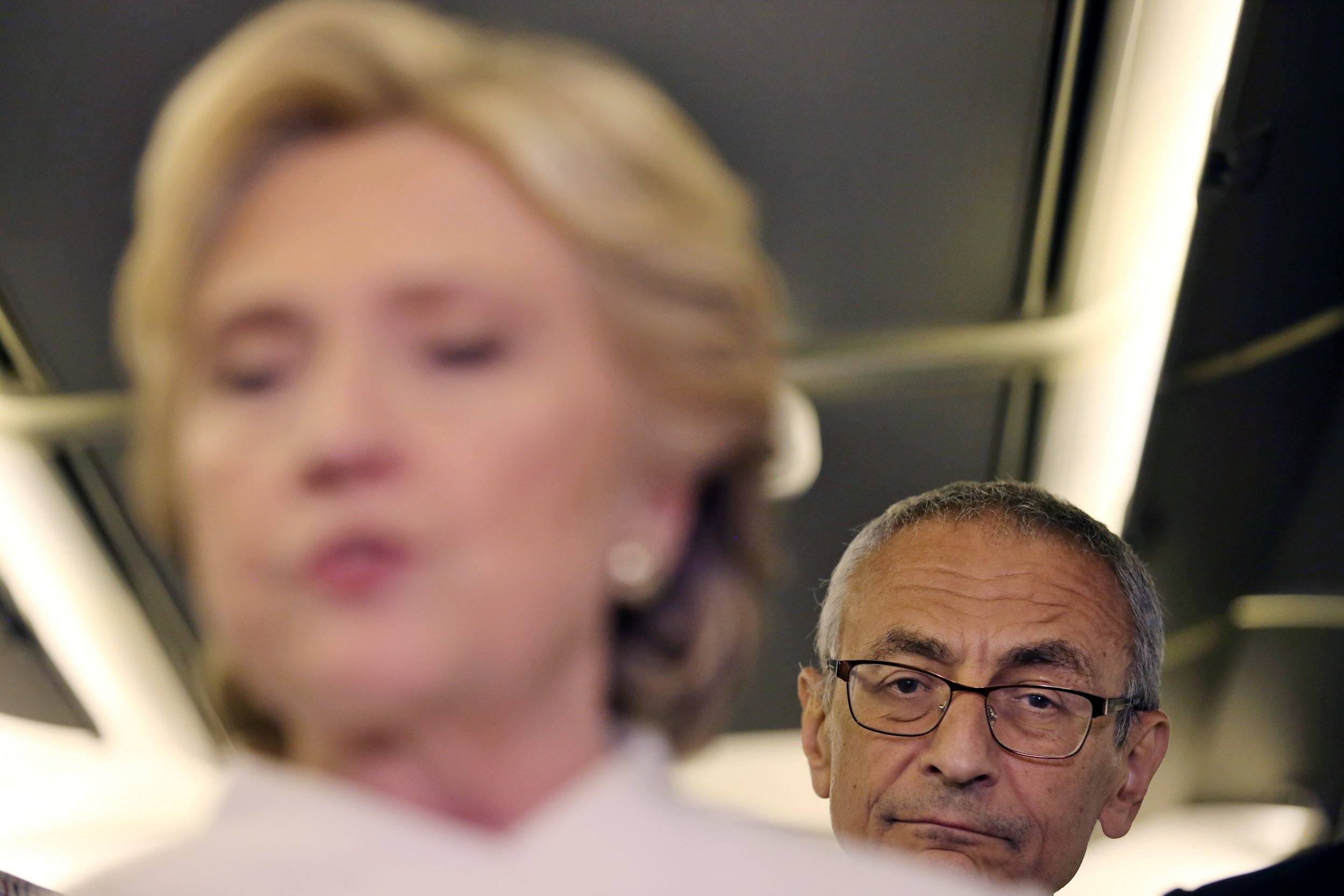 John Podesta, Hillary Clinton's former campaign manager, sat down Monday afternoon with members of the Senate Intelligence Committee, which is investigating Moscow's alleged connections with the Trump campaign during the 2016 presidential election.
During the campaign, Podesta's personal email was hacked, and its contents were acquired by Russia-backed hackers and later released by WikiLeaks. The hackers also breached the Democratic National Committee's email server, according to some accounts.
In June, Podesta testified before the House of Representatives Intelligence Committee, which is summoning witnesses as part of its Russia probe. "They asked me to come forward to give to the best of my knowledge what I knew about that, and I was happy to cooperate with the committee in their investigation of Russian interference with the democratic process in the United States," Podesta said at the time.
U.S. intelligence reached the conclusion that Russia was behind the hacking in a ploy to improve Trump's chances at clinching the presidency. Russian President Vladimir Putin has rejected such a notion, yet he indicated that some "patriotically minded volunteer hackers" may have acted on behalf of his country's interests.
Trump has repeatedly rejected reports of Russia's hacking. In the days since he won the presidency, he told Fox News that he did not believe in a CIA report that showed Russia's clear influence in the election, and added that it was the Democrats behind the news reports instead of the intelligence community.
People associated with Trump have also been called to testify in Washington. Former Trump campaign advisor Roger Stone will appear before the House Intelligence Committee on September 26 behind closed doors. Stone denied any contacts with Russians or allies throughout the Trump campaign in 2016, but he admitted communicating with WikiLeaks founder Julian Assange in August last year. Michael Cohen, Donald Trump's business partner and lawyer, is also scheduled to speak with the Senate committee investigators, according to Politico.
As the Senate committee continues to carry out its investigation, special counsel Robert Mueller is making strides in his investigation regarding Russia's influence in the 2016 election. USA Today reported that Facebook provided information to Mueller, including ads and fake accounts that likely operated from Russia.
Early this month, Mueller told the White House he was expecting to meet six top current and former advisers to Trump who could have witnessed relevant episodes in Russia's meddling, The Washington Post reported.