Poll: Hillary Clinton's Image Improves Among Democratic Voters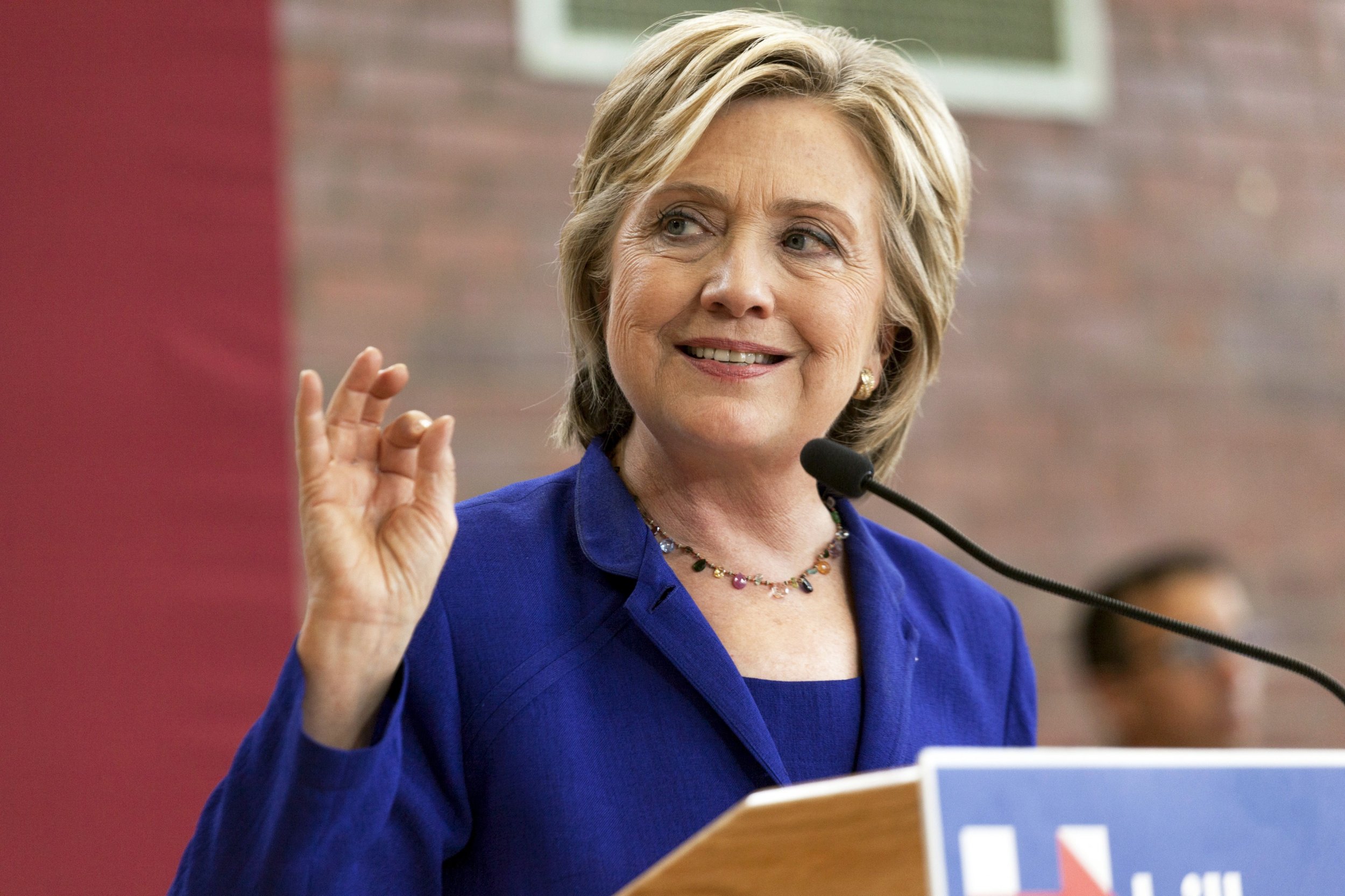 Democratic presidential candidate Hillary Clinton, who has been losing ground in recent polls to challenger Bernie Sanders, is looked at more positively by members of her party after weeks of decreased support, a new poll found.
In the past two weeks, Democrats and Democratic-leaning independents have increased their positive views of the former secretary of state. She now has a favorable rating of 73 percent and an unfavorable rating of 20 percent, according to a new Gallup Poll released Monday. Her overall net favorable score yielded plus 53.
Earlier this month, Clinton's net favorable score had dropped to as low as plus 46. Her net favorable score had been as high as plus 62 in early August.
Clinton typically is viewed as the clear front-runner among the five official Democratic candidates in the 2016 race to the White House. But in recent weeks, favorability ratings for Sanders, who is a U.S. senator from Vermont, and Vice President Joe Biden, who has not officially declared an intention to run for the presidency, have risen close to Clinton's support. By September 10, Sanders led Clinton in early primary states, including Iowa and New Hampshire. The first votes of the campaign will be cast in Iowa on February 1, followed by the primary in New Hampshire on February 9.
Sanders's image among the same group of people stayed below Clinton's throughout September. It currently rests at a net favorability of plus 36, the poll found.
Authors of the poll noted the ongoing controversy involving Clinton and the emails she sent using a private address when she was secretary of state. Her actions were revealed publicly in March of this year, and they prompted a continuing investigation by the U.S. Department of Justice.
Clinton and Sanders, as well as former Maryland Governor Martin O'Malley, former U.S. Senator Jim Webb of Virginia and former Rhode Island Governor Lincoln Chafee, are expected to face off in the first Democratic debate on October 13 in Las Vegas.
Biden continues to say he won't run for president if his family isn't emotionally ready for him to campaign. But the debate rules released on Monday indicate that Biden could participate if he announces his campaign as late as the day of the debate.