Hillary Clinton's Terrible Taste in Men—or Maybe She's Just Too Ambitious to Be a Supporter of Other Women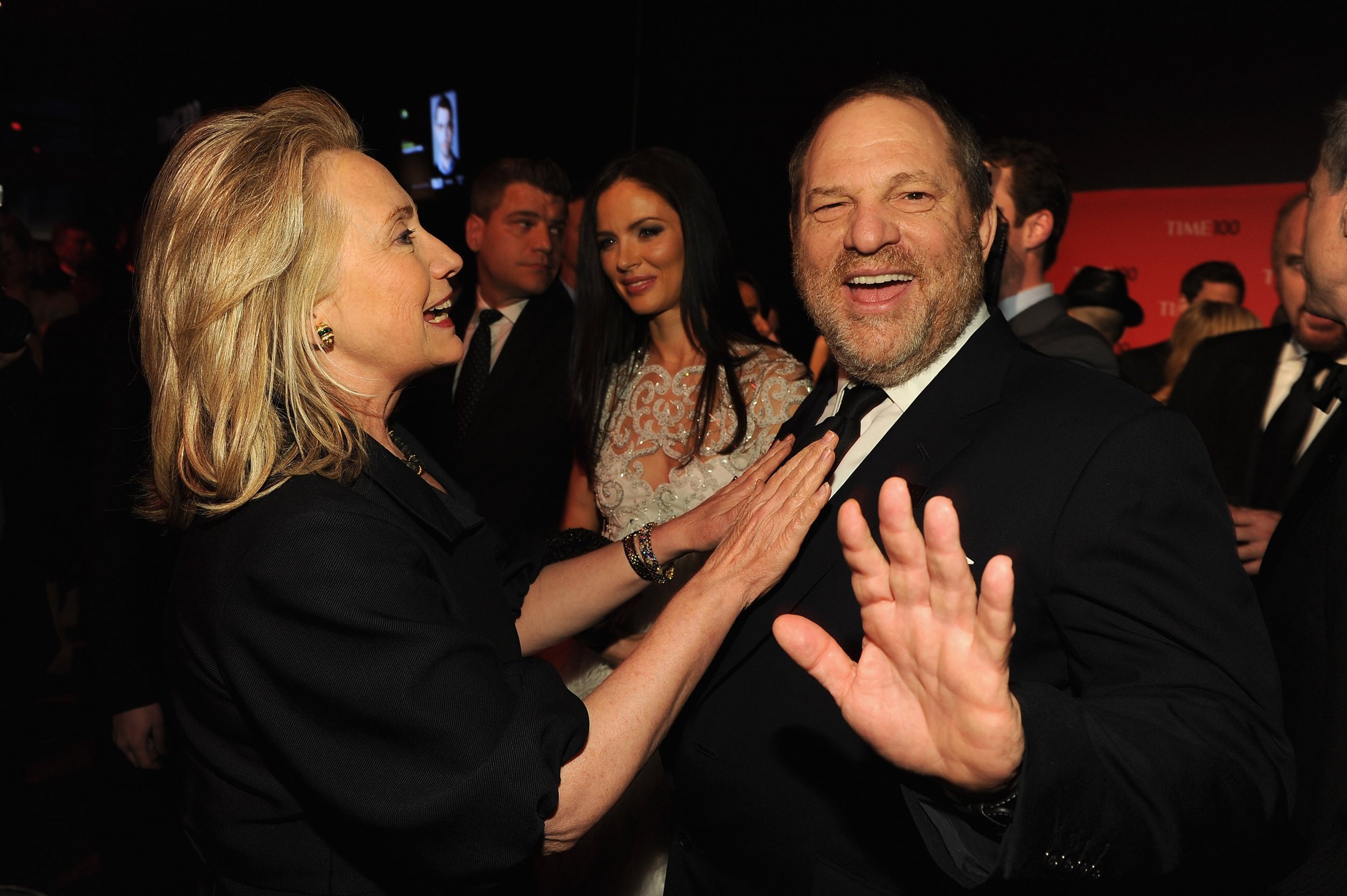 Given Hillary Clinton's past, does it surprise anyone that the woman who wanted to be president of the United States was a good friend of Harvey Weinstein? Would it surprise you to learn that women had told her that he was a predator and she chose to ignore them? And if she did hear the rumors from high profile female supporters like Lena Dunham and Tina Brown, would it surprise you if she decided to turn a blind eye because it might hurt her campaign?
The New York Times on Wednesday published a story, "Weinstein's Complicity Machine," in which it lays out the many powerful relationships the producer used to protect himself. People in politics, the media and the entertainment business knew, for decades, that he was a vicious bully and, worse, a sexual predator, and did nothing. They looked the other way because it was beneficial to their businesses or their campaigns or their careers. Money was paid to hush up lawsuits, while gossip was compiled to use against his victims. It was, indeed, a well-oiled machine.
Among the Times's revelations: During two Hillary Clinton campaigns—in 2000, for Senate, and during her 2016 presidential bid—her advisers were warned, by Brown and Dunham, of Weinstein's disturbing behavior with women.
"I just want to let you know that Harvey's a rapist and this is going to come out at some point," Dunham tells one of Clinton's female campaign deputies in the Times piece. "I think it's a really bad idea for him to host fundraisers and be involved because it's an open secret in Hollywood that he has a problem with sexual assault."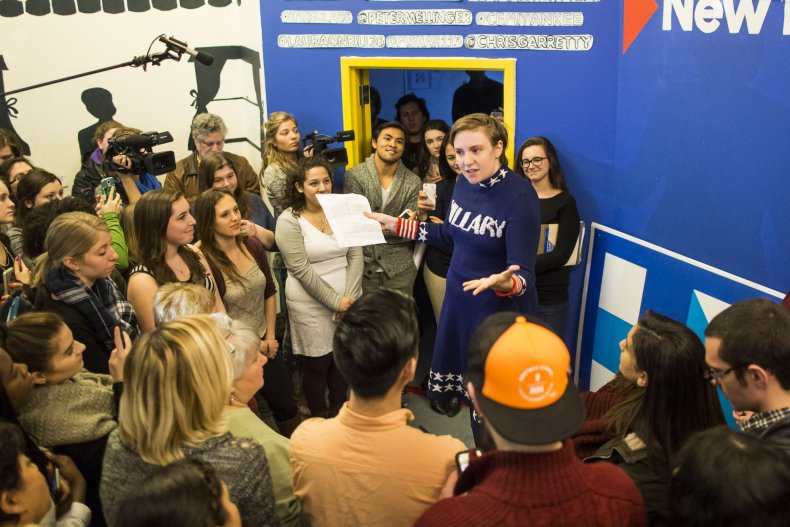 Dunham says she doesn't know if that information ever made it to Hillary Clinton. (Why she didn't go directly to Hillary herself is unclear.) But there's no denying that Weinstein and the Clintons were tight. The producer was both a fundraiser and an informal adviser during her Senate campaign, and he supported both of her presidential bids. As for Bill: The Times article reports that, "After Mr. Clinton faced impeachment in the Monica Lewinsky scandal, [Weinstein] donated $10,000 to Mr. Clinton's legal defense fund."
According to another Times story, this one published in January 2016, Dunham was already expressing disappointment over Hillary Clinton's past behavior. And yet, at a Manchester, New Hampshire, campaign event around the same time, Dunham said of Clinton, "The way she has been treated is just more evidence of the fact that our country has so much hatred toward successful women."
Let's not forget that Hillary Clinton had her own complicity machine, particularly against the women who accused Bill Clinton of rape and predatory behavior, including Lewinsky, before and during his presidency. She hired a detective to dig up dirt on Gennifer Flowers, and trashed all of them in the press.
But here's the difference: These women weren't "successful," just like the many women that Weinstein preyed upon.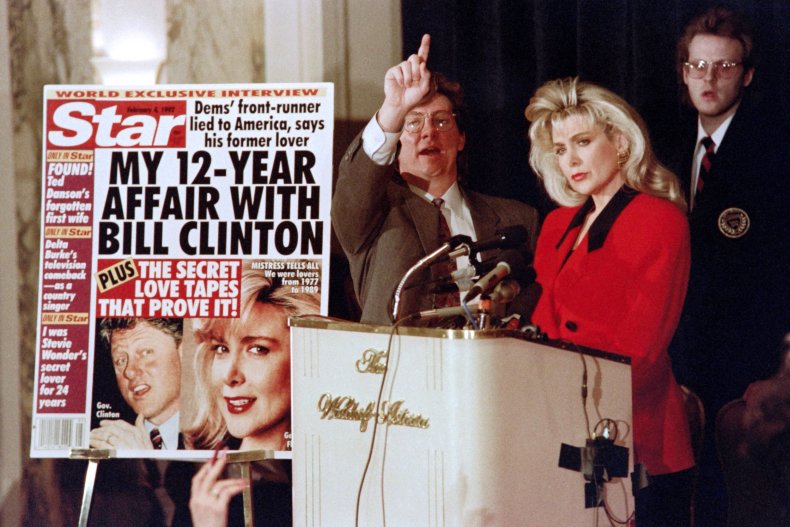 In October, Clinton responded to the Weinstein allegations in a statement, saying she was "shocked and appalled by the revelations." Such behavior, she added, "cannot be tolerated." It was tolerated in her own home and she did everything she could to cover it up. And if she did choose to ignore what she heard about Weinstein (the Times suggests she was hoping to make a documentary with the producer until as recently as September 28), then she is as craven an opportunist as her critics imply.
You could argue that Bill Clinton enabled Weinstein and many other men in feeling like they could get away with sexual abuse. If the president of the United States can mostly get away with what he did with and to Monica Lewinsky, an intern in his in White House, doesn't that make other powerful men feel like predation and harassment is acceptable? It's an especially urgent question when you can draw a straight line from President Trump going unpunished for self-confessed sexual assault to Senate candidate Roy Moore feeling emboldened to attack women accusing him of molesting them as teenagers.
Hillary Clinton, by the way, was complicit in her husband's actions. And Dunham, who claims she still has "an incredible allegiance to Hillary," is now enabling her.