Point/Counterpoint? #HillaryBecause Hashtag Gets Hijacked by Detractors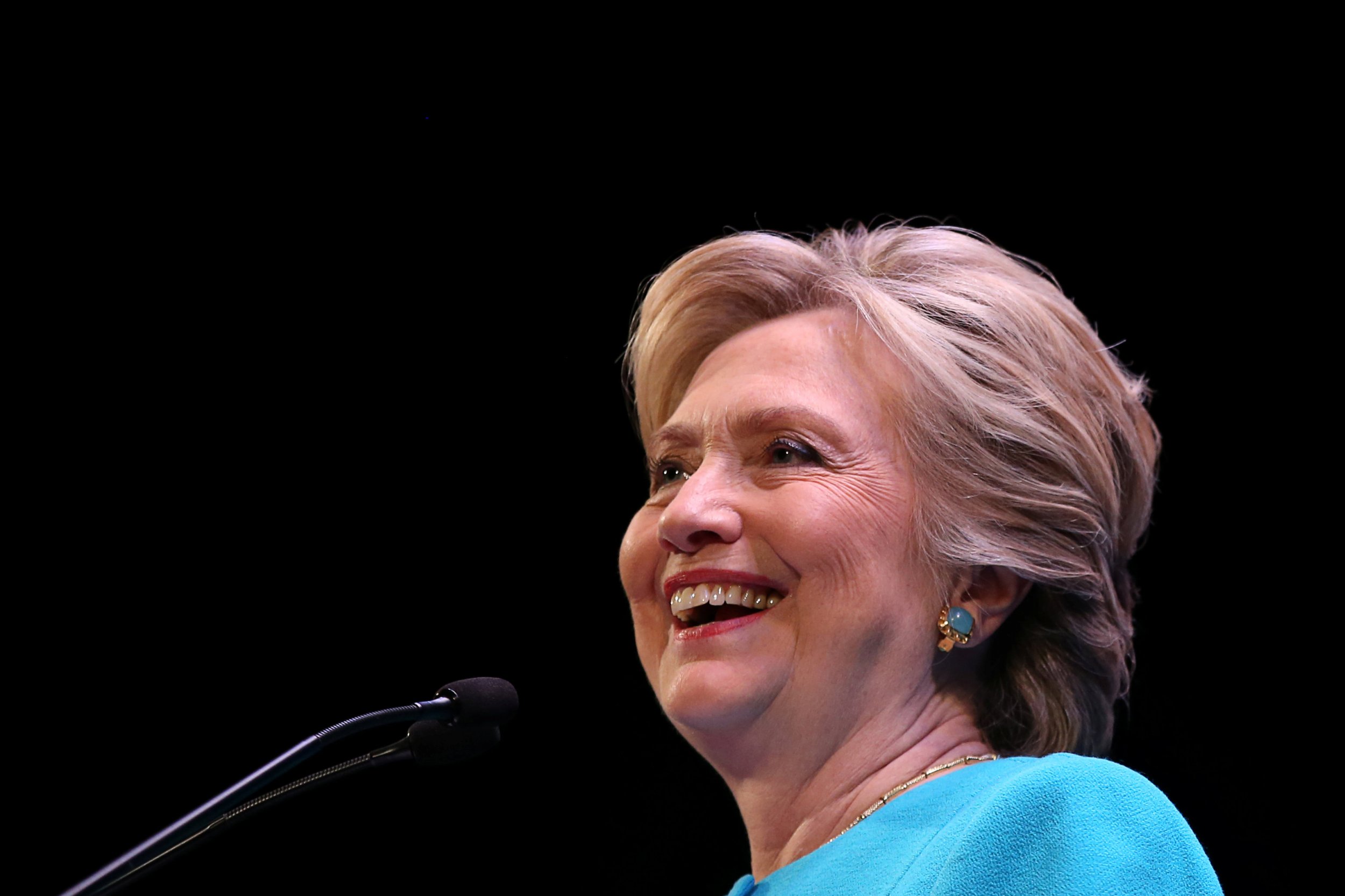 Hillary Clinton's candidacy for president was subject to a Twitter campaign Saturday embraced by both supporters and detractors who rallied around the #HillaryBecause hashtag with dueling tweets about her character.
A hashtag begun to promote Clinton's virtues late Saturday morning quickly became the top trending topic in the United States as Donald Trump and third-party supporters hijacked the topic with their reasons why Clinton can't be trusted with the presidency. The seemingly ceaseless argument existed as a microcosm of the vitriol present daily on social media throughout the campaign, with by-now well-worn arguments on her email server, Benghazi and supposed tolerance of Bill Clinton's infidelities.
Clinton backers used the hashtag to promote the historic nature of her candidacy as the potential first female president, align themselves with her policies and denounce Trump and his scorched earth campaign. Detractors embraced sarcasm by tweeting they supported "#HillaryBecause," followed by their complaints about trustworthiness, while others used the "Never #HillaryBecause" construction to make their sympathies clear.
"#HillaryBecause she understands that 'Stronger Together' we can improve the lives of all Americans, including those whose voices are unheard," tweeted @aroseblush. "HillaryBecause she will protect my right to make my own reproductive and medical choices," tweeted @kaystarfire. "HillaryBecause wow, I can't even narrow it down to one reason. How about @RealDonaldTrump disgusts me to my core. He's a small, petty man," tweeted @TheBigBlueFrog.
Clinton haters embraced the caricature of the candidate as the symbol of Washington greed. "Never #HillaryBecause she is a disgusting human being with NO love in her heart for anything or anyone but power, money and corruption," tweeted @dee_sojournal. "#HillaryBecause 'we the people' deserve nothing more than literally the MOST corrupt politician ever in office," tweeted @medialemming.
Countless tweets also regurgitated Trump's recent attacks on Bill Clinton's infidelities and Hillary's alleged complicity, which he's hammered repeatedly as something of a defense against the growing number of women who have accused him of sexual harassment or assault. "Never #HillaryBecause she testifies against rape victims and her husband is a rapist," tweeted @Waopking_yt. "Who else can consistently get away with crimes and silencing sexual assault victims? Proven success record. #HillaryBecause," tweeted @jwcays.
The hashtag had generated more than 150,000 tweets by 3 p.m. EST.