Filming for the upcoming Netflix movie Hillbilly Elegy has begun in Middletown, Ohio, the primary setting of the memoir on which it's based.
Directed by Ron Howard (Apollo 13, Solo: A Star Wars Story), whose Imagine Entertainment sold the adaptation to Netflix for $45 million, Hillbilly Elegy is based on a memoir of the same name by J.D. Vance, formerly a venture capitalist at Peter Thiel's Mithril Capital.
While most of Hillbilly Elegy was shot in Atlanta, Georgia, a popular destination for film production due to tens of millions of dollars in state subsidies, preparations for filming a fraction of the movie in Middletown have been ongoing since Howard visited the city of 50,000 in October to scout locations. Cincinnati Public Radio WVXU reported that filming in Middletown began Monday.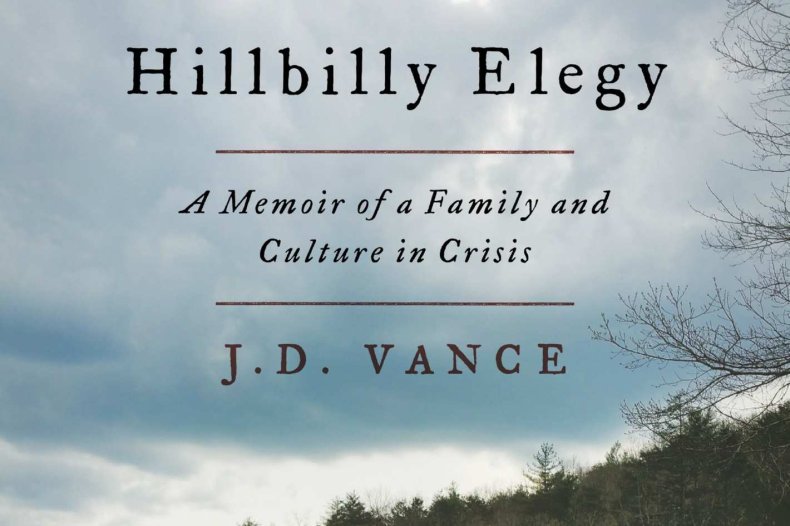 "A trio of Enterprise rental trucks rolled into town late Friday afternoon filled with spotlights, lighting rigging, dollies, cables, extension cords and furniture while workers painted a house to be used in the adaptation," WVXU's John Kiesewetter describes. "Production staffers for Netflix's $45 million movie unloaded a couch, rocking chair, a 1990's analog TV, beds, dresser, a child's bike, plastic kiddie swimming pool and other items from one of the trucks."
Kiesewetter described the first day of filming too, which began with a character played by Glenn Close (Damages) carrying groceries in from her car. In the movie version of Hillbilly Elegy, Close plays J.D.'s grandmother Mawmaw, with Bo Hopkins (The Wild Bunch) as grandpa Papaw and Amy Adams (The Master) as Bev, J.D.'s heroin-addicted mother. Vance himself is played by 14-year-old Owen Asztalos (Diary of a Wimpy Kid: The Long Haul).
After its release in 2016, Hillbilly Elegy: A Memoir of a Family and Culture in Crisis stayed on bestseller lists for 74 weeks. The memoir follows Vance's upbringing in smalltown Ohio. The book details how Vance, raised by his grandparents, lifted himself out of poverty by joining the Marines and attending Yale Law School.
"I grew up poor, in the Rust Belt, in an Ohio steel town that has been hemorrhaging jobs and hope for as long as I can remember," Hillbilly Elegy opens.
While ostensibly a memoir, Hillbilly Elegy became a major factor in political discourse upon its release in 2016, with coastal media looking to the book for insight into the white working class voters widely believed to be President Donald Trump's political base (data actually revealed Trump voters to be disproportionately affluent, suburban Republicans, with a higher median income than either Hillary Clinton or Bernie Sanders supporters). While seen as a bellwether by educated liberals, Hillbilly Elegy and J.D. Vance found a more enduring audience in conservative circles, thanks to the memoir's preference for cultural explanations for poverty — rather than external economic forces.
"Vance's sweeping stereotypes are shark bait for conservative policymakers," Ohioan Betsy Rader says in a New York Times review of Appalachia Reckoning: A Region Responds to Hillbilly Elegy, a book from West Virginia University Press that argues against how Vance's memoir depicts the poor of Southern Ohio. "They feed into the mythology that the undeserving poor make bad choices and are to blame for their own poverty, so taxpayer money should not be wasted in programs to help lift people out of poverty."
Vance has since become a conservative pundit, most recently speaking at the National Conservatism Conference in Washington D.C., which also featured Tucker Carlson complaining about Oreos promoting pro-trans "propaganda" and University of Pennsylvania professor Amy Wax embracing "cultural-distance nationalism," a political ideology that believes "our country will be better off with more whites and fewer nonwhites." Vance's speech was about how conservatives should consider alternatives to dogmatic support for free markets, arguing that government should have a role in combating the social ills he sees in opioids, pornography and screen addiction.
Hillbilly Elegy will stream on Netflix in 2020.