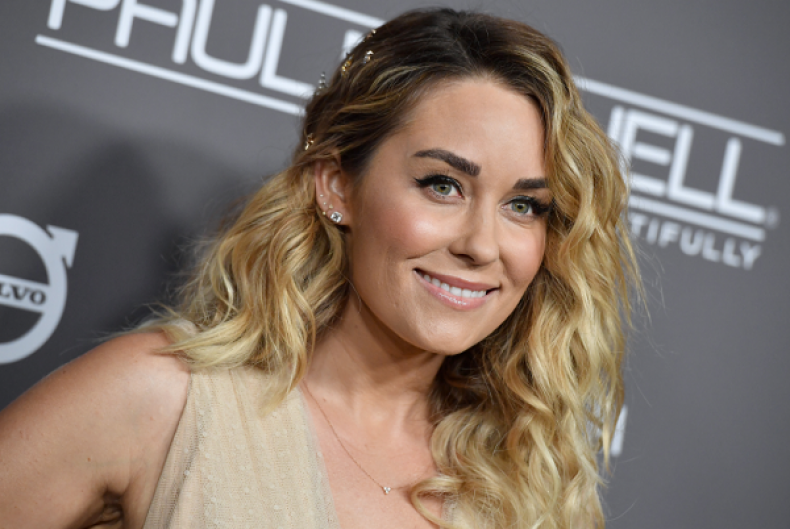 The Hills is set to return to MTV on Monday night with the New Beginnings revival. Noticeably missing is the reality show's original star, Lauren Conrad, who launched the series with her gal pals Heidi Montag, Audrina Patridge and Whitney Port in May 2006.
Port, Patridge, Montag and her husband, Spencer Pratt—who was also an original cast member—are all slated to appear in the revival series along with Justin Bobby, Brody and Kaitlynn Jenner, Jason Wahler, Stephanie Pratt, Brandon Thomas Lee and Mischa Barton.
Conrad hasn't spoken on why she didn't join the show with her former castmates. However, Montag shared her thoughts on why Conrad may have opted out of the revival, telling Extra on Thursday her former friend was "in a different place."
Despite Conrad's absence, Patridge assured Extra the show would still be just as good without her old castmate. "To be honest, it's not that big of a hole with Lauren not coming back, just because she wasn't really on the old Hills the last two seasons," she said.
The Hills aired on MTV from 2006 to 2010. Conrad appeared in the first five seasons but was replaced by Kristen Cavallari in 2009. Cavallari, who appeared with Conrad on MTV's earlier reality series Laguna Beach, is also missing in action in the upcoming revival.
Although Conrad has kept away from reality television cameras since leaving the show, the fashion designer and author kept busy in the years since leaving The Hills.
The 33-year-old started a family, marrying longtime love William Tell in 2014. The couple welcomed their first child together, Liam James Tell, back in 2017 and they're currently expecting baby No. 2.
Conrad announced her second pregnancy on Instagram just two months ahead of The Hills: New Beginning's premiere. "It's been hard to keep this one to myself! Very excited to share that our family will be getting a little bigger this year," she wrote alongside a photo of her budding baby bump in April.
In addition to a growing family, Conrad has maintained several businesses since quitting reality TV.
Fans watched on early seasons of The Hills as Conrad worked towards gaining her fashion degree and interning at places like Kelly Cutrone's public relations company People's Revolution and Teen Vogue where she famously turned down an opportunity to go to Paris so she could spend the summer with her then-boyfriend Wahler. Well, all the upsets and flubs of those gigs paid off because Conrad now owns her own clothing company, LC Lauren Conrad Brand, which retails exclusively at Kohls. The brand offers lifestyle apparel including plus-sized options, swimwear, home décor and accessories.
Conrad also launched an interview-style podcast, Asking For a Friend, back in March. Each episode features expert guests who chat with Conrad about a variety of topics from love, business and life/work balance.
She's also published a number of books, including 2009's L.A. Candy, while running non-profit organization The Little Market with friend Hannah Shvarla.