'The Hills' Reboot: Audrina Patridge and Justin Bobby's Complicated History Examined Amid New Promo Debut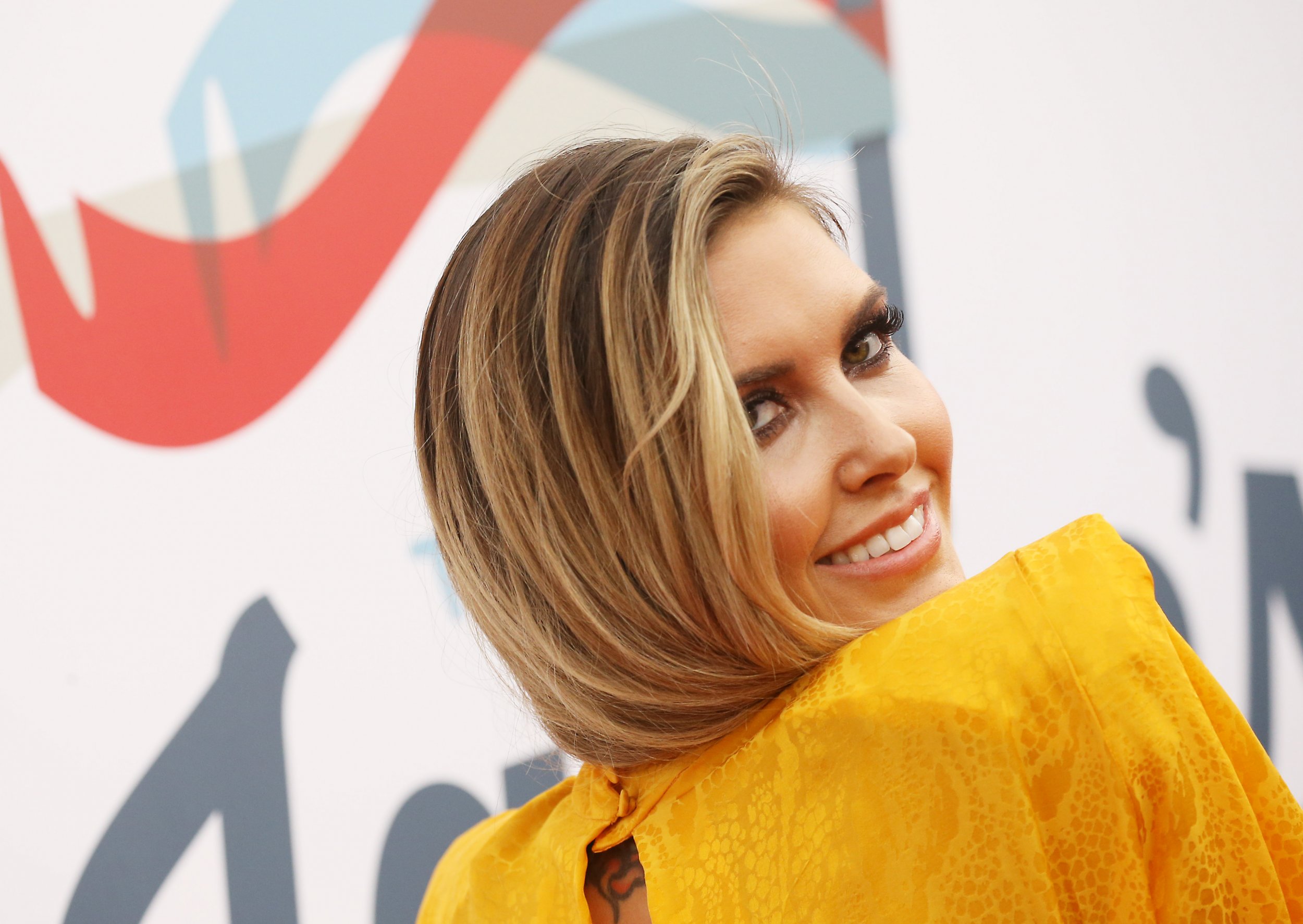 A newly released promo for MTV's The Hills reboot that dropped on Tuesday gave fans an early glimpse at a reunion between Audrina Patridge and Justin Bobby. The pair notably dated off-and-on throughout the course of popular reality series from 2007 to 2010.
The latest teaser for The Hills: New Beginnings, out June 24, doesn't reveal much. The preview clip is mostly filled with flashbacks of the original cast members during the show's heyday. Audiences do get a sneak peek of the glossy cast, which includes newcomer Mischa Barton; an actress best known for playing Marissa Cooper on The O.C. Toward the promo's end, an exchange between Patridge and Bobby is shown. It appears to indicate the pair have put their complicated past behind them.
"I don't even know where to start," Patridge, 33, tells Bobby. The 37-year-old hairdresser replies, "With you and I?"
Patridge nods in response and the duo then clinks glasses to cheers. She follows this moment by calling Bobby her "friend."
After divorcing ex-spouse Corey Bohan and breaking up with Ryan Cabrera after five months, Patridge has been linked to West Hollywood bar owner Matt Chase. Before this crop of men, she was involved in a messy relationship with Bobby that played out on The Hills. The former couple reconnected on the series in Season 3 Episode 1 after their initial fling and the sparks were still very much alive.
In Season 3 Episode 16, Patridge caught Bobby kissing another woman."I never thought I'd ever see that...I had to see it with my own eyes to believe it. It sucks," she told pal Lauren Conrad. Their split didn't last long as Patridge took Bobby back despite the cheating scandal. She chose Bobby over her now ex-husband, Bohan. Bohan first appeared on the series in Season 3 Episode 17 as Patridge's first date after splitting with Bobby. She told Entertainment Online in 2016 that she broke up with Bohan, whose final episode was Season 4 Episode 12, to get him off the show.
"I told him, 'We're going to film one more time, I'm going to kind of let you go because I don't want to involve you in what's going on or about to happen,'" Patridge said. "And he understood so I let him off nicely."
While Patridge and Bobby would continue to reconnect off-and-on throughout the series, the hairdresser dated villain Kristin Cavallari—a relationship they both claimed was fake after the series concluded. There was also speculation that Bobby was dating Conrad, which was also not true. In the end, Patridge ultimately began to envision a life without him in The Hills' Season 6 finale—the show's last hurrah until June's The Hills: New Beginnings.
While the couple's relationship appeared to be complicated to fans, Bobby told Complex that he was never in a serious relationship with Patridge and that they "became really, really good close friends." After Patridge's divorce from Bohan, Bobby claimed he was "not for " rekindling his romance with his former flame. However, he mentioned in a separate interview that he had been in touch with her following her split from Bohan.
"I'm literally chatting with Audrina right now. We're talking because I made a comment about her, you know, what was happening with her divorce," Bobby said on the Reality Life With Casey podcast. "She had reached out to me and kind of thanked me for just being nice and a friend about the whole thing."