'The Hills: New Beginnings' Spoilers: Spencer and Stephanie's Explosive Showdown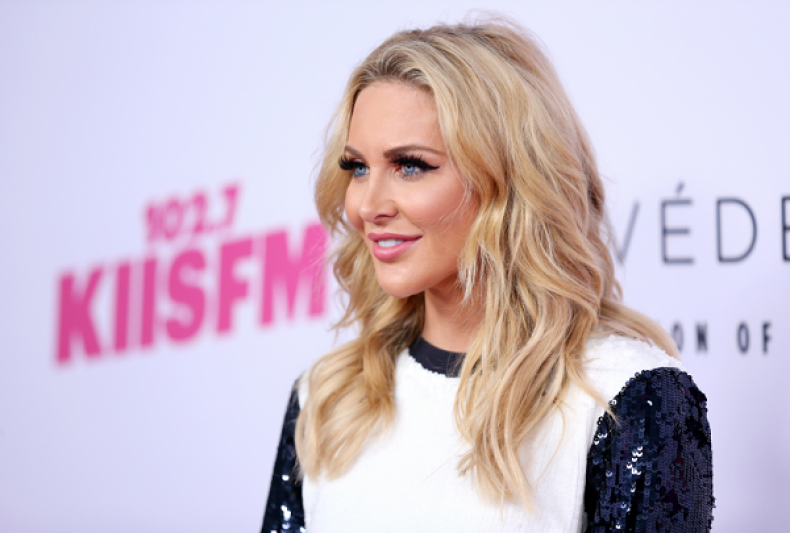 Spencer and Stephanie Pratt's family reunion won't end on a festive note on the upcoming episode of The Hills: New Beginnings. The brother and sister reality duo will find themselves in a huge screaming match on the second episode of the MTV series, set to air on Monday night.
It's no secret the family has been at odds for years. Spencer and his wife Heidi Montag Pratt's relationship woes with Stephanie have been a topic of discussion from as far back as The Hills' original series on MTV nearly 10 years ago. From the looks of the latest sneak peek for episode two, released on Sunday, Spencer and Heidi will try to extend an olive branch of sorts by attending Stephanie's welcome back party. Unsurprisingly, it doesn't work in the family's favor.
The clip starts with Spencer greeting his little sister, who appears to be shocked by his appearance at the party. "I can't believe you came," Stephanie says.
Spencer, playing nicely, responds, "Of course I came. It's your welcome home party."
The conversation takes a downward spiral from there as they attempt to sort out what caused the split in their relationship. Meanwhile, Hedi watches from a distance and explains to the rest of the group the couple would "love to have a normal relationship" with Stephanie but she makes it really hard for them.
"It's hard to have a conversation with someone who continually wants a problem with you," she says.
Things continue to escalate when Stephanie claims she is still harboring ill feelings towards the couple after finding out their baby news in the press two years ago. Not to mention, Spencer and Heidi just so happened to have made their pregnancy announcement on Stephanie's birthday. An obviously frustrated Spencer retaliates by claiming "self-centered" Stephanie only cared that the announcement came on her birthday and had nothing to do with the fact that they were finally having a baby.
"You created the position in our lives that you wanted to be in, which is not close to us," Spencer says in a confessional video. "So, to talk s***t from another country about how you found out, is still on you. You could have been there to support, like, I'm gonna be the aunt! Do you guys need help?'"
Although Spencer had a feeling attending Stephanie's welcome home party would end with conflict, he recently told Cosmopolitan he knew it would turn into an even bigger issue if he didn't go. "It was a lose-lose. If I didn't go, I was bound to run into her, and then she's going to put on her fake English accent and cry, 'You didn't show up to my party!' I just wanted to pull off the Band-aid and get it over with," he explained during an interview in late June.
He continued: "I knew we were going to take the L when she accosted us, but I got to go out and have drinks with Heidi. So it wasn't a completely awful night. We had a lot of fun before Stephanie came for us."
Fans shouldn't expect any to see any reconciliation among the family members anytime soon either. When asked about the present state of his relationship with his sister, Spencer made it clear he and his wife wanted nothing to do with her for the time being.
"I don't want to give her any material for the podcasts. I don't need her jumping into my google alerts. Heidi and I are taking a page out of [Lauren Conrad's] book of friendship and icing her out until she can become a better person," he said.
The Hills: New Beginnings airs on MTV on Monday nights at 10 p.m. ET.
'The Hills: New Beginnings' Spoilers: Spencer and Stephanie's Explosive Showdown | Culture